FORWARD contract options on slaughter cattle have grown significantly across Australia over the past two years, an analysis carried out by Beef Central has shown.
The overwhelming volume of forward contracting business appears to be in grainfed cattle, however there is growing evidence of programs being applied in grassfed slaughter stock in southern parts of the country, where seasonal variation is less acute.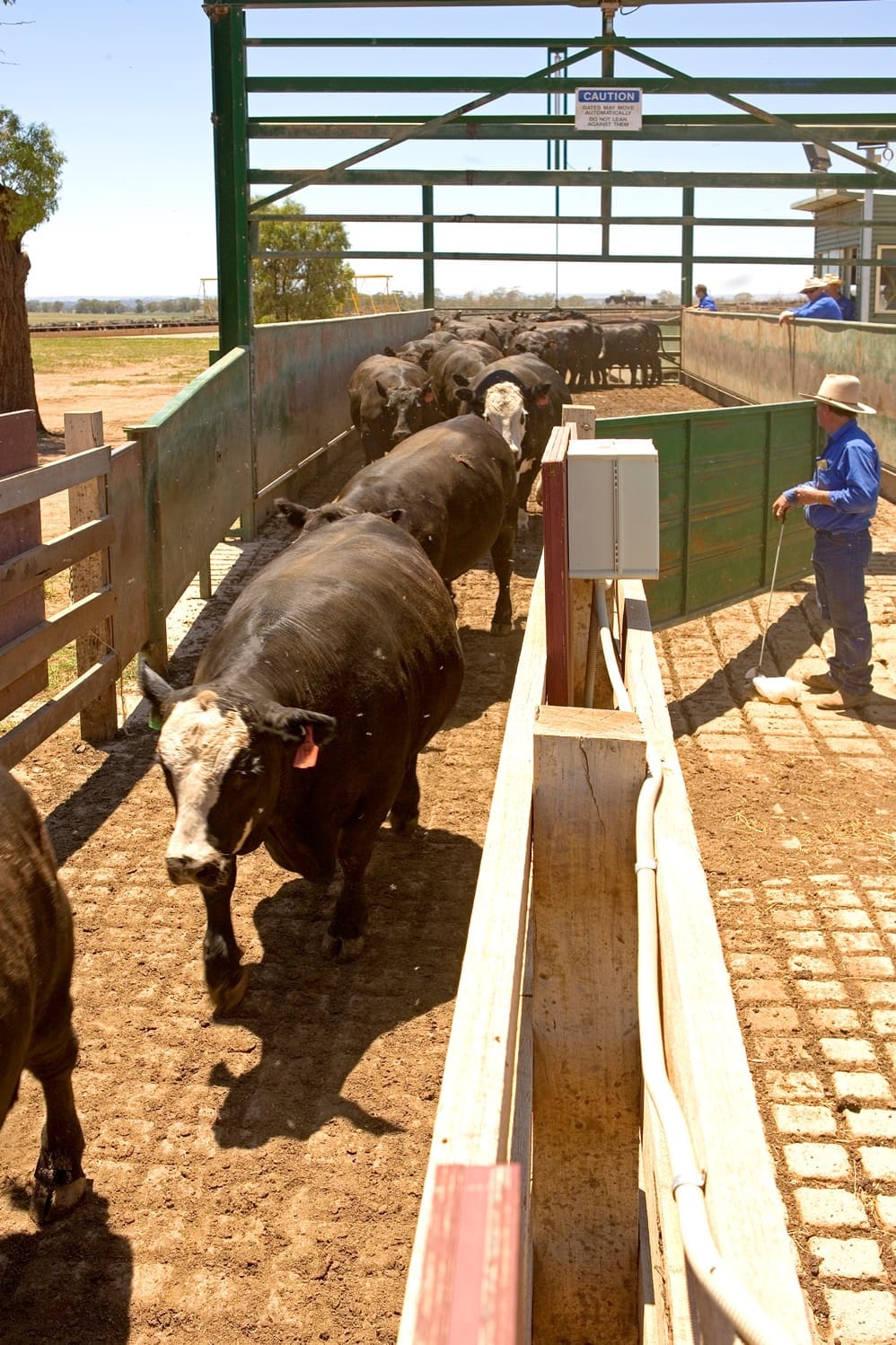 The momentum in commercial beef brand programs, both grass and grainfed, appears to be the single most important driver in the expansion of forward contracting across Australia, discussions held while in compiling this report suggest.
"If a customer has your brand on the menu, you simply cannot afford to not be able to supply," one experienced southern states brand manager said.
"Forward contracts are one important tool in delivering programs that can deliver that."
While accurate figures are impossible to determine, one experienced supply chain manager estimated that the number of Queensland slaughter cattle processed each week that were committed to some form of forward contract were now in the "tens of thousands."
At a normal weekly kill of say, 70,000 head, that represents a substantial portion of the state's overall production.
"Most feedlots would prefer to make $20 on every beast, through adoption of a forward contract, than make $100 on one beast and lose $100 on another," the supply chain manager said.
In Queensland, we could find no evidence of forward contracting on grassfed slaughter cattle, apart from a few one-off agreements on very large lines of cull cows. An example last year was a forward price contract on an extremely large number of cull cows (+15,000 head) from a pastoral company, spread across an extended eight or nine-month delivery cycle, to several company plants. Effectively, the same 'grid price' was agreed to on the cows across the turnoff period. A matrix was included, depending on which plant the cows needed to be killed at, to allow for freight.
Interestingly, over the yearly cycle, the deal apparently worked out 'about square' in terms of financial outcome, compared with the spot market for cows during the year, Beef Central understands. However at different stages during the turnoff period, there were 'huge' advantages to both the processor and the supplier involved, depending on the prevailing slaughter cow rate.
Part of the processor's 'hedge' on buying the cows that way was the participation of a very large end-user customer for Australian grinding meat, buying meat forward to cover the cattle deal.
Such forward contract deals on cows appear to be reasonably rare, however.
Seasonal volatility was the common reason given by Queensland processors for the lack of forward pricing in grassfed cattle.
"The problem with grassfed is how confident a Queensland producer can be that he will have an animal at a given weight ready for slaughter in three or four months' time," one processor said.
Most processors were reluctant to talk too deeply about how they hedge on forward contract slaughter cattle, but many admitted that "much of it is done on gut feel and intuition."
"It can be done more easily on premium brand programs where meat customers are often more prepared to commit forward on purchases, but on commodity-type cattle, it's very difficult," one processor said.
What's clear is that virtually all of Australia's larger beef processors today offer some form of forward pricing options to cattle suppliers, on certain descriptions. JBS, Teys, NH Foods, Kilcoy, Bindaree, Greenham and others, as well as large domestic supermarkets like Woolworths and Coles that control their own supply chains all offer forward pricing contracts in some form.
In addition to the individual companies mentioned in a separate article as part of this report, an estimated 85 percent of smaller southern domestic beef processors, including Gathercoles, Hardwicks and Radfords are understood to offer some form of forward contract on grainfed domestic cattle through the year – typically on specific lines based on weight, age and breed type.
In general terms, at certain times of year from March to August, some smaller southern processors might have 85pc of their grainfed kill on forward contract basis. At other times, it might be as little as 10pc, Beef Central was told. Large southern wholesalers getting domestic cattle processed on a contract basis also offer seasonal forward contracts in Victoria and NSW.
Teys Australia livestock general manager Geoff Teys thinks forward contract has grown in popularity in suitable slaughter cattle over the past year or two.
"Brand programs and the development of dedicated supply chains which need consistent year-round delivery have definitely driven a lot of that," he said.
Beef Central was told another big attractions in forward contract was for producers to be able to lock into a margin, from which financiers tend to take greater comfort, knowing what a borrower (producer) has sold, going forward.
"With the price of cattle are the moment, if somebody had 10,000 head on feed, the bank wants to know what the exposure is, and whether the client has it covered," a finance contact said.
How secure are the contracts?
There's been isolated examples in the past where both processors and cattle suppliers have walked away from forward contracts on delivery of slaughter cattle, at a previously agreed price.
The former owner/operator of the South Burnett export meatworks in Queensland reneged on forward contracts on MSA and export cattle a decade or more ago. The business later collapsed, owing millions to creditors, and sending some supply chain businesses broke.
"We've seen people (processors) come unstuck with it, because it can be a fair gamble," one processor contact said. "The market can, from time to time, be unrelenting in going backwards," he said.
Equally, there are isolated cases where producers have reneged on a forward contact deal.
Processors spoken to said such examples were rare, and most applied a 'one strike and you're out' approach. Some have refused to trade with any offenders in future.
Feedback suggests than most forward contracts are in formal written form, however some processors do handshake agreements with long-term, committed suppliers.
Beef Central approached processors representing close to 70 percent of the national beef kill to find out what they're offering in the forward contract space. Click here to access this morning's separate summary.