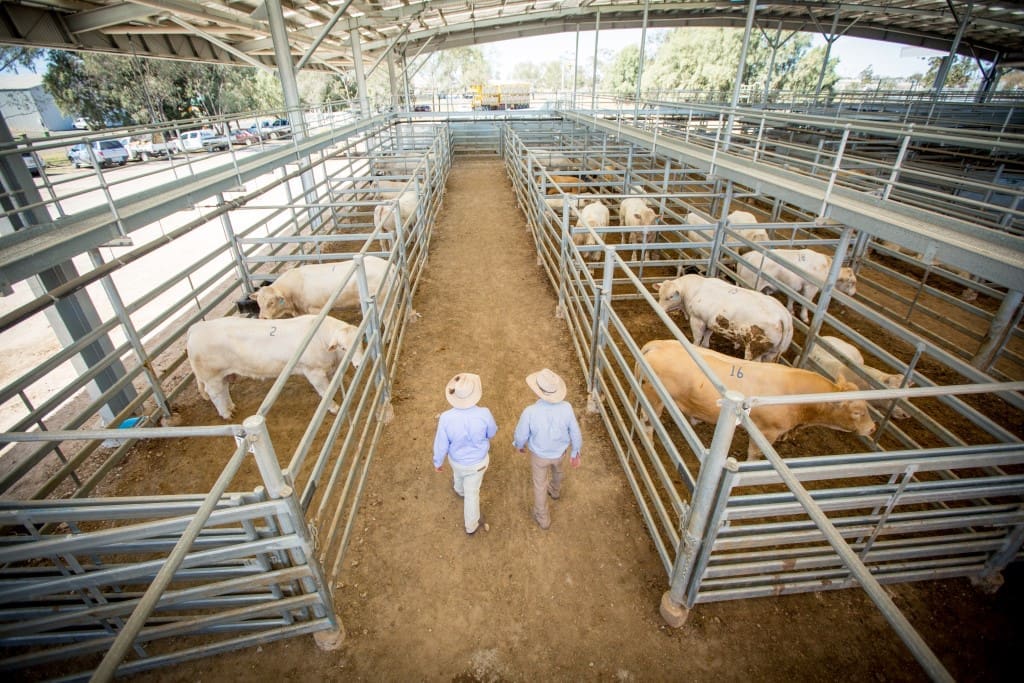 In a follow-up to yesterday's article reporting the official opening of a $12.6 million upgrade to the Dalby Regional Saleyards, today we have more pictures to share of the new facility.
Dalby sold 208,000 cattle last financial year, positioning it as the country's fourth largest cattle selling centre behind Roma, Dubbo and Wodonga (recently relocated to Barnawatha).
With the upgrade, the facility now has 680 pens, four acres under roof, new soft flooring, lighting, cabling and Wi-Fi, automated drafting, water facilities, pedestrian walkways, ramps, a washdown bay under construction, and other safety and compliance upgrades.
The new facilities are making a big difference to how cattle are bought and sold, Western Downs Regional Council mayor Ray Brown said.
"The cattle are more settled which means less chance of weight loss, less stress and better animal welfare and health, and therefore better results for vendors.
"We're able to move around 180-head through every hour using the new automated drafts compared with only 100 using the manual system. It's faster and more efficient, but most importantly, it is much safer as we have significantly reduced the animal-to-person contact."
The introduction of Wi-Fi gives agents, vendors and buyers the potential to create even more efficiencies when it comes to data collection, traceability, NLIS compliance and reporting.
The Western Downs Regional Council contributed over $7m towards the upgrade and the Queensland Government supported the project with a $5.4 million contribution through its Local Government Grants and Subsidies Program.
Click on the images below to view more pictures of the new facility.