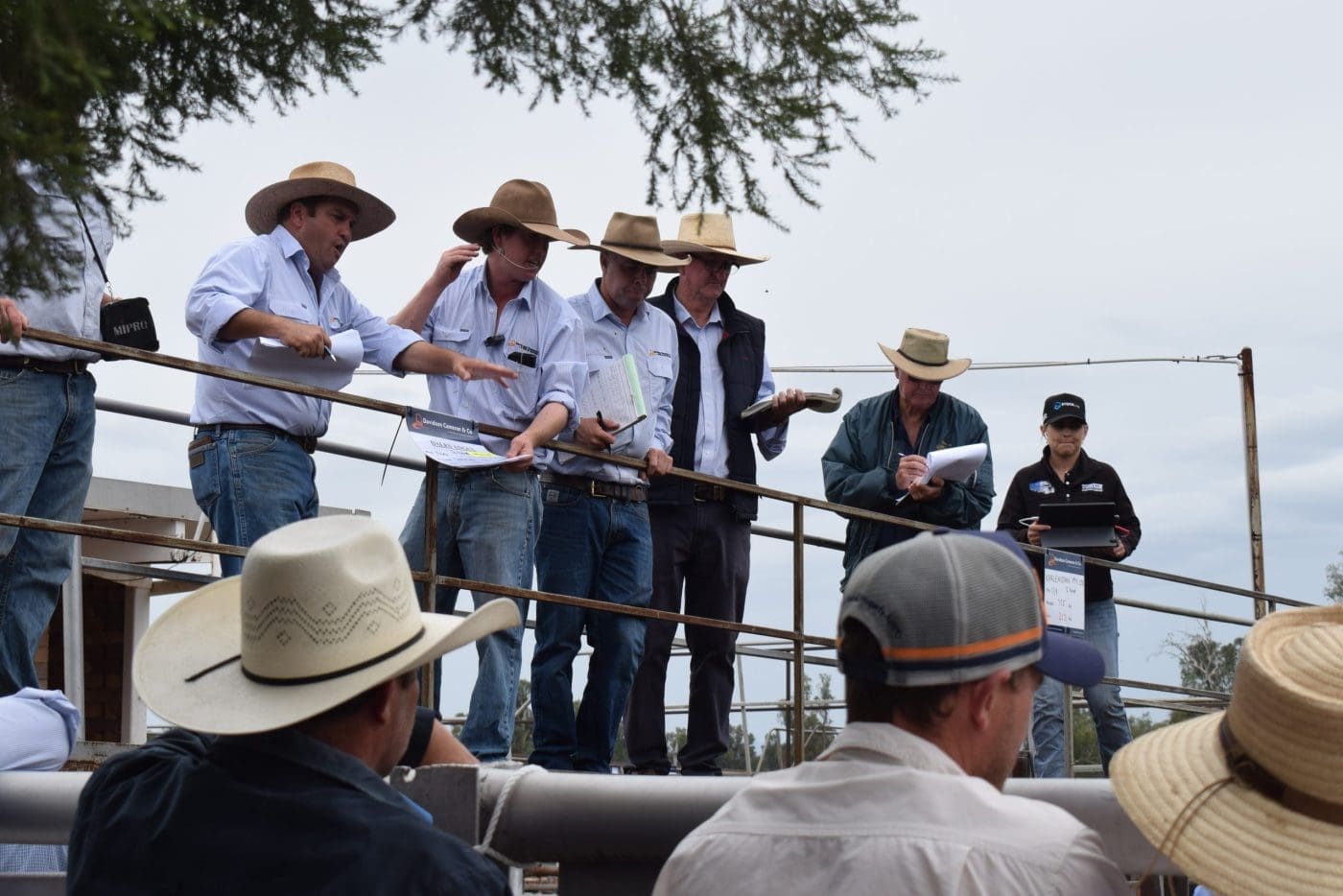 PRODUCERS in New South Wales are still showing confidence in buying young cattle with widespread and consistent rain for the third year in a row dampening worries about rising input costs.
At least that was the sentiment from the Powerhouse Weaner Sale in Gunnedah today where more than 3,000 head were yarded and made up to 800c/kg. The area has had a big summer with the saleyards only managing to yard the Namoi River on several occasions.
Davidson, Cameron & Co general manager Luke Scicluna said there was still a surplus of pasture in the area, which was underpinning confidence in the local market. He said the focus had turned to quality.
"We've had another great autumn, a lot of people have been sowing oats and already have oats out of the ground," Mr Scicluna said.
"The last couple of years we have been going up to Queensland to buy crossbred cattle but I think a lot of those will be absorbed in the areas that have had rain up there – the only ones available look like they're high Brahman content. Most of our guys now are looking for British breeds now.
"There's still no big numbers around here, our numbers are still in a build-up phase – the yarding here today was only 20pc heifers, so a lot of people are really trying to hold onto breeding stock."
We're just riding on a high at the moment
One of those breeders still building up numbers was Michael Knight from Boggabri, who has been selling light steers instead of growing them out to bullocks like he traditionally does.
"Selling light steers is just an opportunistic venture with the restocker and feeder markets the way they area," Mr Knight said.
"I hope it holds but it's had to know what is going to happen, we're just riding on a high at the moment. We can't see these prices forever but we have to take advantage of them while we have them."
Beef Central will have more analysis on inflationary pressures from the Gunnedah Saleyards tomorrow.