MARKET reporting of Naracoorte's weekly cattle, sheep and lamb sales will resume today after the town's stock agents agreed to share a weekly $200 fee levied by Meat and Livestock Australia.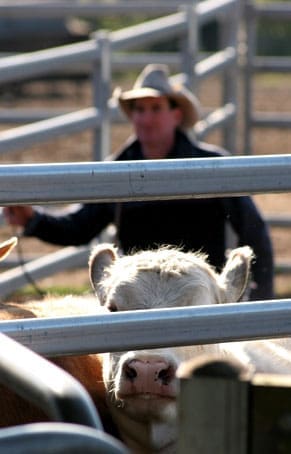 Reporting of the South Australian town's livestock sales halted two weeks ago after the Naracoorte Lucindale Council refused to pay $200 charged by MLA for its National Livestock Reporting Service report.
The $200 represented one third of the $600 weekly report cost, with the remainder coming from industry levy funds. The council became aware MLA had not invoiced it for the market report service for at least four years when it was notified the NLRS fee was to be raised from $130 to $200.
Naracoorte Combined Agents Association president Laryn Gogel said the stock agents agreed to share the $200 weekly charge of reporting the sales, with the Naracoorte Lucindale Council.
And yesterday afternoon, MLA said it was pleased to recommence reporting the weekly Naracoorte cattle and sheep markets, as of today, Tuesday, July 28.
Naracoorte is a significant market for South Australia and western Victoria and by continuing the service, MLA's market information reporters provide producers with a consistent and accurate indicator of market and price trends, MLA said.
Mr Gogel said the council was now negotiating with MLA to ensure the $200 fee was sufficient to continue reports for the weekly cattle, sheep and lamb sales.
Click here to view Beef Central's original story on the dispute.