IN CLEAR evidence of the challenging times for grainfed beef exports, two of Australia's largest processors have slaughter grid offers for grainfed and 'commodity' grassfed heavy steers at identical levels this week.
While all slaughter markets have fallen in the past fortnight or three weeks, grainfed categories have declined harder than others.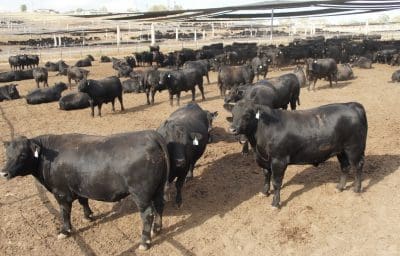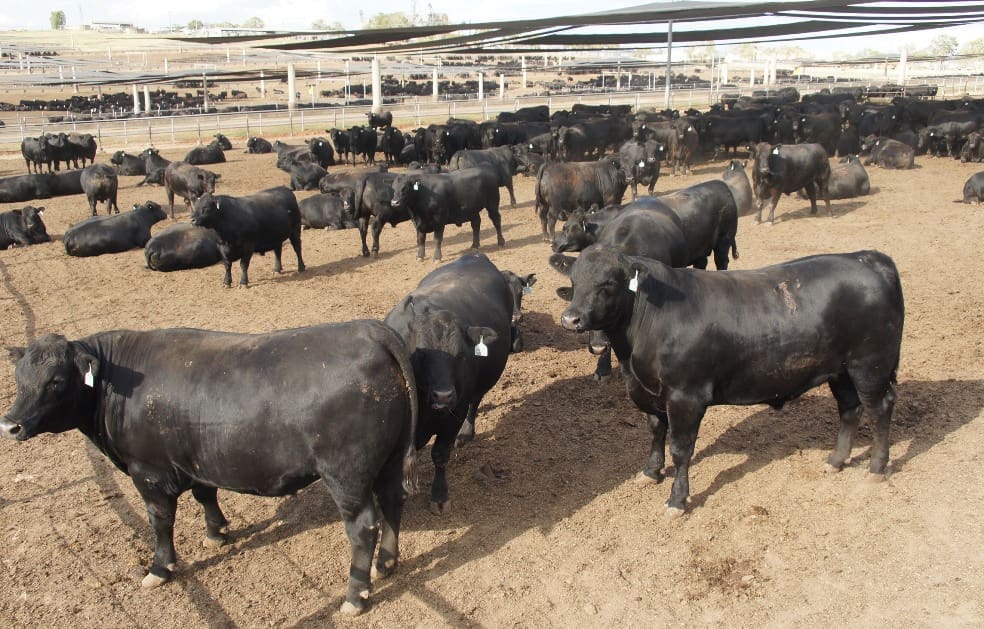 JBS's southern Queensland grids this week are offering 630c/kg for both grain and grass 0-2 tooth heavy ox, while largest competitor Teys Australia's Beenleigh grid is offering 615c on grassfed ox, 615c on 70-day steer and 620c on 100-day steer (all quotes HGP-treated).
While not unprecedented, it is extremely unusual for grainfed export cattle not to carry a premium of some type over generic grassfed ox of the same weight and dentition. Price differences are more typically between 10c and 25c/kg in favour of grainfed, one processor said.
"It's as low as I have seen," he said.
"By our calculations, in Aussie dollar terms, the same 100-day bullock in the US this week is $560 a head cheaper than the equivalent in Australia," he said. "Something has to give."
"At current rates, we just cannot compete in the key export markets for grainfed beef like Japan and Korea," he said.
"Grainfed is a complete basket-case at present, based on feeder cattle price and grain prices. In some cases, grainfed meat is worth less than grass."
He said losses on grainfed at present for his company (Beef Central's own regular breakeven will be calculated in coming days) were well over $300 a head. It has meant that the company's multiple feedlots had emptied out, with current pen occupancy around 60pc.
"Unless we can back-to-back contracts, we're just not putting cattle back on feed," the processor told Beef Central.
"I don't know when that changes, but under current trading terms, Australian grainfed beef just cannot compete with similar product coming out of the US, in the premium grainfed markets like Japan and Korea – or elsewhere. The domestic market may take a bit of bit, but as Beef Central wrote during the week, the domestic market has only limited capacity to absorb a lot more beef – and could easily get over-supplied."
'Supply and demand'
Independent analyst Simon Quilty said the price trend perhaps reflected 'simple demand and supply.'
"Grassfed heavy steers are so tight in supply, that the price difference has narrowed to nothing," he said.
"Secondly, the grainfed sector is competing head-on with the US export industry," he said.
Mr Quilty's price trends forecast has heavy grassfed steer prices peaking at the end of September/early October, before falling away.
"While longfed programs have done reasonably well, Australia's 100-day programs have been challenging at times this year – it has become commoditised. And because those animals being slaughtered this week were bought only 100 days ago, they were pretty expensive feeders. In contrast, in longfed programs (like 300-day Angus, F1 Wagyu or Fullblood Wagyu), those feeders were bought last year, when feeder prices were much lower. That's making them look more affordable at the moment."
"So part of it is to do with the cost structure of 100-day versus other slaughter cattle – it doesn't quite match up."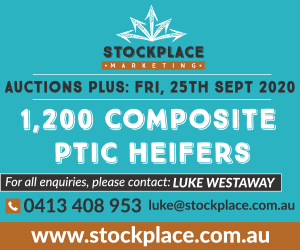 Mr Quilty said feedgrain pricing was probably also a factor in current grainfed cattle pricing.
Currently the industry is still on old-crop grain pricing. Once the new crop becomes available from around mid-October, grain prices were likely to ease, and the sums would look a little better.
"Some of the benefits in that cheaper grain will inevitably be passed back in the marketplace. It means feeder steers, also could surge again from around late October. That will last for a period, until the numbers start coming out of the south – but having said that, it's likely to be a very late season out of Victoria and southern NSW, because breeders will want to squeeze every ounce of value out of the really good pasture growth they have enjoyed."
"They are trying to make up for a bit of lost ground, given last year's drought. It means both heavy grassfed steers, and feeder steers out of Victoria will continue to be in very short supply."
Despite a recent softening trend, Mr Quilty has the peak in heavy steer values around 382c/kg liveweight for 500-600kg steers being in October. On Tuesday, the national heavy steer indicator came in at 352c/kg, losing a little ground.
"But I'm wondering if there is still a little bit left in the current market cycle for grassfed heavy steers," Mr Quilty said.
The corresponding feeder steer peak, according to Mr Quilty's analysis, will come a little later, in late October, with vealers in November.
"Once we get through this period, we can expect that the numbers will start to fall away reasonably quickly, as the rebuild continues."
Early wet season prospect
Another big factor in upcoming cattle supply (and price), was the prospect of an early wet season.
As BOM's three month forecasts continue to show, there is a strong expectation for an above average, early wet in coming months.
"This year could be a month earlier than last year – December/January. If that happens, the tap just turns off in terms of cattle supply, and it's difficult enough for processors as it is."
"Add to that the complexity in other markets, in what has been a difficult year for processors. I'm expecting supply out of South America to be relatively tight as well. We have the ongoing issues in China with protein being tight," Mr Quilty said.
"I believe the 30pc drop in grassfed prices that has been seen in 'commodity type' grassfed beef prices since the start of this year, globally, is strongly related to the economic performance (or lack of it) in key markets – and in particular, China."
"Out of the G20 (economically advanced) countries, 18 are officially in recession, with high unemployment and uncertainty among consumers. Sooner or later that has to bite, especially for higher value commodities like beef."
Food service markets struggling
"Since May, middle cuts out of Australia (striploins, tenderloins and cube rolls) have fallen 35pc on volume, to all destinations. That brings home the clear message that those food service markets (relatively bigger users of middle meats) are struggling."
"Without doubt, the strongest market that meat processors have at present is the domestic market. Looking overseas, the market appears to be bottoming in North America, and part of that is going to be driven by some increased demand out of China for the Chinese New Year period, adding to competition."
"That demand might be a little more contained or restrained this year, due to COVID and the economic situation in China, but it should be a factor. But unfortunately China is a two-speed economy for beef at present. The quality end (a minor part, but an important part) is still quite robust, but the commodity-end, mostly grassfed and frozen, is struggling, and has done all year."
The biggest concern there is Brazil, which has simply dumped meat globally, because of some of the hiccups in the Brazilian economy. Unlike Australia (which has a fairly inelastic domestic demand), Brazil had this extraordinary ability to divert beef out of the domestic market only export.
"Normally about 26pc of Brazil's beef production goes into export. In May, they 'flicked the switch', and that figure went up to 36pc," Mr Quilty said.
Currencies had also suffered enormous depreciation, since the US/China trade war began in March 2018.
"South American currencies have fallen dramatically against the US$, which has therefore lifted their export value enormously. It's made South American beef super-competitive on the export market. Argentina's Peso a couple of months ago was 78pc below where it was a couple of years earlier."