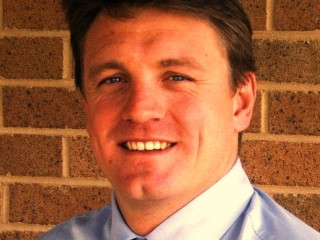 While the Eastern Young Cattle Indicator took a breather yesterday, the recent downwards trend has been one of the most acute seen for some time.
Yesterday's figure of 372.75c/kg was steady from Wednesday, but the deterioration in the market barometer over the previous week was 'quite severe' analysts said yesterday.
"The decline was fairly gradual until a week ago, but the industry has not seen changes to the EYCI so pronounced since the big jump in values during the rain-induced cattle shortage, when it hit a record 420c/kg back in mid-March," MLA analyst Tim McRae said.
Much had changed in terms of international demand since then, however, with both the US and Japanese export market demand falling to 'extremely flat' status, and the US lifting its export performance due to an extremely competitive US$.
In some ways, the broader 2011 market price trend for young cattle, based on the EYCI, was going in exactly the opposite direction to last year.
"In 2010, the market started off low, and ended high, whereas the opposite appears to be occurring this year," Mr McRae said.
The pattern is graphically illustrated in Beef Central's 'Industry barometer' graphs appearing on this page.
"It again illustrates that 2011, is very atypical, in terms of cattle market patterns. It's an unusual year, season-wise, international-demand wise, and international-competition wise, which is only being driven further by current market uncertainty fostered by the live export crisis," Mr McRae said.
"The live export situation might not be showing up in terms of slaughter numbers or physical movement of stock, but it is certainly putting a psychological questionmark over the market, right across Australia," he said.
Given the other, pre-existing influences being applied to the cattle market, it was difficult to attribute any lower price trend to shifts of live export stock into southern areas.
"But the uncertainty attached, has probably seen some store and prime livestock buyers back-off a bit," Mr McRae said.
Another contributor to this week's EYCI was the cold-snap which took place across southern Australia over the past week.
"We're now in the depths of winter. In previous years, a cold-snap like this would have been a positive for the market, but that pattern does not apply in 2011. We have not seen this seasonal situation across Eastern Australia generally, for at least a decade."
Mr McRae has been looking at preliminary export figures this week, and June was not shaping up well in terms of performance.
"It looks like being a weak beef export month, and that fits everything we have heard already."
So far the domestic market appears to be adequately handling the larger volumes being pushed back out of export supply lines due to flat demand, but that could change. Lower retail price appear to be attracting consumers to purchase more beef, but the industry will not see clear statistical evidence of that for some time.