CATTLE numbers purchased by supermarket retailer Coles have more than doubled in the past five years, leading to an expansion in the company's livestock buying team to service demand.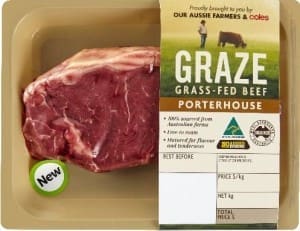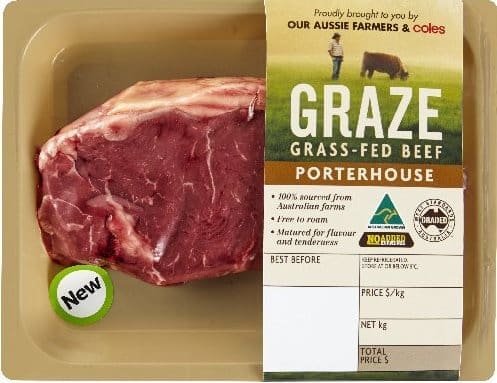 National livestock manager Dale Pemberton told Beef Central that the company has now doubled its number of buyers in the field, with five full-time members of its beef team now covering the eastern seaboard.
"There has been phenomenal growth in demand for Coles beef in our stores over the past five years, and we have needed to resource our buying team accordingly," Mr Pemberton said.
"We've been very selective with recruiting. Our strategy requires people with expertise in choosing the best cattle, while also having an understanding of the domestic retail experience."
Mr Pemberton said building relationships with producers was critical, as Coles now sourced 90 percent of its livestock direct from the farm.
The expanded Coles beef procurement team includes a number of faces familiar within the industry, with wide experience across different areas of the supply chain.
The newest member of the Coles beef team is Matt Castricum, part of the Castricum family synonymous with the food service sector.
Mr Castricum was involved in his family's Victorian meat processing company for 27 years, with most of that time in the role of livestock manager.
"The meat processing industry has always been a big part of my life," he said.
Mr Castricum is based in Melbourne but travels throughout Victoria, liaising with Coles' suppliers across the state.
"The best part of my job is sourcing cattle from some of the best farms in Australia and making these farmers feel part of the Coles team," he said.
Coles' national beef procurement manager Stephen Rennie first joined Coles in March 2011, purchasing cattle in Victoria.
Growing up on a beef and sheep farm near Walcha in NSW, Mr Rennie has been involved in the red meat industry for 25 years, including seven years as the trading manager at Elders' Charlton feedlot and 14 years in a meat and livestock team with another food retailer.
Jim Guilfoyle has a long history in the beef industry and is particularly excited about continuing to build on the long-standing relationships between Coles and the numerous family operations that supply quality beef each week to Coles in Queensland.
Mr Guilfoyle has extensive experience along the supply chain, including lengthy periods in a feedlot trading role with Elders, and purchasing commodities and feeder cattle for JBS Australia.
He joined Coles in 2012, but moved to Brisbane three months ago as part of his new role. He is based at the Australian Country Choice facility at Cannon Hill, and ensures Coles is purchasing the best possible beef for its Queensland customers.
Matthew Knight – one of two NSW buyers in the expanded livestock procurement team – is based at Cowra. He previously bought livestock for Bindaree Beef and PD Mulligans before joining Coles.
He grew up near Muswellbrook in the Hunter Valley on a beef cattle property.
The second member of the NSW purchasing team is John Matthewson, who knows his patch well. Mr Matthewson is based at Glenn Innes on the northern tablelands, not far from where he grew up on beef farms between Grafton and Glen Innes. He has worked with the Coles livestock team for five years.
Sydney Fine Foods Gold medal for Coles Finest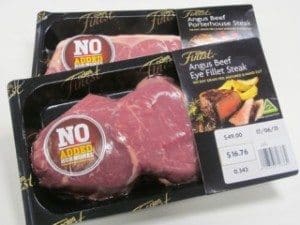 Coles recently earned a Gold Medal in the annual Sydney Fine Food Branded Beef Competition, for its Coles Finest Angus grainfed beef. The medal-winning striploin was supplied by Rangers Valley at Glen Innes, northern NSW. Rangers Valley purchases cattle from Angus breeders across Victoria and NSW.
Coles Finest is part of Coles' expanded beef selection, which also includes the Graze grassfed range, and its everyday Butcher brand.
Click here to see Beef Central's earlier Sydney Fine Foods Branded Beef competition report.