SOME of Australia's best known and most successful branded beef supply chains flexed their muscles with wins in Sydney Show's 2015 Fine Foods branded beef competition, results from which were decided this week.
Sydney specialist value-adding and portioning business, Andrews Meats, topped this year's entries with its Shiro Kin (White Gold) Fullblood Wagyu entry, earning the Dick Stone Perpetual trophy for best in show.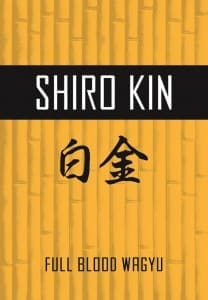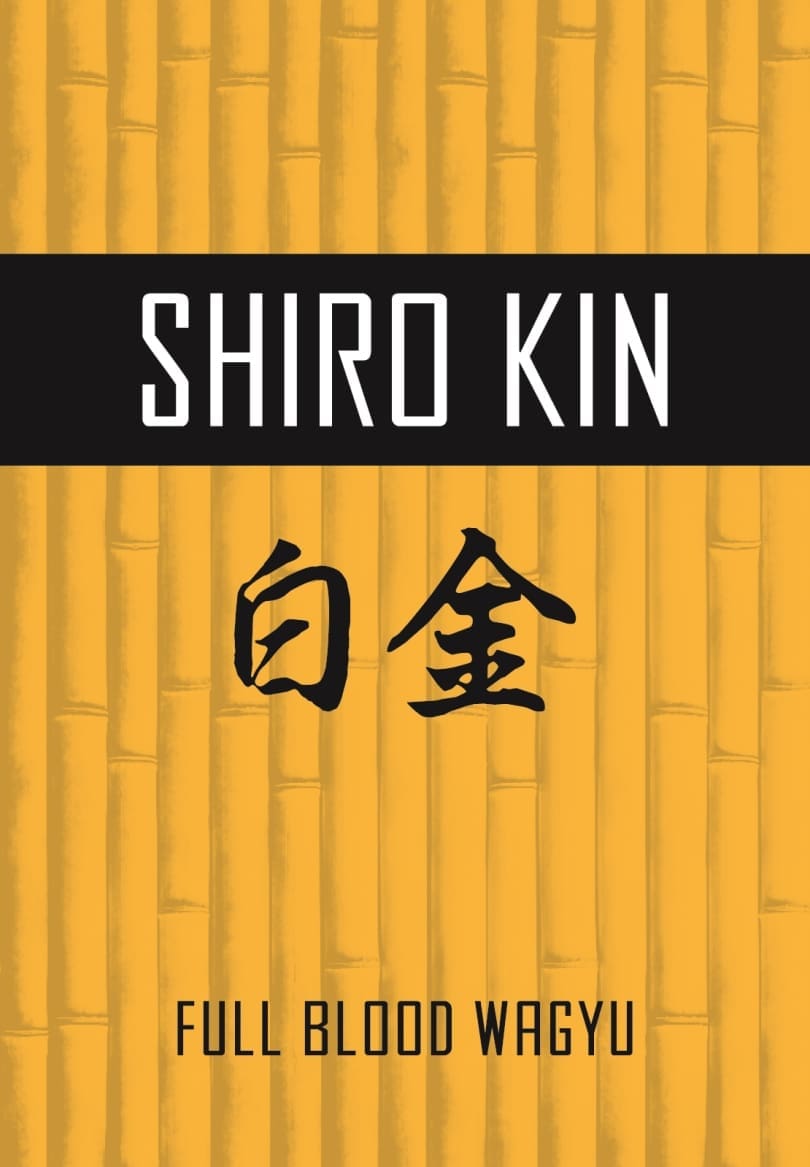 The Shiro Kin entry, carrying a marbling score of 9+, the highest possible on the Australian grading scale, earlier claimed the open class and grainfed grand championship with a point score of 94.33 out of a possible 100 – a clear 2.3 points higher than the next entry.
The 2015 Sydney Show competition attracted a record 31 entries from beef supply chains in four states, decided across grassfed, grainfed, Wagyu and 'open' classes. Judging took place before an expert panel on Friday.
The Shiro Kin brand was established by Andrew Meat Industries in 2012, as a means of differentiating its Fullblood Wagyu beef from its existing Tajima crossbred Wagyu brand program.
Cattle for the Shiro Kin program are sourced from Macquarie Downs Fullblood Wagyu herd near Leyburn in Southern Queensland, plus other selected fullblood breeders. They have been fed at the Macquarie Downs feedlot for a minimum 500 days.
Since JBS's investment last year in the Andrews Meats business, feeding for the Tajima brand crossbred Wagyu program has now transferred from Macquarie Downs to the company's own Prime City feedlot near Griffith. Because of the duration of feeding in longfed Wagyu, the first of those 'company fed' F1 Wagyu cattle will not be processed until later this year.
End-users of Shiro Kin include high-end food service operators in Australia like iconic restaurants, Guillime, Qualia at Hamilton Island, Shangri-La and Missy French, plus top hotels and restaurants in Asia, the Middle East and elsewhere.
A similar Shiro Kin entry was judged overall champion at Sydney last year, and also won the last year's Australian Wagyu Association branded beef competition, in what was possibly the largest lineup of Wagyu beef entries in Australia.
In a second strong result for the company, Andrews Meats' F1 Wagyu brand Tajima Wagyu was judged champion in the Sydney Show's champion Wagyu/Other Breeds Beef class.
Andrews Meat Industries chief executive, Peter Andrews, said the continued success of the company's Wagyu beef programs was a demonstration of its commitment to providing customers with access to some of the most respected and exclusive Wagyu beef in Australia.
Riverina Angus tops grainfed entries
JBS itself earned a 2015 Sydney Show championship title, this time in the grainfed division, for its flagship southern grainfed program, Riverina Angus.

Riverina Angus is fed for a minimum of 120 days at the company's Riverina feedyard, with a minimum marbling requirement of 2.
The Beef City platinum program fed at JBS's Beef City yard near Toowoomba earned a silver medal.
Both Riverina Angus and Beef City Platinum hold strong market share in domestic and key export markets such as Japan, Korea and China.
JBS Australia's northern sales manager Brendan Tatt said the continued success of the company's beef brands at competitions like this one was a testament to the livestock suppliers and processing staff's continued focus on consistency and quality.
"Across the business we've made a conscious decision to transition away from commodity to a brand focused and demand driven model," Mr Tatt said.
"This strategy has enabled us to create a more sustainable business model, build stronger relationships with our customers and end-users through tailored offerings, and ultimately position ourselves to better financially reward the farming families of Australia that supply cattle into our programs."
"The success of our brands at these awards this year give us, and ultimately the restaurants and retailers around the world that sell our brands, confidence that we can offer the consumer a premium and consistent experience when they place their trust in our brands," Mr Tatt said.
He attributed the company's successful transition to the branded arena to strong and consistent brand messaging, reliable eating qualities and dependable supply.
Bindaree's Fernhills Road tops grassfed entries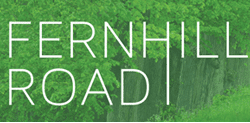 The Sydney Show's grassfed class – easily the largest class this year with 12 entries – produced a championship with for Inverell's Bindaree Beef, for its Fernhill Road yearling MSA grassfed brand.
The entry scored 92 points, the second highest in the competition. The product is described as an individually selected grassfed product sourced from free range cattle raised on the NSW New England district and the Slopes and Plains of Northern NSW. The result is a wholesome, tender and naturally flavoursome beef.
Fernhills Road won the same grassfed championship in Sydney last year.
Full list of Sydney class winners and medallists:
Class: 1 grass fed (striploin), grilled.
Gold medals:
Bindaree Beef Pty Ltd, Fernhill Road, score: 92
Certified Angus Group Pty Ltd/TFI, Signature Angus Pure, score 91
Bindaree Beef, The Trinity, score: 90
Silver medals:
Wingham Beef Exports, Manning Valley Naturally, score: 88.17
Australian Agricultural Co, Brunette Downs, score: 83.67
Bindaree Beef, Cape Byron, score: 82.67
Atron Enterprises, Spring Grove, score: 82.5
Bronze medals:
Atron Enterprises, Hereford Classic Beef, score: 79.17
Aldi Stores, Highland Park MSA Grassfed Beef, score: 77.5
AJ Bush & Sons Pty Ltd, Riverina Blue Beef, score: 77.33
Class: 2 grain fed (striploin)
Gold medals:
JBS Australia, Riverina Angus, score: 90.83
Bindaree Beef, The Chairman, score: 90.5
Coles Supermarkets /ACC, Coles Finest Angus Beef, score: 90.17
Silver medals:
JBS Australia, Beef City Platinum, score: 86.67
Stockyard Pty Ltd, Stockyard Gold, score: 86.67
Bindaree Beef, Vintage, score: 85.67
Australian Agricultural Co, 1824 Premium Beef, score: 85.33
Oakey Beef Exports, Angus Reserve, score: 82.33
Bronze medals:
Atron Enterprises, Condabri Beef, score: 79.33
Andrews Meat Industries, Grainge Angus Beef, score: 75.83
Atron Enterprises, Premiyum, score: 75.83
Class: 3 open class (striploin)
Gold medals:
Andrews Meat Industries, Shiro Kin Fullblood Wagyu, score: 94.33
Silver medals:
Certified Angus Group/TFI, Signature CAAB, score: 85.33
Richard Gunners Fine Meats, Coorong Angus Premium Black Angus, score: 85
JBS Australia, Riverina Angus, score: 83.5
Bindaree Beef, Mayfield, score: 72.67
Class: 4 Wagyu/other breeds, grain fed (striploin).
Gold medals:
Australian Agricultural Co, Master Kobe Wagyu, score: 91.83
Andrews Meat Industries, Tajima Wagyu Beef, score: 91.33
Silver medals:
Stockyard Pty Ltd, Stockyard Kiwami, score: 88.17
Australian Agricultural Co, Darling Downs Wagyu, score: 87.5
Oakey Beef Exports, Oakey Premium Wagyu, score: 82.17.