Chris Howie offers his perspective on southern livestock market trends, drawing from both his own observations and from a wide contact network of producers, agents, processors, industry associates and leaders developed during his extensive career as a livestock agent. Chris is Stockco's Business Development Manager.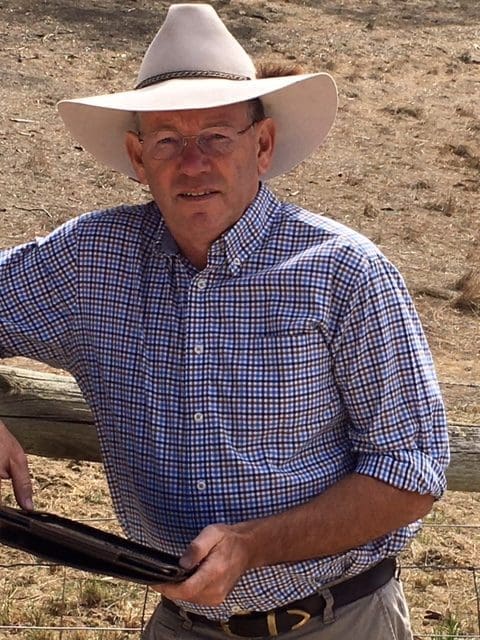 AFTER watching an exceptional run of prices for cattle and a very solid return on lambs and sheep it is probably time to look at what is ahead of us.
As we saw back in July/August with lamb pricing there are no guarantees that prices must stay where they are.
International ebbs and flows have more impact on our livestock and wool market than the domestic supply and demand factor when there is plenty of available feed.
Several pieces of information in recent days show the impact of the supply limitations and prices as well as the US market movements.
Greenhams have closed one line of their Tongala plant on the limited availability of beef and dairy cows to process.
On the other hand a US-based newsletter highlights the USDA 2019 calf drop was over estimated by 468,000, which has seen a very bullish approach to early February, with demand in the US being second highest on record for this period.
We must remember that Australian beef is still the highest priced in the world so again supply and demand for both live and processed beef have very little alignment when it comes to any comparison at this time.
We continue to see spikes in price on the back of significant rain events over the last couple of months. Many of these are localised with an inability for transport to move causing supply to be sourced from other areas. A number of switched on operators now work harder to get stock out during these events in anticipation of this spike. The rains in late December and early January prompted an immediate response at the weaner sales and recent big rain in NSW and Northern Victoria saw prices of cattle, lambs and sheep spike in the saleyards. Just a simple word of caution, these rain driven spikes in sale yards are often very short once trucks can move again.
There is an enormous amount of information available and unseen that drives the market which can create a decision paralysis when looking to sell. The simple fix for this is: "Can you make the livestock any better on your available feed?" If not sell them or investigate feeding cost versus return. At producer level you cannot influence international drivers.
Looking forward the main money maker I can see at present are scanned-in-lamb (SIL) ewes. If they are a Merino the wool is still helping out, but, if not, the numbers still work. $290 – $340 SIL ewes sound like good buying to me when many other options are becoming a bit expensive or a longer term investment. Well joined ewes with 3 – 6 months wool should have the trade done and dusted by August leaving you with ewes to rejoin to keep or sell.
Store lambs are making good money although if you buy quality and can keep them going there is a sandwich in them also come winter, but buy now.
With cattle I am not quite as sure and selling them is easier than buying them. Even Friesian steers that were once the poor man's option on trading have become expensive. However if your kids are prepared to bucket feed some bobbies they will well and truly cover the cost of milk powder I think.
If you have feed I think there is still a trade in cows with young calves that you can feed on, freshen then split. Irrespective of the cow age in this scenario it is always worth re-joining even if you are targeting a slaughter market. The balance of the cattle market I will leave smarter people than I to make recommendations at present.
Around the traps
Warren Johnston, Nutrien Tasmania, said the season is exceptional with many suggesting "best they have seen." The Tasmanian weaner sales at Powranna are shaping up with quality well-bred calves through February and March. Store lambs are also starting to appear in numbers throughout the state. From experience if you are looking to buy it is well worth having a look in Tassie but make sure you have done your homework on transport. Many have been caught thinking they can just book a truck and put it on a ship.
Rodney Dix, Spence Dix and Co at Keith was very positive about the next six months. With a kick in the wool market, plenty of grain and hay in storage and the recent rains no one is under pressure to sell at this time. "There isn't the normal summer urgency to move, which has taken some pressure off and allowed livestock to be marketed in a timely manner," he said.
Toby Hammond, StockCo Wagga Wagga has had a lot of enquiry to fund PTIC heifers and SIL ewes. "With current prices many producers are also looking to hold their traditional sale stock a bit longer and use StockCo to release the equity in their own livestock to meet financial commitments. This has been working really well and allowed feed to be utilised and creating more weight = more value".
Michael Spencer, Adcock Partners, Inverell sent some pictures through of the feed in the New England (below). After doing it a bit tough in September and November it is amazing the difference rain makes – bloat bombs may be a good investment considering the value of stock being purchased.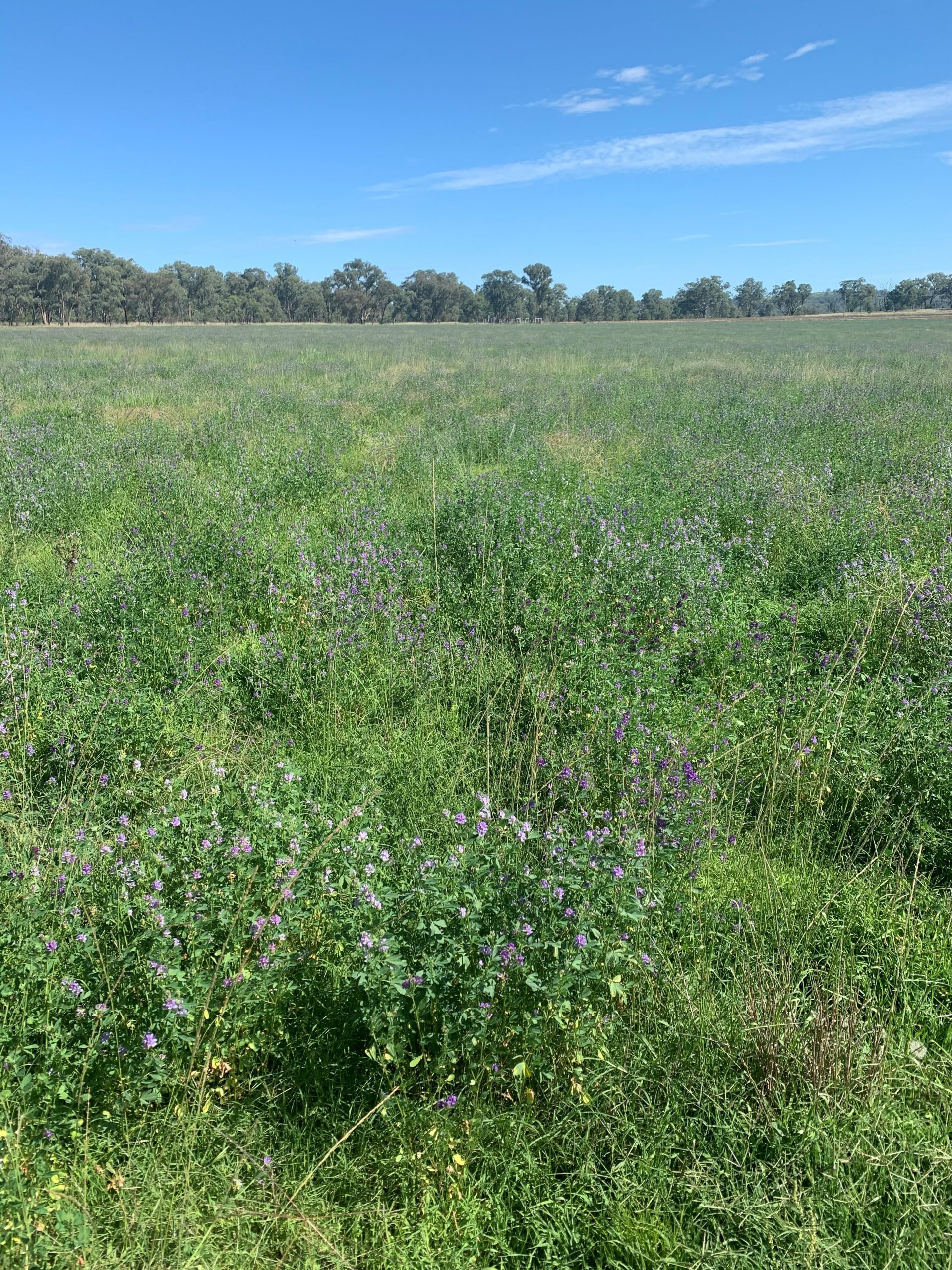 Simone Dand, Wodonga TAFE let me know that the next Agency and Service provider training workshop starts on the 1st of March at Wodonga and has 2 openings left for any Agencies or Service providers interested. Simone said "Wodonga TAFE have expanded their intake to include workshop only entrants as well as the full Certificate 4 in Agriculture. Part of the expanded offering also looks to involve Auctions Plus training which we are in the final stages of bedding down. The course cost includes accommodation and food whilst at the workshops".
Kevin Thompson, Elders Wycheproof also stated that the normal summer sell down does not have the urgency of the past years. Stock are being sold when ready not loading the entire mob/flock. Good January rains through much of Victoria point towards a good year. The Avoca River caught up to 100mm of rain and ran for the first time in many years. Livestock are doing well with prices remaining buoyant. Kevin will run a Store Sheep sale on the 26th of February but does not have numbers to hand yet. Many of the major store sheep sales have been well down on yarding's yet still receiving very good competition.
I caught up with Marc Greening, Injemira Poll Herefords at the recent weaner sales. Marc has helped me in the past to deliver some stud training to young industry starters. He is having an excellent season and recent rains have put a further top on this. It was good to see, even at the current prices, that Marc continues support his bull clients and I watched him put a very tidy run of Injemira bred steers together from the Hamilton and Casterton sales. Injemira sale runs on the 23rd of February
Lamb
My thoughts are stockpile lambs for supply over the late autumn winter period. Our next main run of lambs will only start in July. Considering the favourable conditions ewes have had I would be confident that our lambing percentages should be good through most sheep areas. However speaking to pastoral clients they will be holding back as many sheep as possible to rebuild.  In the North spring lambers will have supply starting now but the drought through these areas saw numbers impacted. The northern supply will be significantly smaller than normal with many buying in ewes or retaining ewe lambs to rebuild. The WA influx of ewes and lambs continues which has provided some relief on finding numbers but does not create a surplus by any means.
Sheep
Buying SIL ewes seems to be the best return money spinner I can see over the next six weeks. Depending on season you can sell as ewe with lamb at foot, sell lambs early as stores and cash ewe, take lamb through to trade or heavy and re-join ewe plus fleece value off Merinos.  All of this can be done comfortably inside nine months. The mutton job will still provide an excellent return from April on as lamb supply tightens.
Discussions with many agents early January all pointed at the limited numbers of lambs available and put away for the April to June supply period.
Cattle
Well, the weaner sales have had their first run and the female sales are in full swing. Saleyard and electronic platforms are all performing exceptionally well for the females. Heifers purchased late 2019 early 2020 for $800 – $1000, well joined, PTIC are consistently making $2300 – $2850. Cow and calf units range from $2800 – $4000 dependant on cow age and calf size. I suggest the same margin will be difficult to achieve next year considering the heifer purchase price.
The next weaner sales will start to run with the Tasmanians loading the jointly owned Powranna yards with a series of sales stating next week. Mount Gambier is looking at 4000 for their next store sale which is larger than normal for this time of year also.
Then onto the mountain sales and tracking north. It seems all are interested in seeing how many numbers will appear at traditional sales at Yass, Cooma, Moss Vale, Carcoar, Inverell, Gunnedah, Glen Innes, Casino and any I have missed. It might be worthwhile advertising expected numbers early to help the buying fraternity, just a thought.
The southern bull field days and sales are ready to crank up. Take the time to look at what you want to improve in your herd and buy bulls to meet this need. If you do this every year for 5 years you will be amazed at the difference.
Wool
We have seen a rebound in wool over the early sales. It is not back to its 2100 cent mark but it seems the upward trend has some strength about it and quite a number of bales held have been sold on the Auction plus wool bid platform. This form of activity was always a reasonable indication of a strengthening market when used to fill orders.
Mark Dyson GM Quality Wool gave me some insight about the current wool demand. Many Chinese mills have returned post Christmas with depleted stocks leading into Chinese New Year on the 13th February. With 80 percent of Chinese yarn production being used domestically and a change in the US government indications are the demand for finer types is improving to meet the yarn requirements for late 2021 northern hemisphere next to skin fashion season. In turn this has seen a more traditional spread of micron pricing appear in the auction space. Property feed availability for sheep has also seen microns lift across many clips being offered. It looks as though the 18 micron and less clips may drive the market over the next three months.
Agency term for the month
"Curl the moe" – An abbreviated description of the quality of the livestock you have bought or sold allowing you to stand at the bar and curl the ends of your WW 1 moustache whilst drinking brandy, smoking a cigar and describing to your mates how good they are.
Opportunity
SIL ewes
Watch market to forward price some wool.
Sell cattle that are ready!
Buy cows and smaller calves to freshen then split
Lambs into winter – buy now
Bull sales – invest in your herd.