ANOTHER southern Australian beef processor has closed part of its operations, in the face of extreme cattle shortage and record high livestock prices.
HW Greenham has confirmed this morning that it will indefinitely close one of two lines at the company's Tongala hot-boning plant in the Goulburn Valley in northern Victoria. Fifty-nine staff have been laid-off as a result of the move.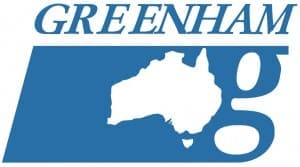 Tongala at full capacity processes around 700 head per day under a hot-boning system, mostly cows and bulls. The move would reduce capacity through the Tongala facility by about 50pc, Beef Central was told.
Spokesman and company managing director Peter Greenham Jr said Greenhams was considering its options over the next four weeks on what it would do with the remaining line.
"At this stage, we are just going to be running the one line," he said.
"It's all due to scarcity for cattle and extreme high prices for those that are available," Mr Greenham said. "Generally we have slaughter cattle around us at this time of year, but this year it is unprecedented."
Good slaughter cows have sold in the region recently at anywhere from 550c/kg to 600c/kg carcase weight equivalent, and cull bulls, much the same.
Whereas the Tongala plant was previously doing 3-4 days a week using two lines, the objective would now be to cut back to a single shift killing five days, to retain a 'core group' of skilled staff, Beef Central was told.
Processors say one of the biggest unseen impacts of plant closures due to the current tough trading environment was the loss of skilled staff, who could take 'months and months' to reassemble once a shuttered plant tried to start operations again maintain.
"Retaining our core skilled staff was a key consideration in this decision," Mr Greenham told Beef Central. "We desperately want to retain those people who have been with us for a long time."
In early December, southern NSW processor Monbeef announced plans to shutter its facility near Cooma for eight months from early January, due to ongoing market pressures. Both closures are a stark reminder of the extreme challenges facing red meat processors this year.
With mounting financial pressures on processors due to record high cattle prices and flat international meat trading conditions, it has been widely anticipated that more plant closures would occur during 2021.
Mr Greenham said his company would look at the Tongala site over the next four weeks, hinting that the company "may do something in the future which would be positive for the area."
Greenham operates three southern beef abattoirs at Tongala and Moe in Victoria, and Smithton in northwest Tasmania.
Processors racking up big losses
After two years of drought across large parts of eastern Australia from 2018 to early 2020, the national beef herd crashed to 30 year lows, driving up the price of slaughter and store cattle.
Many processors have recently been logging losses of $200 to $300 a head on adult slaughter cattle for long periods this year.
Analysts at Thomas Elder Markets reported recently that December monthly processor margins had shown a 'slight improvement' after a spending much of the latter half of 2020 with margin losses exceeding $200 per head. The TEM theoretical beef processor margin model posted an average loss of $189 per head for the final month of the year to bring the annual average margin to a loss of $129 for the 2020 season.
The 2020 annual average loss mirrored a $129 loss recorded during 2016 and $121 in 2017, during an earlier herd rebuilding phase (see graph below).
"While the 2020 seasonal pattern was similar to the pattern seen in 2016, the pattern set during 2017 showed a gradual improvement in monthly margins as the season progressed," TEM reported.
Analysis of annual cattle slaughter volumes to the annual average margin shows a good degree of correlation between the two series, with low slaughter volumes often pushing margins into negative territory.
A forecast slaughter of 6.9 million head for 2021 suggested another tough year was in store for beef processors, with TEM calculating a linear line of best-fit suggesting that an annual average loss of $80 on slaughter cattle is on the cards.