HEAVY demand for the latest version National Vendor Declaration form books since the start of the year has created some delays in access, but actions have been taken that should smooth-out the process from here on.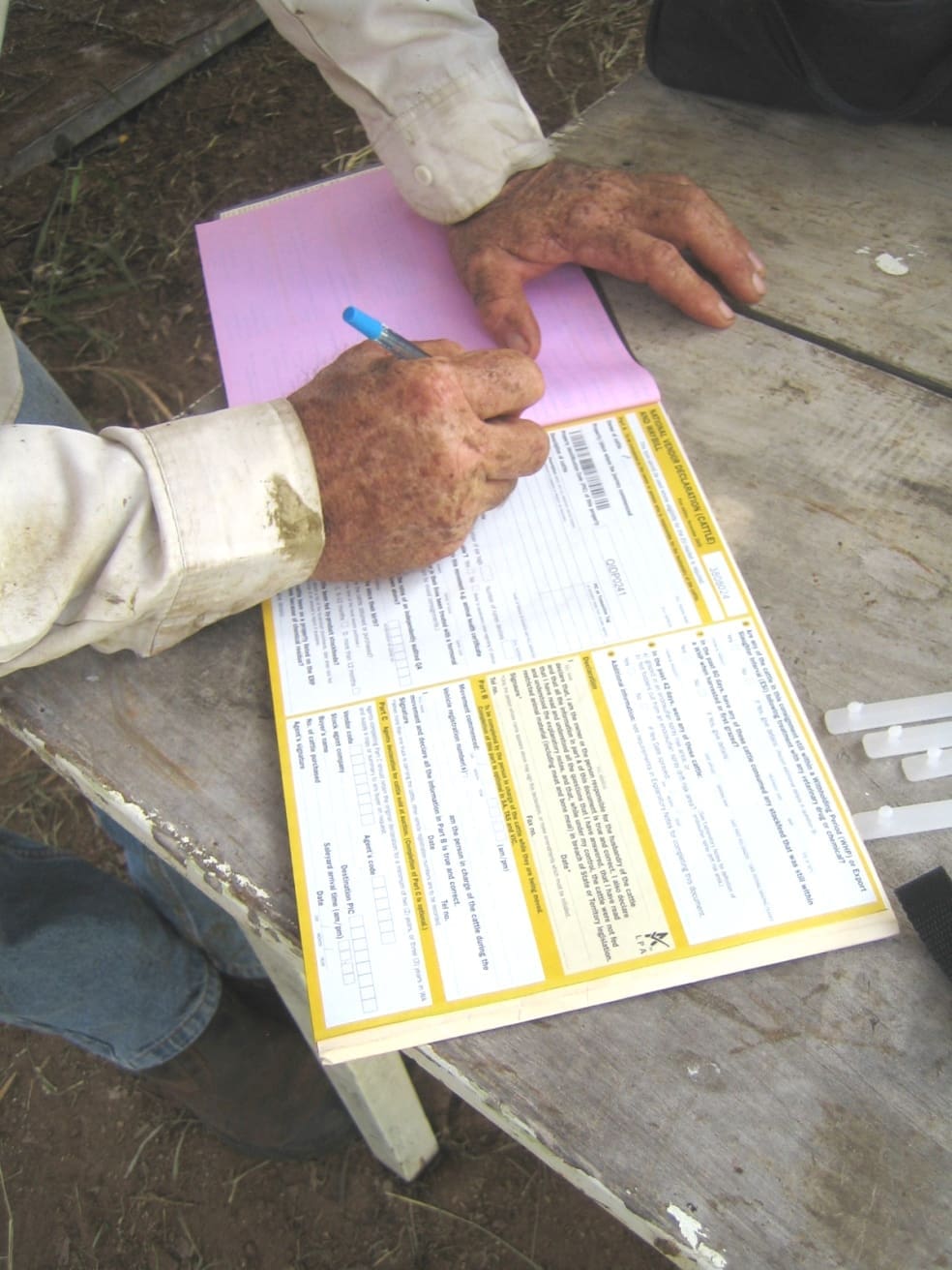 Meat & Livestock Australia's call centre has recorded single-day inquiries from up to 3000 producers, looking to order new NVD books, which has temporarily overwhelmed the system and left some producers frustrated over access.
In response, the NVD operating line service capacity has now been tripled, which should reduce delays.
Safemeat chairman Ross Keane recognised the frustration for some producers in the delays, but appealed for stakeholders to be patient. In urgent cases, producers could ask their agent to access an electronic version of the NVD form on the web, Mr Keane said.
Despite a series of widely-publicised warnings over the NVD changes last year through general media as well as producer, agency, processor and saleyards networks, some producers appear to have been caught unawares. In some cases agents may have forgotten, or been slow to remind their livestock clients about the changes.
Most large Australian processors issued statements during the back half of last year warning livestock suppliers that they would only accept cattle on the latest version of the NVD form in 2015. Some processors, including JBS and TFI, applied a deadline of January 1 for that process, while others, including Teys Australia, set their deadline from March 1.
Still others, including Queensland's Nolan Meats and Monbeef in Victoria, gave suppliers about three months' notice, with a deadline set for 1 July or 1 August last year.
The current changes being made over NVDs is driven specifically by export customer requirements, and has nothing to do with 'prescriptive' actions by processors. Certain export markets including China, Saudi Arabia, Russia and Taiwan now have very specific requirements over HGP declarations, that could not be adequately managed under older forms of the NVD.
A Red Meat Advisory Council statement was issued last year, suggesting a deadline of 1 February this year for those that had not already made a commitment to transition. A SafeMeat communuque (click here to view) was also issued last year, advising stakeholders of the changes.
MLA has issued the following advice to avoid lengthy delays when ordering a current version LPA NVD book:
Do I already have the latest version?
The latest version has "Edition: April 2013" printed on the cover and the number 0413 printed alongside the NVD type in the top left corner (C0413 for cattle and S0413 for sheep). The latest NVD for bobby calves is BC0412. If you have this version on hand already, you don't need to buy another book.
Do I need the latest version?
Producers should check with their livestock buyer which version of the NVD is required before consigning livestock.
Having the latest version maximises the number of potential buyers of your stock but all versions are still current under LPA rules. If the buyer is not asking for the latest version, then you may be able to use an older version of the NVD.
If buyers demand the latest version, emergency NVDs are available for use once a new book has been purchased to cover the period producers are waiting for delivery.
Do I need to order over the phone?
If you have internet access, order your book online using your LPA number to login at http://lpa.ausmeat.com.au/.
Electronic NVDs are available to download and can be purchased online with a 48% discount.
If you are not consigning stock in the next month or so, delay your purchase. We expect the current call volumes to decrease.
If you must order by phone, the quietest times are a Thursday and Friday afternoon (AEDT). Monday's and Tuesday's have been the busiest days so avoid calling on these days if you can.
More information
Visit http://lpa.ausmeat.com.au to order a new hard-copy LPA NVD booklet or purchase electronic LPA NVDs. Producers can call 1800 683 111 to purchase hardcopy LPA NVDs.
For information about the LPA NVD and version requirements http://www.mla.com.au/lpa
Producers who have concerns with their commercial requirements for the 0413 NVD version should raise these with their agent or livestock buyer.