A second large domestic and export beef supply chain has joined ground-breaker, Teys Australia, as a participant in the new Pasturefed Cattle Assurance System.
David Larkin's Atron Enterprises, which controls a range of grain and grassfed brand programs and gets a service kill done at the Northern Cooperative Meat Co's Casino plant in northern NSW, received its PCAS license certification yesterday.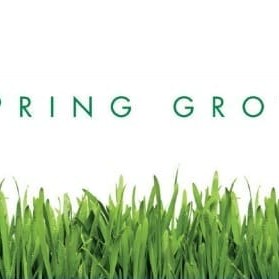 The company is now putting the building blocks in place to deliver a PCAS-underwritten product to the market within a couple of months. Rate of producer uptake will ultimately determine the speed of the roll-out.
Like Teys, Atron intends to apply a 20c/kg carcase weight premium over and above what it already pays for MSA-eligible grassfed cattle.
Atron will adopt PCAS within its existing Spring Grove pasturefed MSA brand program, running parallel PCAS and non-PCAS channels during the initial stages at least, while supply momentum grows.
The company will apply both optional components of PCAS, covering non-use of HGP and antibiotics. It currently has HGP and non-HGP sub-brand variants within its Spring Grove program.
Atron livestock manager Heidi Hayes said Spring Grove was primarily a domestic market brand, going into both retail and food service channels across the Melbourne, Sydney and Brisbane markets. There is also a small amount of export, for specific cuts.
"Our decision to move to PCAS certification was based very much on feedback and demand from end-users," she said.
"They clearly were looking for a product which can provide some substance behind brand claims around terms like natural, or pasturefed."
Atron also manages a number of other MSA-underpinned brands, but these are all grainfed programs.
Ms Hayes said a launch date was difficult to determine more precisely, because it would be dependent on rate of PCAS adoption among cattle suppliers. The Spring Grove product draws stock from a catchment area extending north onto Queensland's Darling Downs, south onto the NSW New England Tablelands, and back onto the NSW coast around Dorrigo/Ebor.
The program is not breed specific, relying on the MSA sorting tools to deliver consistency in eating quality. Boning groups 1-12 are packed under the brand.
Since the launch of PCAS a month or two ago, and more specifically since Beef Central/FutureBeef's webinar last week, Ms Hayes said her "phone had not stopped ringing", with inquiries from prospective cattle suppliers.
"Even before we received our PCAS license yesterday, they've been asking us, when are you going to get into this?, when can we kill PCAS cattle with you?," she said.
There was definitely an enthusiasm among Atron's existing cattle supplier base to get involved, especially when the premium incentive was raised.
"Some producers are asking me how they can get their investment in the accreditation/audit process back, likely to be about $200 for the admin fee, and $400+travel for the annual PCAS audit fee. They want to understand how many they need to kill to cover those costs, and start making net profit from PCAS compliance, which is completely understandable."
She conceded that there may well be a sub-group of suppliers who sit back and watch the process for a while, before making the commitment to join.
Webinar result 'unbelievable'
Having tuned-in to last Thursday's PCAS webinar, Ms Hayes described the process as "unbelievable."
"You could see the huge number of people logging-on to listen and watch, and it just shows how messages can be sent out across the industry without having to drive to a town somewhere, sit in a hall to get the same information, and then drive home again. It comes straight to your desk, and it represents an hour out of their day, rather than three or four hours to do it live."
Beef Central is aware of a number of other supply chain managers in different parts of Eastern Australia who are making moves towards PCAS alignment. Stay tuned for details.
Producers interested in talking to Atron about potential supply can contact Heidi Hayes at heidi@atron.com.au