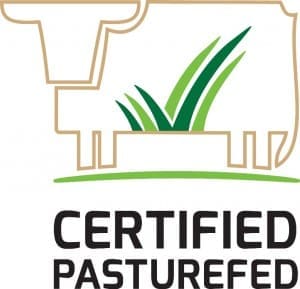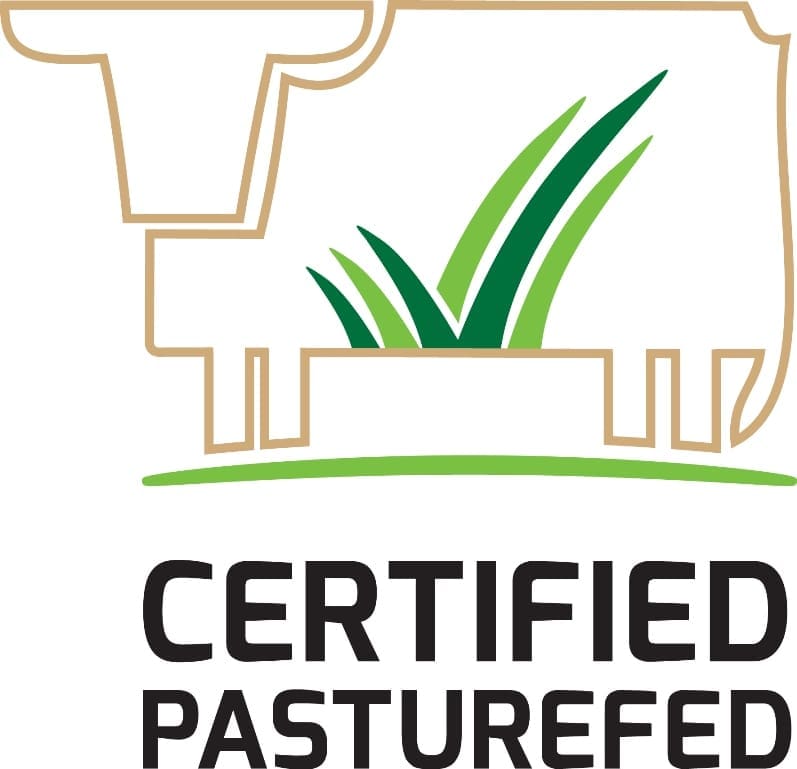 GROWTH in demand for grassfed beef carrying Pasturefed Cattle Assurance System integrity, coupled with a noticeable expansion in supply of PCAS-certified cattle, is delivering real momentum in the third-party audited supply program.
That trend was clearly evident in discussion during an informative PCAS webinar held last Thursday hosted by Beef Connect, a partnership between Beef Central and FutureBeef.
More than 350 beef producers across Australia registered to participate in the one-hour webinar, which also sparked an avalanche of questions to presenters.
Answers to those producer questions – many of which could not be handled during the webinar itself due to time constraints – are provided in a separate article on Beef Central this morning (click here to access).
One of the perhaps unexpected outcomes of the big push into selling PCAS-certified trim into export markets is an emerging premium for PCAS-eligible cows and other slaughter stock, which aren't eligible for MSA.
PCAS processor Teys Australia announced on Thursday that its price grids from October onwards will include 410c/kg for PCAS-MSA steer, but equally significantly, also a 10c/kg premium for all other (non MSA) cattle eligible under the PCAS program.
"We not only want producers' steers and heifers for the PCAS trade, but also their cows and bulls for that matter, that can be packed into certified pasturefed manufacturing meat or trim markets," Mr Teys said.
Teys packed its first PCAS cow-meat cartons for export a fortnight ago, and the company was looking for more manufacturing type beef, going forward.
"It's (the 10c/kg premium from October) an additional reward for those people who have undertaken the program, in not only offering a substantial premium for their PCAS/MSA cattle but also cull cows and other cattle," he said.
"We do think this cattle market is going to move upwards considerably by then, so producers committing PCAS cows will not be locked-in. Nobody will be disadvantaged in the PCAS system: if the market moves, the PCAS 10c cow premium will move with it."
Current Teys grids have PCAS-eligible steers and heifers at 420c/kg for August delivery, and 430c/kg for September.
"We currently have August fully booked, and September going well at this stage for bookings, on top of taking some extra cattle in July, beyond what our requirements at that stage were," Mr Teys said.
PCAS program coordinator Lisa Cotter told the webinar that a common producer inquiry she fielded was whether producers joining PCAS should certify only their young cattle, rather than the entire herd. But price signals like that announced during the webinar may make it well worthwhile to certify the entire herd, she said.
Audit process needs streamlining
The presentations and questions during the webinar opened up some important issues for discussion on PCAS operational matters.
One of these was in the need to streamline the audit process across PCAS and various other auditable on-farm programs.
Currently the cost involved in participation in PCAS is $200 (annual admin fee per PIC), plus annual on-farm third party audit (typically ranging from $500 to $800 plus travel, depending on location).
Interested producers were being 'thoroughly encouraged' to get together with neighbours to organise a series of local audits, to reduce costs, Ms Cotter said.
For those producers who carry both EU and PCAS accreditations, Geoff Teys said he "only hoped that there could be some coordination to allow audits for PCAS, EU, MSA or Livestock Production Assurance as well, if need be, to be carried out together."
"I think that's one of the most important things our industry should be trying to achieve, in this regulatory space, to save producers time and money in having to participate in different audits," he said.
"It has to be coordinated so that producers can 'batch up' their audit commitments, not having to go through the same process multiple times through the year."
Lisa Cotter said CCA was 'keenly aware' of the issue, and the need to save producers money, where possible, by reducing audit duplication.
"Obviously the EU program is run through the Department of Agriculture, and they set random audit schedules each year (30pc of EU producers are audited each year, on six weeks' notice).
"We're looking for ways that LPA, CattleCare, PCAS, BMPs (in Queensland), EU and MSA audits can be incorporated, to reduce downtime and lower cost, when they often overlap."
Another factor was that not all audit companies are accredited to service each function.
Geoff Teys said some of his PCAS suppliers were already getting their EU and PCAS audits done together, so the process had started.
"It's a no-brainer: it's what we should be striving for," he said.
Importance of third-party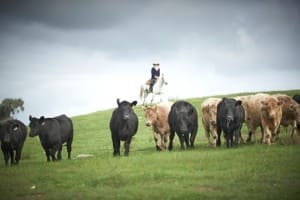 Another key message from the webinar was the distinction between a third-party audited pastured assurance system like PCAS, and 'self-administered' company programs.
Participants were told that in order to qualify for on-farm animal raising brand claim rules in the US export market, for example, third-party verification was essential for a product to be sold as grass/pasture-fed.
PCAS administrator Lisa Cotter said the program underpinned the market integrity of three fundamental functions:
Naturally-raised claims
Grassfed cattle, and for the program's optional modules,
'Never-ever' claims relating to HGP and/or antibiotic use.
Mr Teys said while it had taken a long time to get the PCAS certification process in place at the launch phase, his company was now delighted with the process, and how it was performing.
"It's the only third-party certified grassfed-only product on the market," he said. "We see a lot of other people trying to imitate it, but it is the only product that can verify, independently, that it is 100 percent grassfed. It already has a lot of integrity out in the marketplace, both within Australia and overseas, and we only see it gaining momentum from here."
As revealed earlier on Beef Central (click here to view) Woolworths recently launched a PCAS-backed pasturefed beef offer in all stores across Australia. In this case, Woolworths, through its supplier, Teys Australia, has elected to add-on the options of no HGP and no antibiotic. Indeed, all PCAS beef supply chains activated in Australia so far have elected to apply both 'optional extras.'
Where is the PCAS-certified product going?
While groups like Woolworths in Australia are taking increasing quantities of PCAS-certified beef, this is limited to a number of specific cuts and trim. The remainder of the natural fall from each carcase is going into a range of applications around the world, Mr Teys said.
"A lot of the export product is starting to head into the US. Some of it is in cuts form, others in trim, but the feedback we're getting from the domestic and export product has been outstanding: people who have tried it are raving about its performance," he said.
"The free-to-roam, natural, pasturefed, HGP and antibiotic-free status ticks a lot of boxes for consumers, and backed by MSA, they are still guaranteed of an excellent eating experience."
In his closing remarks, Mr Teys said he genuinely believed that the Australian beef industry generally had to distinguish its product better from other beef being produced around the world, and PCAS was part of that process.
"We are very mindful that producers have been through a very tough patch with prices of cattle, but we believe that these sort of programs are going to help the returns for producers out there. The more that these special markets that can be developed, and marketed to our customers around the world, the better."
"Australia naturally had the cleanest, greenest product in the world, and we should be putting certifications around that that allow us to legitimately make those claims, and extract big premiums in the marketplace.
"That's what PCAS is about, and we're now moving along the development path, with some great end-user and supplier partners now coming along the journey with us, building on it brick by brick."
"We're getting a lot of inquiry about it, and people are starting to understand how easy it is to get on board, and qualify for the premiums that are available."