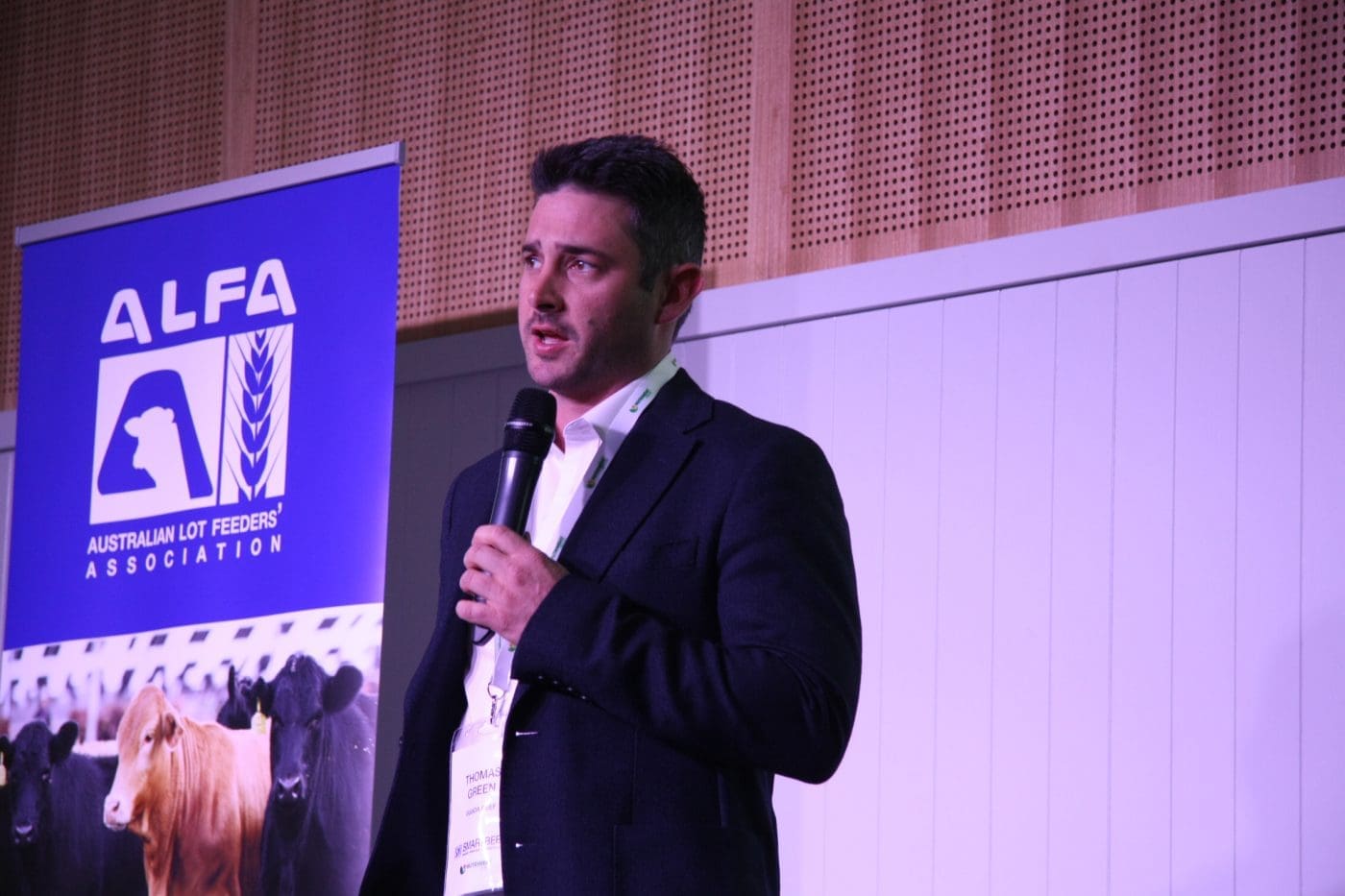 THE USE of bedding in feedlots is stacking up commercially for Iranda Beef in South Australia, and also in a research trial conducted by the University of New England (UNE), as a means of increasing weight gain and improving cattle and human welfare.
The commercial and research perspectives were shared in a session at the ALFA SmartBeef conference in Dalby earlier this month by Iranda feedlot manager Tom Green and UNE researcher Peter McGilchrist.
Iranda feedlot is located at Tintinara, in South Australia's Upper South-East, where the annual average rainfall is 450 millimetres and winter dominant.
Needed for heavier weights
Pen surface is crushed rock and sandy fines with very little clay, which Mr Green said it was hard-wearing, and a good surface in summer for the feedlot, which is licensed to hold 17,500 head.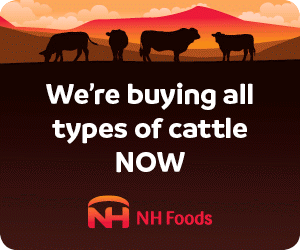 Traditionally, Iranda has short-fed cattle for the domestic market, but has phased in straw bedding in recent years with its move to medium and long-fed cattle.
"That's where bigger heavier animals are coming into contact with the surface, and it's hard on feet."
The Thomas Foods International-owned operation puts down straw bedding from mid-May to mid-September.
Over this winter, Iranda fed 16,000 cattle in 110 pens at a per-head cost of $22.64, including straw, and the labour and machinery used to spread and remove it.
Based on an average extra daily weight gain of 100 grams over 125 days, Mr Green said the bedding added 12.5 kilograms liveweight, or 6.81kg carcase-weight.
The upshot was an increase in carcase value of $42.24 and while return on investment was important to Iranda, he said the welfare gain for cattle and staff was also significant.
This has come largely from straw reducing the incidence of casting, when cattle experience difficulty in getting to their feet after laying down.
"If you've got staff, and 800kg steers (down), it's not good for staff, or cattle."
"If you can have happy cattle, it makes people feel better about what they do."
"We couldn't operate the way we do without some form of bedding."
The spent bedding is a source of organic matter which benefits sandy soils, and Mr Green said it was being used as a welcome addition to Iranda's cropping country.
Economics of straw
Iranda has been using 21 tonnes of straw per 40-metre x 50m pen per season to cover about 60 per cent of the pen's surface.
"You get a nice cushion for the hoof."
"We use 7t of straw per pen per application, and do three full clean-outs over winter."
Mr Green said Iranda had settled on the full clean-outs using 2.5 labour units and an excavator and articulated dumptruck as the best way of replacing bedding.
Bedding lasts six to eight weeks, and Iranda prefers wheaten straw over other straws for its strength of stalk.
Mr Green said straw costs could vary hugely, but averaged about $125/t delivered, and while the cattle will eat it for the first few days they are on it, he said they soon lose interest in it as a fodder source.
Increased weight gain
UNE Tullimba used three treatments over last winter: 54 kilograms of woodchips per square metre spread to a depth of 15 centimetres, and 108kg/m2 of woodchips spread to a depth of 30cm, as well as a control treatment with no woodchips.
Cattle were fed for 109 days, and pens were watered with 74 millimetres per month to simulate winter rainfall.
The trial showed a $5.59/head benefit for 15cm of chip, but a $12 loss for the 30cm treatment.
| | | | |
| --- | --- | --- | --- |
|   | Control | 15cm chip | 30cm chip |
| Chip cost/head | 0 | $33.75 | $67.50 |
| Cleaning cost/head | $4.38 | $6.97 | $12.70 |
| Feed cost/head | $706 | $737 | $717 |
| Carcase value/head | $1864 | $1938 | $1939 |
| Manure/pen | 10t@$12 | 17t@$9 | 26t@$6 |
| Manure revenue $/hd | $22 | $16 | $11 |
| Net benefit/head | NA | $5.59 | -$12.00 |
Table 1: UNE cost benefit analysis of woodchip as bedding at Tullimba Feedlot.
"If you talk to people in the industry, people using woodchips say long-fed cattle have higher feed intakes," Dr McGilchrist said.
The trial results showed that cattle on woodchips gained 2.44kg/day, 200g per day more than cattle in control pens.
"It's all about maintenance energy requirements."
On meat quality, Dr McGilchrist said the trial showed two dark cutters out of 300.
Dr McGilchrist weighed the adrenal glands of trial cattle, and found those from cattle on woodchips weighed less than those from control pens.
He said this indicated those on woodchips had reduced levels of chronic stress.
Woodchips cost $50/t landed, and were used at Tullimba as the most affordable bedding material able to be sourced in the drought conditions which started last year.
The UNE research project was funded by Meat and Livestock Australia, and included input from ALFA.