ARGUMENTS in favour of ethanol mandates currently being proposed in Queensland are flawed and unsubstantiated, a group of industry stakeholders opposed to the move argue.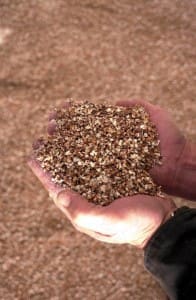 Gathered collectively under the 'Alliance Against Ethanol Mandates' flag, the group includes grainfed beef, dairy, pork chicken and egg industries – all heavy users of feedgrains – plus stock feed manufacturers, independent service stations, fuel distributors and the marine industry.
Alliance spokesman, ALFA president Don Mackay, said that the fuel security, environmental and regional development arguments generally touted in support of ethanol mandates were "spurious at best" with both major Queensland political parties seemingly willing to sacrifice consumers in order to secure political power by supporting the flawed policy.
"Ethanol mandates provide negligible fuel security benefits because currently ethanol can only be commercially produced from biomass feedstocks (such as sugar cane and sorghum) both of which are affected by Australia's variable climate.  As a result, such first generation ethanol technology can only replace up to 5pc of our transport fuel demand," Mr Mackay said.
"The Productivity Commission has authoritively dismissed the environmental benefits of biofuels, concluding that the current three ethanol plants in Australia achieve negligible life-cycle benefits over petrol with the tax payer cost of such abatement being significant – between $394-$511 for every tonne of CO2-e reduced," he said.
"The arguments surrounding regional development advantages of the ethanol mandates are also questionable.  The former Bureau of Resources and Energy Economics concluded that the jobs created by a Government assisted biofuel industry were difficult to justify (160-200 direct jobs at a cost of around $545-680,000 per job) with it being cheaper to pay each worker average weekly earnings to do nothing than to subsidise them to produce ethanol."
Despite hundreds of millions of dollars worth of state and federal Government assistance and protection towards the ethanol sector, it was clear that such policies had not only been ineffective, but that the ethanol sector could not survive without such Government support, Mr Mackay said.
He said this was demonstrated by the fact that:
There are only three ethanol producers in Australia
Ethanol comprises only 1 percent of the total road transport fuel mix
There is decreasing, not increasing, demand for the product; and
The taxpayer cost for such policies have been large while the benefits have been small and declining over time.
"History has demonstrated that such 'infant industry assistance' results in complacency, Government dependence and inefficiency," Mr Mackay said.
"The implementation of an ethanol mandate in Queensland will only perpetuate this trend.""No industry should have a Government-imposed demand for its product, particularly when consumers don't want the product, mandates increase food and fuel prices, the policy costs outweigh any purported benefit and the ethanol sector is uneconomic without such Government support."
"The Alliance asks the Qld Government to explain to the general public why it has undertaken no public consultation regarding its decision to proceed with a mandate given the fundamental issues with this flawed policy."
Beef Central has asked AgForce, which represents the interests of both graingrowers and beef cattle producers in Queensland, on it position on the ethanol mandate proposal. We are yet to receive a response.