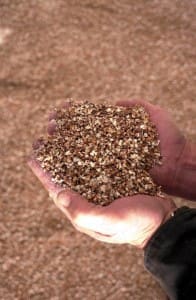 THE Australian Lot Feeders Association has applauded the Federal Government budget announcement that the fuel excise rebate for Australian ethanol producers will cease from July 1 next year.
ALFA president Don Mackay said the Ethanol Production Grants program, which effectively exempted ethanol producers from paying the 38.143c/litre fuel excise, was both unsuccessful and distortionary.
"In 2012/13, it provided an effective subsidy of $108 million to only three ethanol firms who manufacture a product that contributes only 1 percent to Australia's total transport fuel mix," Mr Mackay said.
A February 2014 report by the Bureau of Resources and Energy Economics determined that the costs of the Ethanol Production Grants program were large, while the benefits were limited and declining over time.
The report said that the tax-payer cost, per job created by the program, was between $540,000 and $680,000.
"One of the costs of the program (and similar Government policies overseas) is that the subsidy places inflationary pressure on the price of grain (and consequently food)," Mr Mackay said.
With Australia's ethanol sector still currently utilising first generation 'grain-based' distilling technology, the subsidy allowed ethanol producers to pay higher prices for grain, thereby distorting the grain market, he said.
"Grain users were accordingly forced to compete on a less-than-level playing field and pay higher prices for grain, particularly during tight supply conditions."
The budget detail says ethanol manufacturers will be forced to pay 2.5c/l from July 1, 2016, increasing by 2.5c/l each year over the following five years until it reaches 12.5c/l in July 2020.
July 2015 is when the ethanol grants program ceases, however July 2016 is when ethanol manufacturers have to start paying the fuel excise. In other words, there is a year where ethanol producers won't pay any fuel excise, nor receive any rebates. This means effectively, that the status quo will remain until 2016.
"While the 12.5c/l that accumulates between 2016 and 2020 represents 50pc of what ethanol producers should pay (based on Government policy relating to the energy content of the fuel), the announcement represents an important policy shift away from what is the largest subsidy provided to the sector," Mr Mackay said.
"History has demonstrated that 'infant industry assistance' results in complacency, Government dependence and inefficiency. The Australian ethanol industry has only replicated this trend," he said.
The US Government (long-considered the precedent that Australia should follow regarding Government biofuels policy) began removing its assistance and protection for its biofuels industry with the removal of tax credits and import tariffs in late 2011.
"The Treasurer has repeatedly stated that the age of entitlement is over. ALFA has lobbied extensively for the removal of the program and it is pleasing to see that it will now cease," Mr Mackay said.