IN the latest development in the series of dramatic events surrounding crisis-riddled global processor JBS, the Brazilian parent company has announced plans to sell its Five Rivers feedlot business in the US – the largest lotfeeding operation in the world.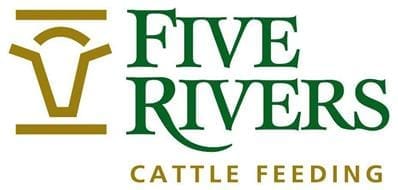 In a statement issued to the market tonight, JBS SA said a divestment program of "non-core and less strategic assets" had been presented by senior management to the company's board of directors for analysis.
The company's executive directors estimated that the divestment program would result in a capital injection of about R$6 billion (around A$2.5b) – additional to the R$1 billion (A$400m) already announced with the sale of JBS processing operations in Argentina, Paraguay and Uruguay to Minerva (see earlier report).
Assets involved in the latest divestment program included the sale of the Five Rivers Cattle Feeding assets and farms, the company's shareholding interest in European meat processor Moy Park, and its shareholding in Vigor Alimentos S.A, the sixth largest dairy company in Brazil.
The divestment program would reduce the company's net debt and, consequently, its financial leverage, strengthening JBS' financial structure, tonight's statement to the market said.
The sale of assets included in the divestment program was subject to the board of directors approval.
JBS Five Rivers is the world's largest cattle feeding business, with 11 US commercial feedyards in Colorado, Kansas, Oklahoma, Texas, Arizona and Idaho with a one-time capacity of around 980,000 head.
The business plays a critical assured-supply role with JBS's US beef processing operations.
The Five Rivers business dwarfs second-placed US cattle feeder, Cactus Feeders, which has operating capacity of 527,000 head in nine yards, according to US Cattle Buyers' Weekly's 2016 annual top 30 cattle feeders report.
In addition to the US locations, Five Rivers (on behalf of JBS Food Canada) manages a 75,000 head capacity feedyard in Brooks, Alberta, Canada.
JBS took control of Five Rivers in 2008, when it bought the business from Smithfield Foods and Continental Grain Company. Five Rivers was formed three years earlier, as part of a merger of six ContiBeef feedyards owned by Continental Grain Company and the four Smithfield Beef Group feedyards owned by Smithfield Foods, Inc.
JBS bought Moy Park, which is said to supply 25 percent of chicken consumed in western Europe, from Brazilian rival Marfrig two years ago for A$1.8 billion. Moy Park is one of Britain's top 10 food companies, with 13 processing and manufacturing units in Northern Ireland, England, France, the Netherlands and Ireland.
Just two weeks ago, JBS said its core US assets were not for sale.
Recently, another large US cattle feeder, Cargill Inc, announced its exit from the cattle feeding business, selling remaining feedyard assets to a large ethanol producer.
JBS Australia owns and operates five Australian feedlots, including Beef City near Toowoomba (26,500 head); Riverina, Yanco NSW (53,000 head); Prime City Griffith NSW (35,000 head); Caroona, via Quirindi, NSW (23,500 head); and Mungindi, NSW (12,000 head). Click here to see the JBS profile in Beef Central's Top 25 Lotfeeders report.
There is no suggestion in tonight's statement that Australian assets are being considered for sale.
Beef Central understands that one of the world's largest burger restaurant chains will meet later this week to consider its future supply relationship with JBS, following recent corruption disclosures.