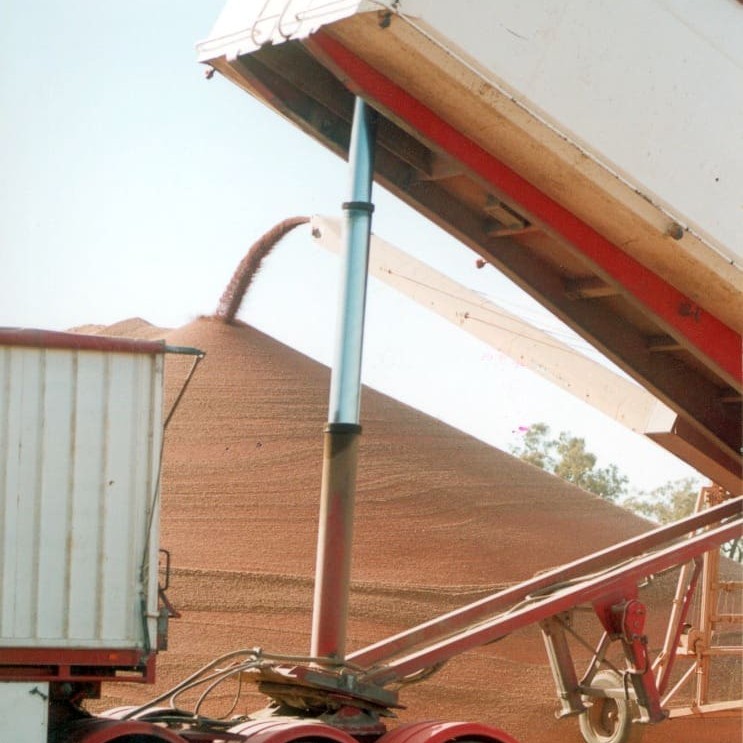 A hot start to the year has reduced the likely yield of summer crops like sorghum and boosted forecast demand for feed quality wheat as a substitute, thereby causing a jump in wheat prices.
National Australia Bank Agribusiness director of commodities, Tim Glass, says this creates a window of opportunity for growers interested in selling grain carried from harvest or hedging some of the coming winter crop.
"There's a sweet spot at $280 – $330 per tonne (port) where hedging is a real option for many growers, depending on their costs of production," he said.
"There's also been a rally in the domestic premium over the past few weeks for grain from the last harvest, which is creating some strong selling interest."
The likely impact of the hot summer on the sorghum crop, combined with last year's smaller barley crop in the north, meant feedgrain stocks are dwindling and heavy usage areas like the Darling Downs and the Goulburn Valley would be drawing grain out of New South Wales, Mr Glass said.
"This is expected to support prices over the next couple of weeks while northern hemisphere crops are still in 'freeze' and there's little information available about the likely harvest potential just yet."
He said the widespread rain and flooding across much of the east coast is unlikely to impact this price window.
"As the dormancy period in the northern hemisphere ends, there will be growing certainty about likely planting levels in Australia, and therefore markets are likely to become more volatile – both up and down."
Mr Glass said every grower would have different yields, costs and equity levels – all factors that would impact the price at which futures or cash prices were attractive.
"Knowing the true cost of production per hectare, including finance, is the first step for growers. Then it's important to establish a margin above this, that represents a return on investment that accounts for drought risk and other factors."
He urged growers to get professional advice when considering forward selling or other forms of hedging, as there are potential risks as well as rewards.
NAB Agribusiness managers can put customers in touch with Mr Glass and the rest of the bank's specialist agribusiness risk management team, many of whom live and work in regional areas.