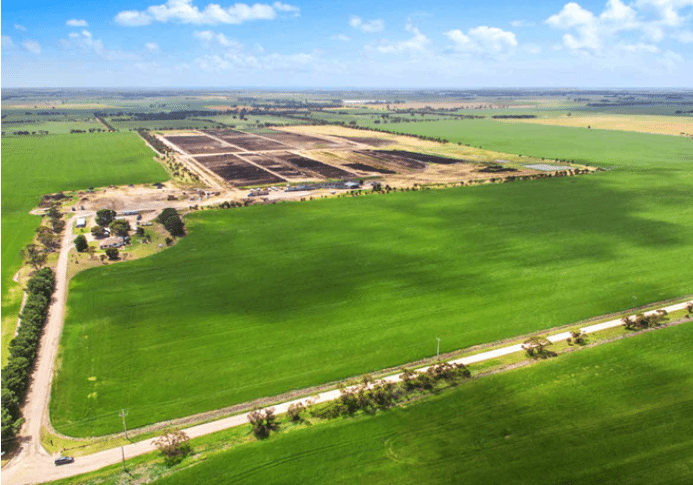 HARMONY Agriculture and Food Co has announced it has taken over operating control of a feedlot in Dimboola, Victoria.
Formerly known as "Gerang Gerung", the property is now named after its location, "Dimboola".
The company says the acquisition signifies the next step in its path to develop a strong value chain for international markets.
"Now that Harmony has acquired the asset, they will be working to improve infrastructure, stocking capacity and the reliability of cattle performance for their own business and potentially as a service to external customers," a statement from the company released today said.
"As in all Harmonyfacilities, infrastructure andsystems will focus on animal welfare,food safety, traceability and performance management."
Victoria and the east coast will now account for about 70 per cent of Harmony's supply and livestock production.
Harmony already has a major grazing and backgrounding property, Mount Fyans, near Mortlake, Victoria.
However, it is already sending a majority of its livestock for feeding to third-party feedlots and says it requires significantly more capacity to accommodate the growth in numbers.
"The acquisition of Dimboola is the next step in that process."
Executive Director Richard Pearce said the acqusition was not a move to eventually remove the need to work with third parties. Rather it was about coping with the growth in the company's existing business, he said.
Mr Pearce said the appointment of David Beca as Chief Operating Officer, also announced today, has enabled the company to expand its operational capabilities with confidence, which had to grow to match Harmony's internal capabilities.
David Beca appointment
New Chief Operating Officer David Beca comes to Harmony from the dairy industry, bringing executive and industry experience in building businesses and working in the agriculture sector from within Australia and internationally, including professional stints in London, South America and Africa.
Mr Beca will be responsible for the operational management of Harmony's Australia-based operations, including livestock buying, farm management (both backgrounding and finishing livestock on pasture), feedlot management, and delivery of livestock to market.
Harmony has invested in an asset base across Australia and Executive Director Richard Pearce said Harmony's asset base would require operating to a 'market pull' model, not a 'supply push' approach, and Mr Beca had been appointed to take control of that process, which would involve gathering high-quality data and then utilising the information to empower management.
Mr Pearce said Mr Beca will be "the fifth leg" of the executive team and the first appointment at this level, outside of the original founding team.
"David is a highly experienced executive," Pearce said. "Beyond his direct operational capabilities, he brings a mature and experienced head into our senior executive team to complement the founding group."
Source: Harmony Agriculture and Food Co