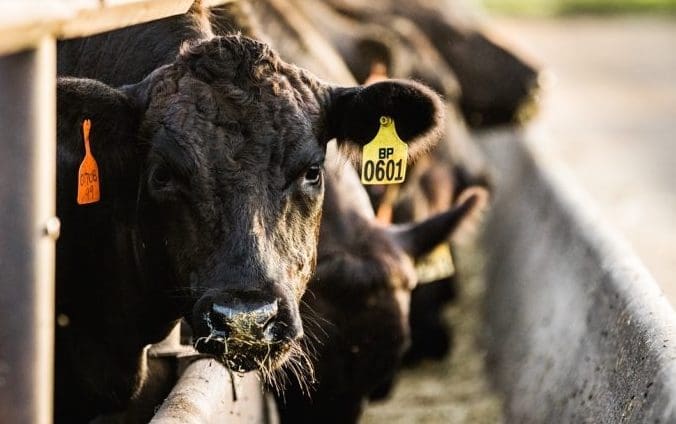 AUSTRALIA'S grainfed beef sector is expected to have another strong year in 2022 after last year making up 50 percent of the country's production for the first time ever.
Meat & Livestock Australia today released its 2022 Cattle Industry Projections – forecasting Australia's herd to grow by 4pc this year. While a large part of the herd growth is expected to be in the grassfed sector, numbers of cattle on feed are expected to stay high.
"The feedlot sector provided continuity of supply in 2021. For the first time ever, 50pc of Australian beef was grainfed," the report said.
"Furthermore, 50pc of domestically consumed beef was from lot fed cattle, as domestic consumers develop a taste for grainfed product.
"This trend was driven by both supply and demand, with lot fed cattle comprising a large proportion of cattle being slaughtered and domestic consumers having more discretionary funds to purchase premium grainfed products."
Along with cattle on feed making up a larger proportion Australian production, the amount of time cattle are spending in feedlots is also increasing. Last year, Wagyu made up about 15pc of grainfed cattle slaughtered.
"The high cost of purchasing cattle was offset by the abundance and relative price of grain. The cost of cattle also contributed to a structural trend which saw cattle feed for longer periods and to heavier weights," the report said.
MLA is predicting this trend to continue this year, with an increasing reliance on feedlots and similar market conditions to last year.
"Going into 2022, the feedlot sector will continue to be a prominent component of the Australian beef industry. This has been demonstrated with feedlot capacity remaining at record levels of 1.4 million head," the report said.
"There will be more grassfed cattle turned off in 2022 as the herd rebuild matures and pastures become abundant. This will see the proportion of grainfed beef produced fall, however there won't be a significant fall in the absolute number of grainfed turn-off."
While prices are expected to main high as restocker activity continues in New South Wales and parts of Queensland – the report is predicting a fall in the second half of the year.
"MLA has surveyed six industry analysts for their price forecasts through until the end of the 2022 financial year. The analysts expect the EYCI to hit 998c/kg on 30 June 2022, as demand falls and supply increases," the report said.
"The second half of 2022 is forecast to deliver a significant increase in supply as young cattle reach processor weights.
"Naturally, more supply will place downward pressure on the market, although in the short term this is not expected."