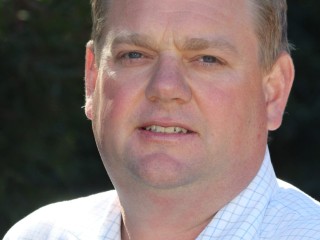 The bulk of the sorghum harvest on the Darling Downs is 90pc done for now, barring a few later planted crops, while Liverpool plains is about 40pc completed, and the Central Queensland harvest is due to start next month.
Sorghum sales have slowed now as the pressure of storage space has eased. The sorghum stocks currently being held on farm could stay there for a couple of months as growers wait for either the slim chance of a market spike, or the new financial year before making new sales.
Sorghum consumptive buying has been slow, and while a few consumers have moved their ration to include more sorghum, the bulk of the feed interest is still centered on wheat. Wheat demand remains predominately hand to mouth while there is the opinion that there is plenty of old crop wheat stock around.
The world seems flush with wheat stocks, and this coupled with the recent kind weather for the Northern Hemisphere crops, emerging from their winter dormancy, has seen off shore markets ease somewhat.
Domestically growers are now starting the preparation for new crop plantings.
The relatively low new crop wheat prices are not helping the argument for similar wheat acres to last year. The gross margins are currently stacking up in favour of chickpeas and canola to be planted so we expect a shift in acres that way. Some new high yielding barley varieties are also getting some consideration too.
Around the markets and the values for delivered Downs sorghum are treading water at the $175. Wheat into the Downs feedlots has edged a little higher to trade around $200 for April May. Barley trade remains sporadic but $195 would be the estimated value. Cotton seed is trading at $150 ex Moree gin or $213 delivered Brisbane.
Moving south and the Liverpool Plains wheat market is around $190 and delivered Newcastle at $215. The NSW Riverina values range from $170 to $175 for feed wheat delivered feedlot. Down to Victoria and the delivered Melbourne values feel a tad stronger at $215 to $218.
Prices quoted in this column are of an indicative nature only to illustrate trends and do not represent a definitive buy or sell price at a given point in time. For specific prices for your region contact the author at luke@robinsongrain.com.au or (07) 4659 0755 or twitter @lukergtgrain
See Beef Central tomorrow for our fortnightly feedlot breakeven analysis