Locking-in forward charters for its livestock carriers in the final six months of last year paid off for Wellard, allowing the WA-based live export vessel chartering company to register an AUD $695,023 profit for the period.
The first-half 2021-2022 profit compares to a loss of AUD$2.22 million recorded for the prior corresponding period, and comes amid one of the toughest trading environments for live export related businesses in memory.
Australian live cattle exports were 27 percent lower in the final six months of last year compared to the same period a year earlier.
The drop in volume has meant many ships have been left at anchor unutilised, which in turn has placed considerable pressure on livestock vessel freight rates.
Rising Very Low Sulphur Fuel Oil ("VLSFO") prices have also added further negative pressure on the profit/loss positions of ship owners and charterers.
Wellard attributed the positive result to "excellent vessel availability and utilisation", aided by a decision in the latter stages of the 2020-21 financial year to lock in a series of forward-dated charters "well into" the first half of the 2021-22 financial year.
That decision "shielded the company from the very competitive commercial environment", it said in a statement to the ASX today.
The impact of rising fuel costs was still evident on the bottom line. Bunkers (ship fuel) is Wellard's largest cost. Over the past two financial years VLSFO prices at the regular refuelling port of Singapore have risen from approximately AUD $444/tonne to AUD $1000/tonne.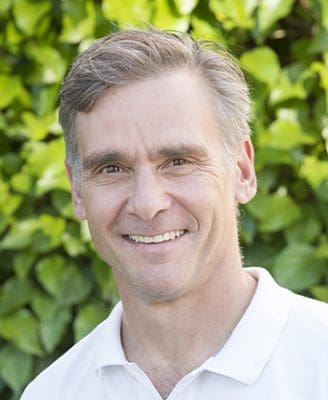 Wellard "was pleased to be able to post a profit during some of the toughest trading conditions the live export industry has experienced", executive chairman John Klepec (right) said.
Low live export volumes and high cattle prices are likely to continue throughout 2022, according to MLA projections released earlier this month, prior to a  modest forecast increase of 11 percent in volumes in 2023.
High bunker prices and the continuation of COVID-19 related costs are also continuing to pressure the profitability of live export related businesses.
Whether Wellard can continue the positive result through to the second half of 2021-22 is likely to come down to how successful it is in maintaining high utilisation rates throughout the current January to June 2022 period.
While good vessel utilisation helped the company to achieve a profitable result in the first half, Mr Klepec noted that vessel utilisation "did start to taper late in the reporting period".
"Charter rates for small to medium livestock vessel charters are under pressure as ship owners compete for a smaller number of available charters," he said.
The statement noted that Wellard expects the larger M/V Ocean Drove to be fully utilised in the second half, whereas Wellard's medium-sized vessels, the M/V Ocean Swagman and M/V Ocean Ute, are currently at anchor and not expected to be fully utilised again until April, when export cattle volumes are expected to return.
Mr Klepec said there was stronger demand for large livestock vessels due to the economies of scale they provide exporters and importers, and the company was closely monitoring activity in the South America to Middle East/North Africa route, which was "showing increased activity".
Traditional Australian customers seeking cattle from elsewhere
With feeder steers now priced at over $5/kg ex-Darwin, due to scarcity of cattle, Mr Klepec said Wellard was now receiving increased inquiry from customers of Australian cattle for cattle from South America, which are currently available at "considerably cheaper prices" compared to high-priced Australian cattle.
This type of trade favoured the use of larger vessels which provide greater efficiencies on long-haul voyages, he said.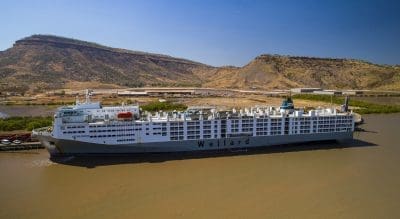 "As these are ultra-long-haul voyages, they also have the added advantage of removing a vessel out of the Australian market for two months per completed voyage, thereby improving the supply/demand dynamics in this market.
"Wellard's vessel monitoring indicates an increase in trading activity between South America and Middle East/North Africa.
"The costs to relocate a vessel to this route are considerable, so although Wellard has no immediate intentions of relocating a vessel to those routes, sustained demand would help to remove the oversupply of livestock shipping capacity that existed in CY21."
Mr Klepec said the receipt by Wellard of an AUD $16.6 million arbitration award in January would provide an important buffer to help the company navigate current trading conditions.
Wellard used the statement to outline its own view that live cattle export activity will rebound at a higher level in 2023 than the 11 percent increase predicted by MLA in its recent February projections statement.
"Wellard concurs with the CY22 MLA outlook however expects the rebound will be higher than MLA is forecasting in CY2023.
"The breeder cattle market to Northern Asia for CY22 is expected to remain robust at similar levels to the previous two years of CY20 and CY21 albeit with a change in the mix of sourcing and remain a very high proportion of Wellard's ship chartering activities in CY22."