Trade talks continue with Vietnam over prawn issue
High-level talks to prevent possible trade repercussions for Australia's cattle export industry to Vietnam in response to Australia's suspension of Vietnamese prawn imports continue, the NTCA conference in Darwin was told last Friday.
Vietnam is Australia's second largest export market for live cattle, taking 156,193 head in the 12 months to February this year.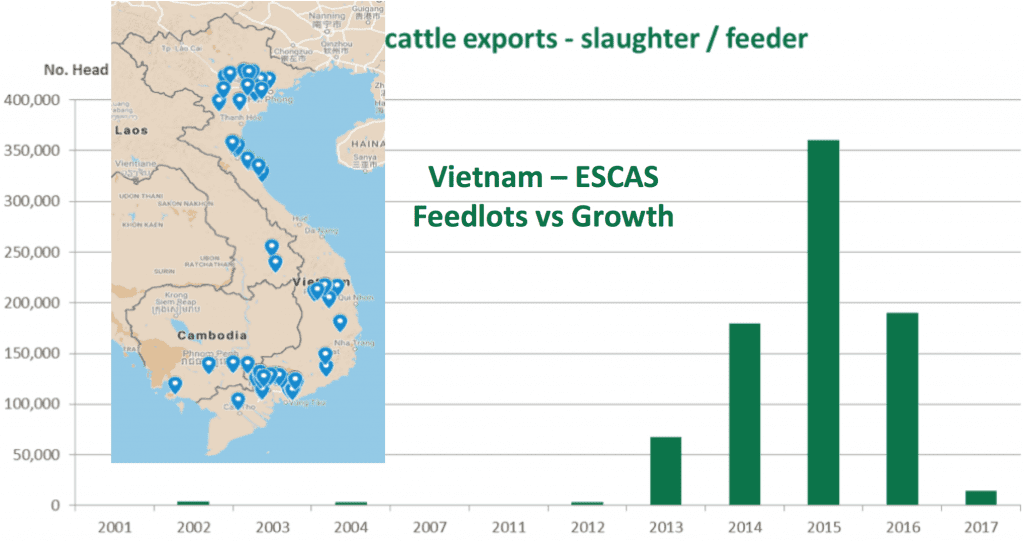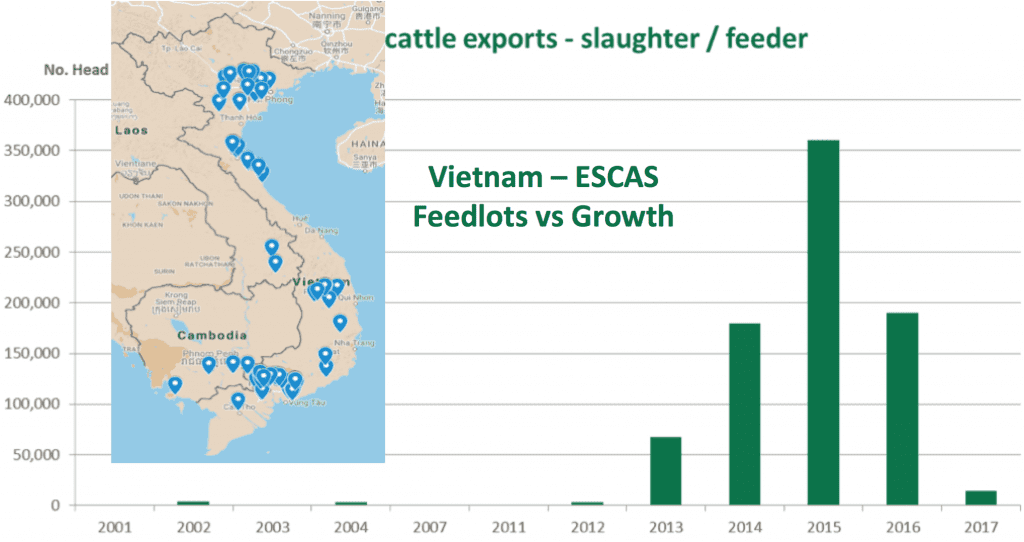 A six-month suspension on imported uncooked prawns announced by Federal Agriculture Minister Barnaby Joyce in January, following an outbreak of white spot disease in Queensland, has angered Vietnam and sparked talk for several weeks of possibly retaliatory trade action.
The Vietnamese Government has publicly accused Australia of "causing serious damage" to its prawn farmers and exporters, saying the sudden suspension has pushed some Vietnamese exporters to the brink of bankruptcy.
Vietnam's deputy minister of Industry and Trade, Trần Quốc Khánh, told local media that the Australian Government should continue importing prawns from Vietnam until there is proof that imported prawns were the source of the outbreak.
He said the suspension is not in line with common practices and goes against "the spirit of nurturing and enhancing the existing good trade relationship between Vietnam and Australia".
"The temporary ban on uncooked prawns was issued by the Australian Government without giving sufficient time, by advance warning, for Vietnamese prawn exporters to take needed actions to avoid such large economic losses," he said.
Vietnam says the ban may be in breach of a World Trade Organisation agreement on how governments should apply food safety measures to traded products.
Australian authorities are still investigating how white spot disease spread to Australia. Prawn farmers have blamed Asian imports.
Australia's Department of Agriculture has defended its ban on imported prawns, saying it was necessary to protect the nation's aquaculture industry.
This dispute follows a 2015 move by Vietnam to ban importation of 28 fruit products from Australia following a disagreement over Mediterranean fruit fly.
MLA South East Asian region manager Andrew Simpson told the NTCA conference that a lot of work is occurring behind the scenes at industry at Government level to try to avoid a potential tit-for-tat trade war.
"The white spot is a real and present danger to our trade," he said.
"Vietnam is sensitively looking at this.
"Believe me there is a lot of work in the market access space at the embassy level to try and ensure that doesn't become a trade war."
He said the Australian Government is reviewing biosecurity around prawn imports and the results of that process, expected in June or July, could have a bearing on how the current issue plays out.
The Australian Government has previously stated that the suspension complies with the provisions of WTO agreements that allow a member to temporarily suspend imports in certain circumstances.
However the decision to suspend prawn imports will not be in place longer than is necessary to ensure the protection of the domestic, a Department of Agriculture statement to media said.
"The department recognises that this suspension will have flow-on effects to Australian consumers and international exporters, including Vietnam. The decision is not one that has been taken lightly."