THEY are the rarely seen faces of Australia's cattle export industry but, without their work, the billion dollar industry could not operate.
Throughout the COVID-19 pandemic a team of 35 staff members has been working in complete lockdown in Bali to ensure full traceability and animal welfare standards are maintained for Australian cattle exported to key supply chains.
Global Compliance, established by Australian Brian Scott eight years ago, developed and operates the Big Brother Next Edition (BBNE) livesock tracking and monitoring system which is fully operational in Vietnam.
Through the Coronavirus pandemic the BBNE System has been performing to full functionality in a hands free way, with cattle moving through supply chains with minimal human intervention.
Throughout the pandemic CEO Brian Scott has stayed in Bali with his team where 35 staff are working in a complete "no one in, no one out" lockdown.
"We have been in lockdown now for eight weeks and we're unsure when the lockdown will end," he told Beef Central this week.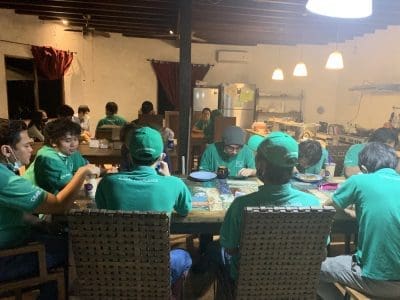 "The lockdown has been implemented by our Global Compliance management team to ensure the safety and wellbeing of our staff, our clients and their clients.
"We are now midway through Ramadan in Indonesia and the staff are unable to return home as per normal for Idul Fitri and Lebaran.
"Their commitment to their roles in monitoring and observing cattle moving through the supply chain and updating the software and interface of the system continues to be significant for the live cattle trade."
The Global Compliance control room has evolved to provide a 24/7 auditing platform that provides an effective tool for third-party auditors to observe the movement of livestock through the supply chain.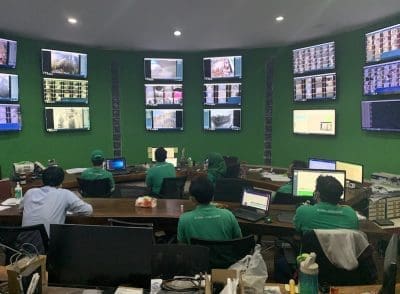 Its monitoring and surveillance includes tracking infrastructure compliance with ESCAS and improved animal welfare outcomes.
Mr Scott said Global Compliance is continuing to add more cameras in livestock facilities, expanding its already comprehensive supply chain capture.
In addition to the staff operating in its control room in Bali, Global Compliance also has 14 staff on the ground in northern, central and southern Vietnam.
"During this pandemic Global Compliance Vietnam staff have been able to work within Vietnam's country restrictions and not only address all of the ongoing physical maintenance on the system, but to also install new systems for existing and new clients who have engaged Global Compliance as the control and traceability service provider."
Much of the data captured by Global Compliance is delivered to the interface of  theCollective Standards Animal Welfare Group (CSAW), a group made up of Australian exporters Frontier International, International Livestock Exports, North Australia Cattle Company, South East Asia Livestock Services and the recently established Australian Cattle Enterprises.
CSAW provides a transparent dashboard that allows exporters to address and resolve issues in a timely manner as a collective group, part of which involves the sharing of information and data to produce outcomes not previously achieved.
Mr Scott described the CSAW system as a significant advance in ensuring the control of animal welfare.
"CSAW was developed with the clear goal of enhancing standards and to provide full accountability along with transparency, he said.
"What we now see two years on from when the interface commenced is greater transparency and oversight of livestock in the supply chains, the ability to immediately address animal health and welfare risks within the supply chain, better allocation of shared resources to ensure best practice in animal health and welfare and improved supply chain regulatory performance.
"All positive outcomes for our trade."
The commitment shown by members of the Global Compliance team to operate through the pandemic and an important religious period when they would normally be at home with friends and family has been one of the critical factors that has allowed the trade to continue operating throughout the crisis.
"Producers can rely on the fact that the Global Compliance BBNE System and staff are on the ground to ensure compliance with ESCAS and the 6-point animal welfare plan," Mr Scott said.
"There as always will be issues that need to be managed through and Global Compliance is the ongoing role it plays in keeping the trade alive and ensuring world class outcomes in respect of animal welfare which underpins the Australian live cattle trade."