Australian cattle export volumes in January fell to the lowest monthly total totalled in more a decade, with just 24,347 shipped to all markets.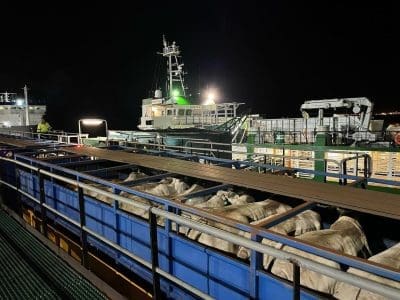 The last time a smaller monthly volume of cattle was shipped from Australia according to Beef Central's records was March 2012, when 21,333 cattle were exported.
Shipments to Indonesia in January totalled 8336 cattle, the lowest monthly number to that market since September 2016. Of the shipments to Indonesia, 5161 head were shipped from Darwin and 3175 from Fremantle.
Australian exporters also shipped 7589 slaughter and breeder cattle to Vietnam for the month, all from Fremantle. That was 40pc below the five year average to Vietnam.
The lack of trade volumes reflects subdued trading conditions in Indonesia where a third wave of FMD infections are sweeping across the major island of Java, and lower priced product, including frozen Indian buffalo meat, remains readily available.
Conditions are also similarly restrained in Vietnam where even at the recent lower prices of Australian cattle, demand remains limited.
However, there are expectations that lower prices for Australian cattle and increasing cattle available to market heading into the dry season that activity will pick up leading up to and into March, both for Darwin and Townsville shipping.
A busy month for Fremantle, which saw a total of 18,786 cattle exported for the month, 30pc above the five year average for January, included exports of 5400 to Israel, 2254 to the Philippines, 195 to Jordan, 123 to the United Arab Emirates and 50 to Kuwait.