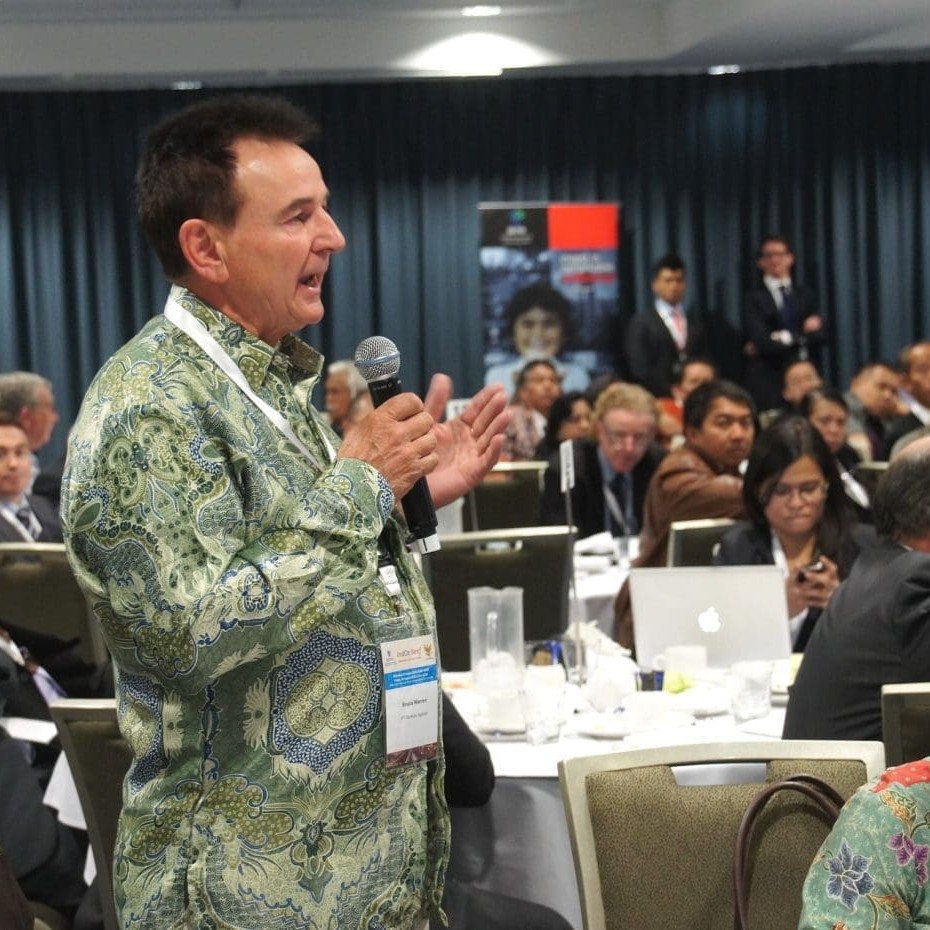 MANAGING expectations about the fertility performance of Australian breeding heifers exported under a breeder protocol to Indonesia came into focus during yesterday's IndOz Beef investment and trade forum held in Brisbane.
The forum, convened by Indonesia's BKPM Investment Coordinating Board (effectively Indonesia's version of AusTrade) attracted a wide range of high-level live export, meat processing, production and support sector stakeholders from across Australia and Indonesia.
Indonesia's director general of animal husbandry, Syukur Iwantoro, said many breeding heifers imported in earlier consignments some years ago had proven to be 'unproductive', and he asked why had Australia had sent poor-performing breeding cattle to Indonesia.
Any continuation could jeopardise any future trade in breeding animals, he suggested.
Meat & Livestock Australia managing director Scott Hansen told the meeting that there were still enormous gains to be made both in Australia and Indonesia from genetic selection for fertility in northern cattle.
"A strong feature of our research priorities is based around building higher reproductive performance in composite and Brahman cattle in northern Australia," Mr Hansen said.
Santori's Bruce Warren provided some further background to the fertility challenge in Indonesia.
Santori is a large vertically-integrated Indonesian cattle importer, lotfeeder, 'breedlotter', processor and wholesaler.
"Under the conditions commonly seen in parts of northern Australia, the Brahman heifer is always difficult to get in calf," he told the forum.
"She has the unique ability, if conditions and nutrition are poor, to temporarily shut-down her breeding ability to survive. In the NT, some farmers claim to get 70 percent calving rates in their herds, but when the rate of reconception is put under closer scrutiny, research shows the actual calving rate in the region is often more like 50pc. And to get that, those cattle are supplemented during dry times of year," he said.
"When that animal goes to Indonesia, they have to put up with the additional challenge of high humidity and acclimatisation. If the nutrition in Indonesia is not adequate, the female will not cycle and get in calf."
Mr Warren said this was an area that needed a lot more input from Australia – in helping provide guidance about what can be done to improve rates of fertility in Indonesia by better understanding the need for nutrition and management.
"In Indonesia's native cattle like Bantang, calving rates are more like 30pc. The biggest problem in Indonesia is getting cattle to re-cycle, because of humidity and nutritional challenges," he said.
"I don't believe any Australian would have sent breeding cattle to Indonesia that were of inferior quality, or unfit for breeding purposes. It is simply the climatic transition, the humidity, and the nutritional circumstances they are placed under that is causing the problem."
"As we have seen in Santori's own breedlot in Indonesia, and the same in the NT, the big challenge is to get the heifer that has had her first calf pregnant again. I daresay there would be northern Australian cattlemen at this meeting who would say two calves every three years is doing really well."
"That's the issue, and where we are falling down is in not effectively communicating these messages. This is a constant problem for NT cattle farmers, and when the cattle are transported to Indonesia, it becomes an even bigger problem. We need to be there, side-by-side, helping understand the problem and finding solutions," Mr Warren said.
Research project provides valuable guidance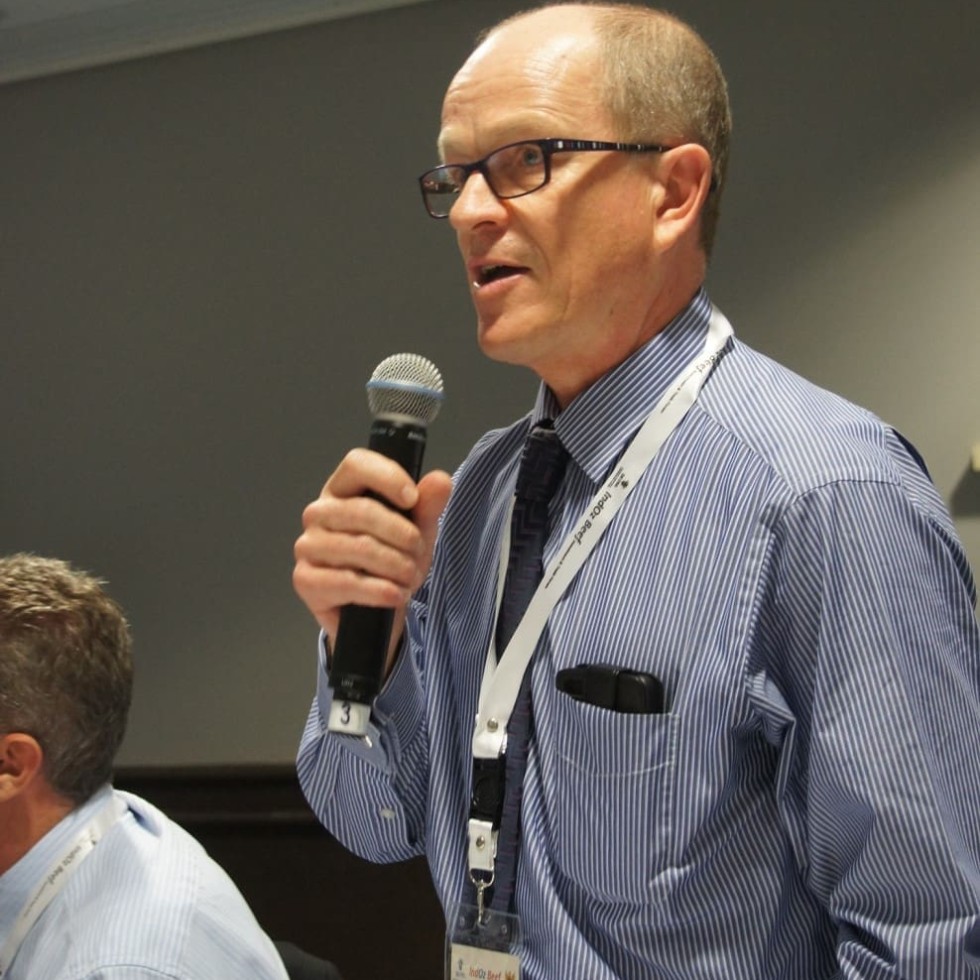 Also commenting on the fertility performance challenge in imported breeding heifers in Indonesia was Peter Horne, from the Australian Centre for International Agricultural Research.
About two years ago Indonesia requested support from Australia on exactly these issues, Mr Horne said.
With funding from MLA, DAFF and other Australian government departments, a study has been going on, with collaboration from Indonesian research bodies, in Sumatra and East Java to determine whether Australian Brahman cross cattle can be effective and efficient reproductive animals in the Indonesian context.
The results after three years had shown that they can, but there are three key issues that need to be addressed:
Nutrition is really the biggest challenge. The breeding animals need good energy intake in order to maintain reproductive ability. This has been the major constraint in those villages where breeding cattle have been consigned, but where it has been overcome, the Brahman breeding cattle had been quite productive.
Oestrus detection has proven to be quite difficult in the Indonesian context, because many of the animals are mated via AI in the villages
Post-partum anoestrus as a result of long lactation can also be a problem.
"It has been shown that farmers in Indonesia will readily adopt early weaning management of calves, so that post-partum anoestrus factor seems to be quite easily resolved," Mr Horne said.
"If the two other issues – nutrition and oestrus detection in villages – can be managed, it has been demonstrated that these females can perform quite well, reproductively, in Indonesian conditions."
The research was on-going, and would continue to provide valuable guidance, he said.
Despite Indonesia's desire to greatly expand its own cattle breeding capacity, it suspended breeder cattle imports last year over a perceived lack of pedigree information in Australian exports. The trade is yet to resume.