Since the official confirmation of Lumpy Skin Disease (LSD) in central Sumatra in March 2022, the spread of the disease had been tightly restricted to the northern half of Sumatra until it was confirmed near Semarang in Central Java in September.
In an earlier article I speculated that the reason for the failure of the disease to spread south and east out from central Sumatera was due to the monsoonal wind direction (See Beef Central article in July).
LSD has now been confirmed in East Java near the city of Blitar with many other unofficial reports across a broad area from Southern Sumatra (Bandar Lampung) to West Java (Jakarta area) and other parts of East Java including near the city of Malang, capital of Java's main dairy district.

The number 17 in the yellow circle above is the official data on the number of LSD cases near Semarang in Central Java. The new confirmations are in Blitar located between Malang and Kendari. Note Darwin in the bottom right of the map.
Given the wind direction during this current Northeast monsoon it seems likely that this insect borne disease is likely to continue to spread in a southerly and easterly direction towards Timor and subsequently northern Australia.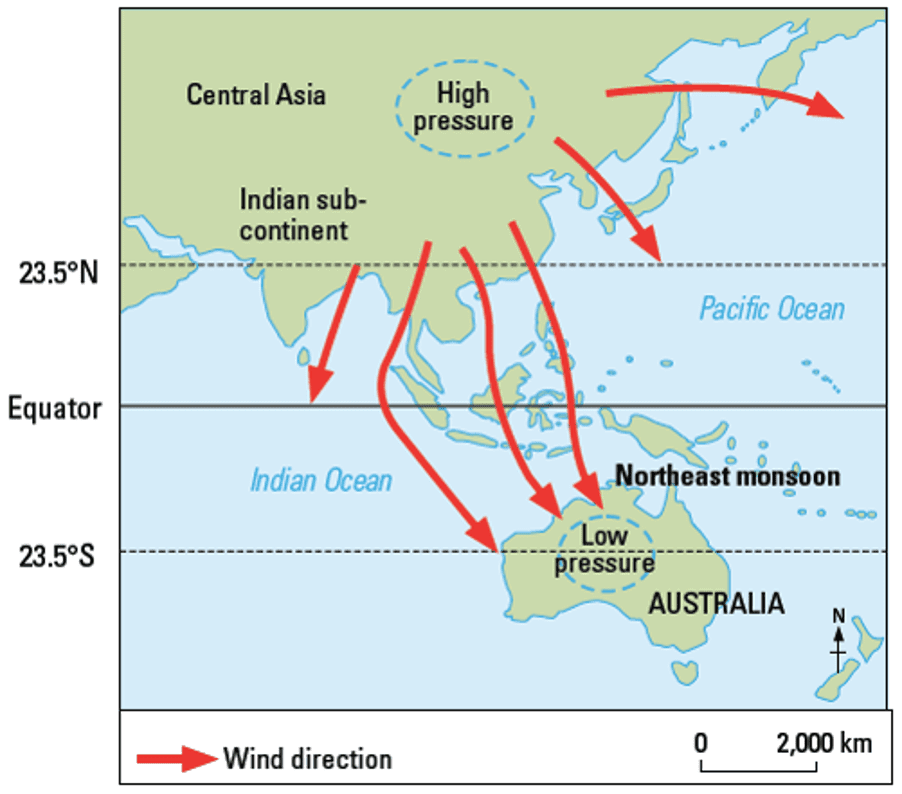 Map showing wind direction for the Northeastern Monsoon: October to May
There is very little hard data on the real progress of LSD as the government has been so busy dealing with the Foot and Mouth disease (FMD) outbreak that LSD has quite rightly been a secondary concern. In addition, the Indonesian government has a policy of not publicising these disease outbreaks so even when disease information is collected it may not be made available to the public.
This reluctance to provide open access to information relating to the progress of LSD makes attempts to predict its future movements very difficult. In addition to these policy matters, the disease itself also appears to be behaving in unexpected ways.
For instance, when individual animals are infected, other animals in the same group often remain clinically unaffected. Despite the fact that insect numbers during an equatorial, Indonesian monsoon season are astronomical, the disease does not appear to spread as quickly as you would expect if the transmission was a simple matter of biting insects moving on from one animal to others in the group or nearby.
There is so much we don't know about LSD. Since the origin of the disease in Africa and its spread through the Middle East, Turkey, Central Asia, Russia, China then down through Southeast Asia, LSD has never infected a country that is a major exporter of beef. As a result the disease has been managed through the use of a relatively effective live vaccine. Very little research appears to have been conducted in these locations to assist in understanding how this disease is spread. Also all these countries have cattle and buffalo populations that are under close individual management.  Earlier in the year I had imagined the LSD virus moving in an epidemic wave of insects infecting large numbers of cattle in its path. Instead, what we are seeing at the moment is low rates of random and unpredictable spread resulting in small numbers of infected animals separated by large distances.
If the disease reaches Australia this will be the first time that it has infected a major beef exporter where a large proportion of the herd is managed in remote areas where individual animal care is not generally available.  For all the countries infected between Africa and Indonesia, the disease is only a minor to moderate threat to their domestic beef industries. The threat to Australia is totally different.
The introduction of FMD would be a catastrophic event causing massive and immediate animal welfare and commercial losses which could subsequently be halted by intensive biosecurity measures which would almost certainly lead to eradication in 1 or 2 years. By contrast, LSD will be a long-term, chronic problem where losses are moderate by comparison to FMD but ongoing with little hope of eradication. Vaccination programs in northern Australia are invariably incomplete. The total losses from LSD over many decades may well match the one-off cost of an FMD incursion and eradication.
The two photos below show animals severely affected by LSD. The cow is from India and the calf is in the UK. In these locations their chances of survival with general care would be high. Put these two animals in a pastoral northern Australian wet season and I expect their chances of seeing the next dry season would be close to zero. Even if there are only a small percentage of animals infected in northern Australia, the cumulative cost of the losses over time will be huge. Reduced conception rates, abortions, fever, reduced appetite and growth rates, reduced milk yield, secondary infections of the skin and respiratory tract. Reduce serving capacity by affected bulls. Even if there are only 5 percent of animals in northern Australia affected, the impact of these losses spread over the entire domestic herd for decades would be enormous. Then add the additional costs of vaccinations and other management attempts to address the problems such as increasing resources for fly control. Don't forget this disease had a major impact on the dairy industry in the cold climate of northern China so the impact in Australia would be seen from Darwin to the bottom of Tasmania with no areas escaping infection.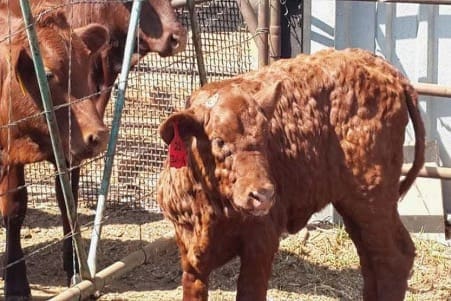 This little calf would be unlikely to be able to keep up with its mother during a northern wet season. If its mother was also infected then the outcome is a certainty.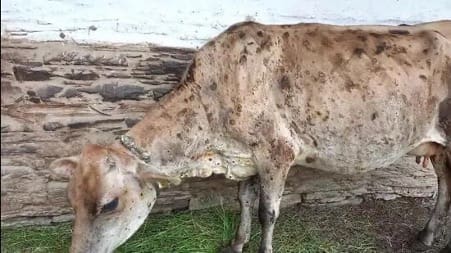 If this Indian cow was exposed to a northern Australian wet season I shudder to think what buffalo flies would do to those skin lesions.
Australian government experts have estimated that there is a 28 percent likelihood of an outbreak of LSD in the next five years.
I don't have the same information that they have but if the insects carrying the virus can't manage to fly from Timor to Darwin then we just have to wait until they work their way around the islands to the east then pass through New Guinea then complete the short flight across the Torres Strait.
If I was a betting man, I would be prepared to wager that LSD has a 100 percent chance of reaching Australia during the next five years.