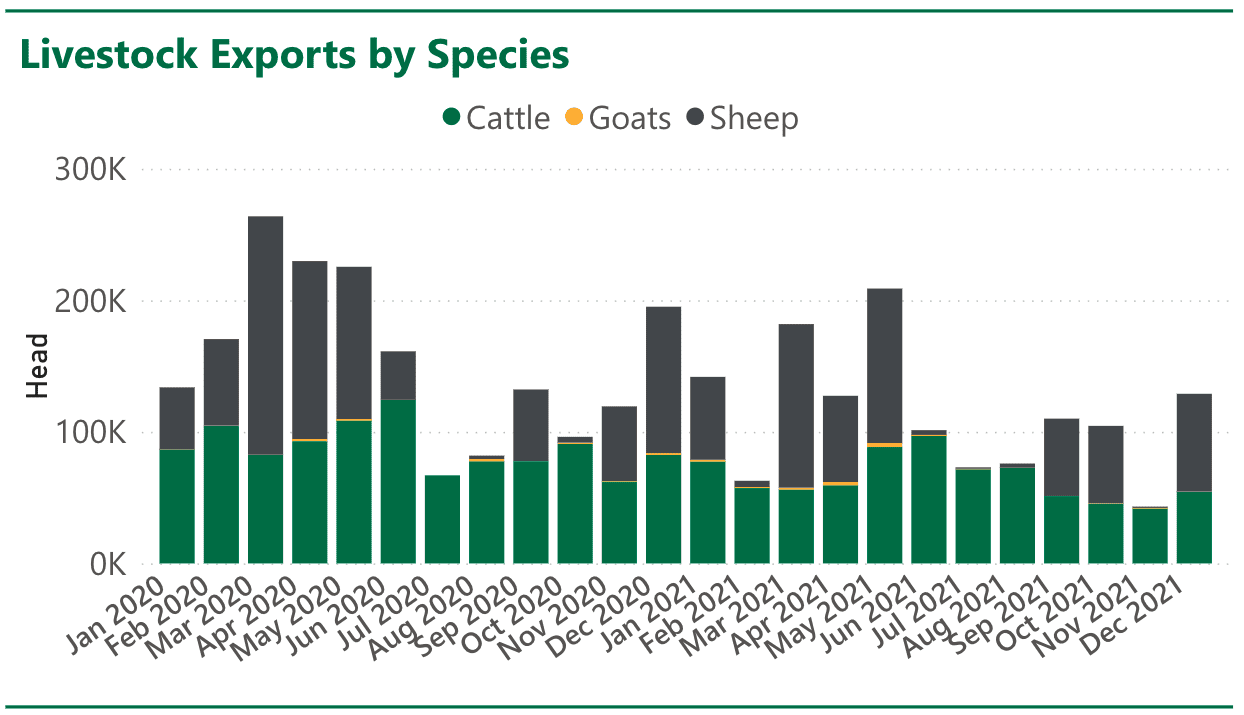 Live exporters are expected to continue to face tough competition for cattle from restockers, processors and lot feeders in 2022.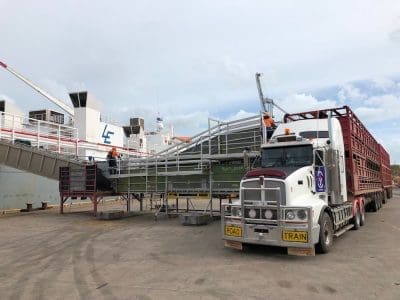 But after successive years of difficult trading conditions there are also signs of more positive times emerging for the trade in the next 12 to 18 months, Meat & Livestock Australia's February 2022 cattle projections outlook statement released today suggests.
2021 was a great year for people selling cattle into the livestock export trade as supply constraints forced prices higher and higher, ultimately rising to records of well over $5/kilogram liveweight in January.
But for those buying them, tight supply, record high cattle prices, pandemic-related disruptions and rising Australian dollar and oil prices made 2021 a year to forget.
Those pressures combined to reduce exports to all markets in 2021, with total numbers down by 26 percent to a total of 771,931 for the year.
Exports to Vietnam dropped by 48 percent year, and to China by 20 percent.
Indonesia finished with a flurry as feedlots took large orders to prepare for the earlier start to the religious festival in 2022 (Ramadan on 2 April and Eid al-Fitri on 2 May). This resulted in overall exports to Indonesia for 2021 declining by 12 percent for the year – a smaller reduction than had appeared likely in the second half of 2021 – to a total of 406,781 head.
Green shoots
MLA's forecast contains indications there are positive signs emerging for the trade in the medium term.
This includes signs that Indonesia may import less Indian Buffalo Meat and Brazilian beef in 2022, further encouraging imports of live Australian cattle.
The forecast also notes that improved seasonal conditions in the northern parts of Australia, courtesy of a La Niña weather pattern which has brought above-average rainfall to many areas, will lead to improvements in trade conditions from 2023.
"If cattle prices begin to ease in the latter half of 2022 as supply improves, live export trade should begin to trend up again quickly to meet demand," the outlook suggests.
Specific points in today's outlook included:
Vietnam: "Australian exports in 2022 will depend to an extent on Brazilian imports and it remains unclear whether Vietnam will accept more shipments from Brazil in 2022"
Supply of cattle from Brazil: "Brazil's supply is expected to be solid in 2022, having begun a liquidation phase during 2021. Total Brazilian live exports are forecast to increase at 2.4% in 2022 on 2021 (Source: GIRA)".
Supply of Indian Buffalo Meat: "In India, Indian buffalo meat is expected to maintain competitive price pressure on locally slaughtered Australian live cattle, with India's herd, production and exports forecast to further expand in the next couple of years (Source: GIRA)."
Israel ban on cattle imports increasingly likely: "In the Middle East, Australian cattle exports to Israel were significantly lower again in 2021 year-on-year, dropping by 34 percent. Europe (Portugal) and Sub-Saharan Africa (Ethiopia) continue to fill some of this gap, taking advantage of the lower prices, proximity and lower export regulation requirements. Developments in Israeli legislative preparations for a potential ban on all live animal imports have made significant progress in 2021, with an increasingly high likelihood of a phased ban being implemented."
In recent years, Israel has ranked as Australia's fourth largest export cattle market by volume, importing as many as 78,116 head in 2019. Annual imports from Australia have since decreased to 37,475 in 2020 and 24,624 in 2021.