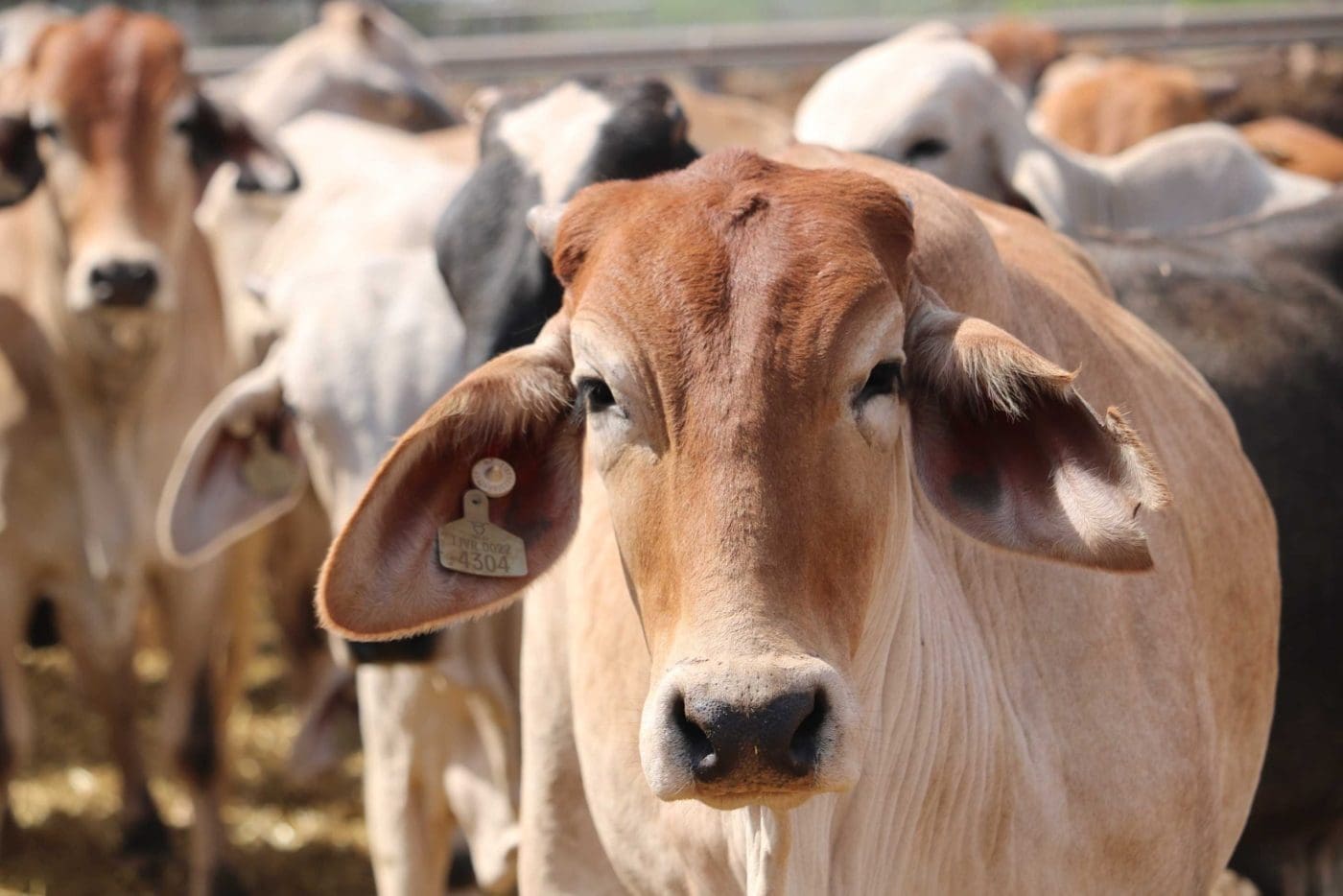 Pinning down quotes to provide a representative summary of market pricing for northern export cattle is a difficult business in the absence of a formal market indicator, and even more so at a time of year when wet season constraints limit trade activity.
In the lead up to Christmas shipments to Indonesia gained momentum as feedlots imported cattle to put on feed in time for the annual Ramadan/Labaran period, which this year occurs from the start of April to the start of May.
The increased activity was reflected in Federal Government export data released this afternoon which shows that during December a total of 37,242 cattle were exported from Darwin to Indonesia, and 3801 from Fremantle.
The requirement to get cattle onto ships and into Indonesian feedlots in time for the commencement of Ramadan from April 1 this year has added upward pressure to an already high-priced market.
Orders posted in the public domain in late December showed that prices for true feeder steers – high grade Brahmans weighing 280-400kg – rose from 450c/kg to 470c/kg leading up to Christmas, with PTE heifers or spay feeder heifers fetching 440c/kg.
More shipments are expected from Darwin this month as Indonesian feedlots import more cattle to put on feed in preparation for the monthly period of peak beef demand incorporating Ramadan and Labaran.
One ship loaded in Darwin last week and another is currently scheduled to load this week.
Adding more pressure to the price for cattle in the north is the ongoing demand from restockers in Central and Southern Queensland with paddocks recently rejuvenated by summer rain.
Tom Kennedy from Elders in Townsville told Beef Central that an order was released last week pricing high-grade Brahman steers for export from Darwin weighing 280-380kg at $5.15/kg liveweight and heifers $4.85/kg.
Feeder steers from north Queensland were currently attracting $6/kg liveweight from grass fatteners further south, he said.
There has been no export activity from Townsville since a consignment of feeder bulls was shipped to Vietnam on November 1 last year.
It is understood a second shipment of feeder bulls to Vietnam is due to be shipped from the North Queensland port later this month.
Experienced trade stakeholder and current Qld Livestock Exporters Association president, Greg Pankhurst, who for many years owned and operated feedlots in Indonesia, said it would be impossible for Indonesian importers to make feeder cattle purchases at prices of $5/kg stack up, but they had to meet the market to keep their businesses rolling over.
"The Government pressure to keep prices at a particular level is still quite strong so it is hard for feedlots to push up the price (they can sell finished cattle for)," he said.
"I don't think they could because of the Brazilian and Indian beef in the market which is significantly cheaper than Australian boxed beef or live cattle beef.
"The big issue is we have got fasting month and we have got Ramadan which is essentially 100 days away and so people need cattle to go into the feedlots now, to be able to supply that peak demand period."
Despite the current price squeeze, the organisation representing Indonesian cattle feeders and importers, GAPUSPINDO, has told Indonesian media that it expects a total of 625,000 cattle will need to be imported this year to avoid meat shortages in Indonesia.
Imports to Indonesia fell to 409,040 head in 2021 (final data for the year is expected in coming weeks), the lowest annual level in a decade. Factors behind the reduced imports have included the high price of Australian cattle, disruptions to demand caused by COVID-enforced lockdowns during the 2021 Delta wave, and competition from cheaper sources of imported meat including Brazilian beef and Indian buffalo.
GAPUSINDO's estimates show that despite the challenges facing Indonesian importers demand for cattle from Australia is still likely to continue at solid levels in 2022.
Official export data released today shows that cattle exports from Australia in 2021 totalled 771,931 head, which was 25 percent below the rolling five-year annual average of 1.02 million head.
The 409,040 head exported to Indonesia in 2021 was 23pc below the five year average of 521,257.
Shipments to Vietnam totalled 166,231 head, 25 percent below the five year average of 221,950, while consignments to China totalled 96,926 head, down 19 percent on the five year average of 119,303.