AUSTRALIA's northern cattle industry appears set to receive a strong market boost just as the 2015 mustering and marketing season gets underway following indications the Indonesian Government has approved second quarter permits for the import of cattle for 250,000 cattle this week.
Cattle importer and northern cattle industry veteran Steve Ellison, Great Giant Livestock, has confirmed that permits for 250,000 head for import between April and June have been approved by the Indonesian Government.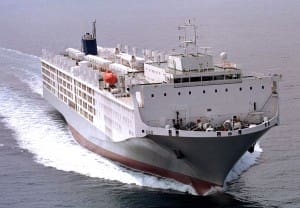 Actual permits have not been issued yet, but allocations have apparently been fixed and exporters have been notified. Importers expect the Ministry of Trade to issue permits "any day now," the source suggested.
The number is a big jump on the 130,000 permits issued for the first quarter. Earlier, there had been some speculation that the figure for the second quarter might be as low as 75,000 head, as the Indonesian Government executes its self-sufficiency plans for beef.
Indonesia usually increases the number of permits it allocates for the second quarter in order to expand the number of cattle on feed in preparation for the month long Ramadan or Labaran religious festival, which is a time when a lot of beef is eaten in Indonesia.
Mr Ellison told Beef Central he is not sure where the cattle would come from.
"That is only to Indonesia, you have also got Vietnam and Thailand and Malaysia, just not sure where they are all going to come from," he said.
The big allocation now pointed to tight cattle supplies in the second half of the year.
He said the big increase in permits for quarter two may do little to ease a cattle and beef shortage that is driving Indonesian wet market prices higher in time for Labaran.
"The Indonesian heirarchy may have mis-cued in so far as the 200,000 for the second quarter probably should have come out for the first quarter, and 100,000 for this quarter.
"They need those cattle in there for Ramadan, and this will be too late for them."
An Indonesian import contact said permits totalling 250,000 head had been allocated by the Ministry of Trade to more than 40 feedlots/importers.
The allocations to each feedlot was agreed at APFINDO and proposed to the Ministry.
The allocation system used was dependent on each feedlot's Q2 application in 2014, compared to Q2 application in 2015. This year's allocation has been awarded based on the lower of the two numbers.
Because the total application among importers was more than 250,000 head available, the balance has been deducted evenly among all participating feedlots.
As an example, one Indonesian feedlot is known to have applied for 28,000 head for Q2 last year and applied for 25,000 head this year, receiving a permit for 25,000 head. However its final number is more like 24,400 head, when adjusted for the over-application.
Two other large lotfeeders are known to have applied for a much larger permit in 2015, but were  awarded their 2014 numbers. Some importers are understood to have been reasonably happy with their allocations, but others less so, taking the issue up with APFINDO.
Smaller feedlots with applications of 2500 head or less were given their requested figure in its entirety.
"I don't think the 250,000 head in permits for the second quarter will all be used up, especially feedlots that don't feed cattle well would struggle to make money at current prices," Beef Central's importer contact said.
"I except prices to firm-up after the quota announcement, unless Western Queensland remains dry," he said.