Award winning Australian nurse Cristina De Leon has been named as the new chief executive officer of independent livestock export supply chain traceability and control service provider Global Compliance in Asia.
Ms De Leon, who earlier this month was awarded the Florence Nightingale Medal, brings to the role experience working in some of the most complex conflict zones around the world (more on Ms De Leon's background below).
Established in 2013, Global Compliance has become a key provider of independent livestock control, traceability and animal welfare-assurance systems for Australia's live cattle export trade.
The business was established by outgoing CEO Brian Scott to help Australian exporters meet the real-time traceability requirements introduced with the Exporter Supply Chain Assurance System across all Australian export markets in 2012.
Dr Ross Ainsworth profiled Global Compliance's 'Big Brother' livestock monitoring services in Asia in this earlier Beef Central article 1984 has arrived – or at least the bovine version has.
Over the past six years the Global Compliance Big Brother Next Edition System has developed and refined dedicated software and hardware for the purposes of providing round the clock monitoring and traceability of Australian livestock in overseas supply chains, including 24/7 camera surveillance (pictured below).
The system is now used to monitor approximately 80 percent of all Australian cattle exported to Vietnam, where it also underpins the supply chains of exporters involved in the Collective Standards Animal Welfare (CSAW) group – see our 2018 article detailing the development of the CSAW exporter group here)
Global Compliance's independent, third party Big Brother system is also used by exporters in Indonesia and other South East Asian markets, and is now also used by an exporter to independently monitor Australian sheep exported to Malaysia.
After six years of growth the business has grown to a global staff of 37 and now operates from a headquarters on the island of Bali.
Mr Scott told Beef Central this week that after building and growing the businesses he has decided to step back as CEO.
Taking over the CEO role is Cristina De Leon, who has a professional background in the health and the humanitarian field.
She previously worked in the NSW public hospital system from 1983-1995 and served as the NSW Organ Transplant Coordinator for the Australian Red Cross Blood Service from 1995-2000.
From 2000-2005 she held the position as National Cord Blood Project Manager for the Australian Bone Marrow Donor Registry, managing a $20 million plus project on behalf of the Australian Government.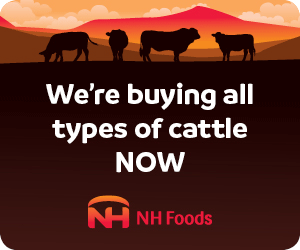 She spent the following two years working as a volunteer in the Australian Volunteer International program in Cambodia, working with the UN World Food Program managing the WFP Kampong Cham Sub-Office and Food for Work program.
She has since held positions in conflict contexts with the UN Office for Coordination of Humanitarian Affairs, deployed on missions to Afghanistan, South Sudan and Sudan (2009-2011) and the International Committee of the Red Cross [ICRC] deployed on missions to Afghanistan, Somalia and Myanmar (2012-2018).
These roles involved liaising with Governments, United Nations agencies and non-Government organisations to enhance coordination and delivery of humanitarian assistance to conflict affected populations.
Earlier this month Ms De Leon was named as one of 29 outstanding nurses from 19 countries awarded the Florence Nightingale Medal, which recognises exceptional courage and devotion to victims of armed conflict or natural disaster. It also recognizes exemplary service or a pioneering spirit in the areas of public health or nursing education.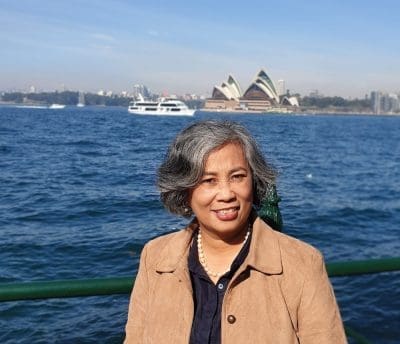 Ms De Leon's interest in the agricultural sector stems from her family's involvement as cattle producers in Liverpool Plains in NSW and her work in the field.
Mr Scott said the experience Ms De Leon has gained would be helpful in dealing with supply chain breaches and subsequent political, social and commercial fallout.
Ms De Leon said she had been drawn to the Global Compliance role for a number of reasons.
"Australia's livestock export sector and the broader Australian community have great interest in the future of the livestock export industry.
"I have similarly watched it from the sidelines.
"There is expectation for the livestock export industry to remain competitive within the global market while meeting and maintaining standards and importantly, to operate responsibly, ethically and with accountability."