CATTLE export activity from Australia remained at a crawl compared to previous years in February with 36,628 head shipped or air-freighted for the month, according to the latest data released by the Department of Agriculture.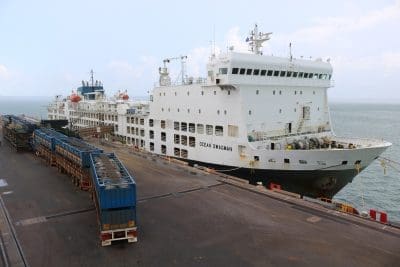 The exported numbers are 48 percent below the rolling five-year-average for February and represent the lowest monthly export total for more than five years, since 35,434 head were exported in September 2016.
Exports to Indonesia in February were 35pc below the five-year-average at 22,193 head. 78 percent of that number were shipped from Darwin, and 22pc from Fremantle. A further 244 breeding cattle flown out of Sydney made up the monthly total.
High cattle and beef prices prompted Indonesian meat traders and butchers to go on strike in February.
The Indonesian Government responded with new measures aimed at lowering prices including increasing permits to import more Indian Buffalo Meat and distributing meat from national stores.
However, driven by a shortage of cattle in Australia and global inflationary pressures, fundamentals beyond the reach of short-term measures to fix, prices remain stubbornly high, rising to IDR 52,500/kg in the lead up to Ramadan, which commences April 2.
Exports to Vietnam in February totalled just 913 head. Lot feeders continue to resist the high price of Australian cattle from which they cannot break even, while also dealing with the impacts of outbreaks of Lumpy Skin Disease and African Swine Fever and bitterly cold conditions in northern provinces.
The slump in activity to Vietnam has also resulted in a dramatic drop in cattle export activity from Townsville in the past six months.
The September to February period usually sees around 120,000 cattle exported on average from Townsville from the NQ port, which is a key source of supply for Asian markets during the wet season.
However, from September 2021 to February 2022, just 4219 have been shipped from Townsville.
Activity continues, however, with two ships loading in Townsville for Indonesia and Brunei earlier this month, and another two scheduled to load in coming weeks.
This time last year about 14 ships were active on runs from Australia to the major South East Asian markets, compared to less than half the number now. Of the 30 or so AMSA-accredited livestock carriers licensed to operate out of Australia, more than two thirds are either now shipping cattle from South America or Europe to other markets or standing at anchor.
China, a market for dairy heifers and to a lesser extent beef breeding cattle, has maintained relatively strong levels of trade in recent months, taking 9199 breeding cattle from Portland and Fremantle in February, well above the five-year monthly average of 6715 head.
Exports to 3950 cattle to Israel and 373 head to Malaysia made up the February total from Australia.
A total of 738 buffalo were exported from Darwin to Indonesia during the month.