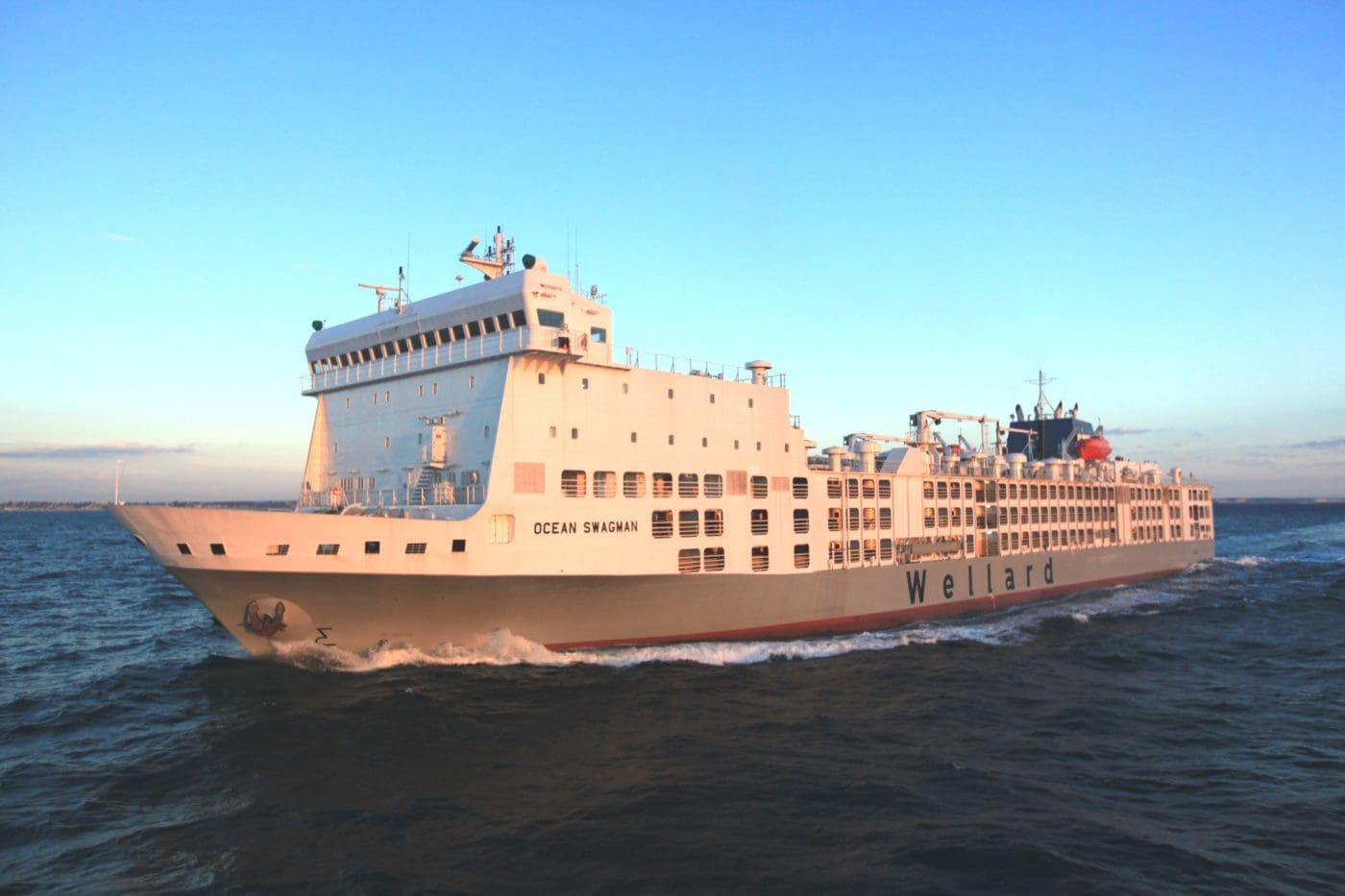 The opening of a feeder and slaughter cattle export trade in China took a big step forward this week, with confirmation that the Chinese Government has now formally signed the protocol required for the trade to commence.
The only thing standing in the way of exports occurring is the approval and release of import permits by the Chinese Government to importers.
While the commencement of volume exports via sea-freight may still be some months away, some of the bigger and more established exporters are believed to be well down the path towards exporting the first consignments of slaughter cattle into the market by air freight as soon as permits are available.
"There is work underway to get early shipments in and air seems to be the most likely initial pathway," Australian Livestock Exporters Council chief executive officer Alison Penfold told Beef Central today.
Trade sources have told Beef Central that many intended supply chains in China are still being developed to include the quarantine, feedlot and processing facilities that will be required before significant shipping volumes can enter the market.
Cameron Hall, general manager of exporter Elders International Trading and former LiveCorp CEO, said that in many cases Chinese importers were constructing new purpose-built facilities to accommodate the Australian feeder and slaughter cattle that will come into the Chinese market.
"Things get built quite quickly in China, their ability to construct facilities quickly is far greater than ours," he said.
"But it could be two to three months away before we see significant volumes of cattle being exported."
Wellard announces China joint venture
Meanwhile Wellard Rural Exports has also announced this week that it has entered into a formal Joint Venture with one of the top 500 non-SOE companies in China, Fulida Group, to supply and market Australian cattle and beef into China.
Wellard and Fulida are 50-50 partners in the Wellao Joint Venture, which will first commence exporting and marketing Australian beef into China while it progresses the design and construction of a series of feedlots and an abattoir in China to fatten and process Australian cattle and market the beef from those cattle.
"An important part of Wellard's business development strategy in China was teaming up with an established and highly regarded local company," Wellard Chief Operating Officer Scot Braithwaite said.
"Fulida is a well-respected company within China which can contribute capital, strategic business relationships and intellectual property, which is evident by its substantial fibre manufacturing and distribution business.
"Fulida and Wellard share intent to grow and the benefits Fulida provides the Wellao JV ideally complement Wellard's expertise in the procurement, transport, feeding and processing of livestock," Mr Braithwaite said.
"The Wellao JV with Fulida delivers that first important plank in a strategy that will bring significant benefits to both Wellard and stakeholders in Australia and China in the live cattle and chilled beef sector."
Fulida Group Vice President and Managing Director of the Wellao JV Kanda Lu said Fulida's decision to partner Wellard was based on important supply and demand fundamentals. "The unprecedented growth of the Chinese economy means more customers are willing to pay more for premium goods," Mr Lu said.
"Chinese consumers are concerned about food quality and safety, and therefore there is a strong demand for reliable and reasonably-priced beef. Australian cattle and beef fit that requirement.
"On the supply side, Wellard is the bellwether of international livestock trading so our JV project will benefit from its global resources, including access to one of the largest and most modern livestock fleet in the world, and an extensive agri-production base in Australia.
Joyce welcomes ratification of historic China live export deal
Minister for Agriculture, Barnaby Joyce, issued a press release at lunchtime today welcoming news that the Chinese Government has countersigned the Australian feeder and slaughter cattle import health protocol.
"My counterpart in China, Minister Zhi Shuping, has now ratified the agreement for export of Australian slaughter and feeder cattle to China," Minister Joyce said.
"We now expect import permits to filter through to Australian exporters, who are getting the groundwork in place, including establishing supply chains under the Exporter Supply Chain Assurance System (ESCAS). No exports can take place until ESCAS arrangements have been verified and approved by the Department of Agriculture to ensure Australia's world leading animal welfare standards are maintained.
"This is fantastic news for Australian exporters—and while it will take time for significant numbers of cattle to be exported it is expected that air shipments of cattle will commence very soon.
"The Coalition Government is committed to pursuing the best market access conditions for Australian exporters, and this is another clear signal of that intent.
"China is the world's largest agricultural importer, and as the only country to have negotiated access for live feeder/slaughter cattle to China, our industry is now in the box seat to realise the benefits of this trade into the world's largest market.
"The China FTA will also eliminate the 10% tariff on live cattle within four years of its entry into force and this will only further enhance the attractiveness of our live cattle to Chinese importers.
"This is the seventh new livestock export market this government has opened since we were elected and potentially the most significant. We've achieved 42 key market access gains or restorations of suspended markets, and 14 key market access improvements or actions to maintain market access in the agriculture portfolio.
"The Coalition Government has been steadfast in our determination to seek new export markets. We will continue to back our producers and drive stronger profits back to the farmgate," Minister Joyce said.