Administrators appointed to manage the affairs of live exporter North Australian Cattle Co and its sister company, Southern Australian Cattle Co have called for expressions of interest from investors interested in buying the businesses.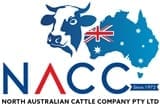 Administrators Melissa Lau and Jimmy Trpcevski from Jirsh Sutherland are seeking urgent expressions of interest from parties interested in acquiring the business operations and assets – either entire or in part – of NACC and/or SACC.
The assets include live export and boxed meat export, slaughter and livestock export licenses, and intellectual property, an administrator's statement said.
Interested parties will be required to sign a confidentiality agreement and due diligence prior to submission of indicative offers should be sought from the information contained in the Information Pack and the online Data Room.
Once one of Australia's largest live cattle exporters, NACC was last month placed into voluntary administration, with debts owed to trade creditors of approximately $3.6 million.
Notices of the appointment of administrators were published on the Australian Securities Investment Commission website on 31 May.
Expressions of interest in the purchase of the businesses is requested by the administrators by 5pm (AEST) this Friday, 18 June.