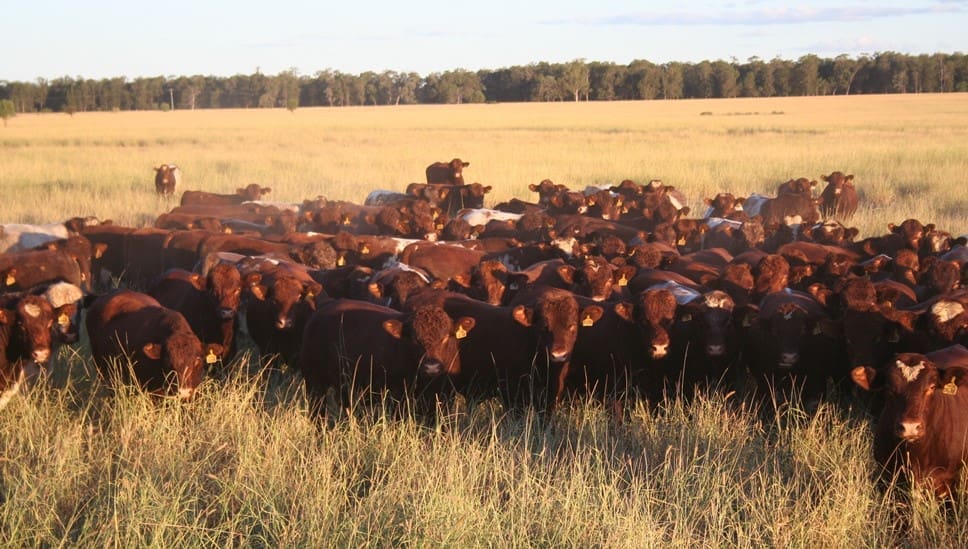 In 2023 cattle producers have an incredible amount of information on offer to inform and guide their selection decisions on new sires and replacement females.
The first EBVs were produced in 1982 for the Simmental breed, three years ahead of the first generation of BreedPlan. Fast forward to 2017 and Single Step BreedPlan analysis was released. Single Step analysis uses genomic information in addition to pedigree and performance information to generate more accurate EBVs.
The rapid pace of information gathering and inclusion of genomic information in the last few years has opened up a range of opportunities for both seedstock and commercial producers.
The application of these technologies is playing out from early selection decisions around replacement females, to more targeted marketing strategies for breeders offering bulls to the wider industry.
While genomic information has been a game changer for many, in the increasing accuracy and reliability of EBVs, it is important to keep in mind genomics is but one part of the process.  Increasingly there are producers who wonder if there is a need to continue to collect and record phenotypic data now that there is genomic information available.
Phenotypic data that is recorded and submitted to BreedPlan remains essential in the development of accurate and reliable EBVs. An EBV is generated though pedigree and performance data as well as genomic information. It is possible to use just one of these components to make selection decisions.
There are many breeders who for many years have relied on pedigree or performance data as their principal source of information at selection. However, when adding two or more pieces of information together, their decisions have become more accurate and the outcome more predictable.
Including phenotypic data, collected from a range of environments is critical to ensure the ongoing accuracy of EBVs. Over generations, the further away individual animals are from phenotypic records in BreedPlan evaluations, the less value there is in older records.
We know from a range of research work in programs such as the Beef CRC and several breed trials, just how much change there has been recorded in traits.
Recoding the performance data across a range of environments adds to the strength and accuracy of EBVs for all users. It isn't uncommon to hear producers state that they only record one or two traits, or don't bother now that they can collect genomic material for testing.
The risk in this approach is that over time, relying on others to collect all the data to support a genotype could eventually see the genotypes used being closer to breed average rather than above breed. This could be especially true for newer traits.
Some recent work published by Angus Genetics Inc –  a subsidiary of the American Angus Association – looked at the effect on the breed's carcase EPDs (the US equivalent of our EBVs) if only genomic information was used rather than including ultrasound scan data. Their findings showed lower accuracies on EPDs and lower rates of genetic improvement.
This re-enforces our own experiences with the development of BreedPlan EBVs. Those producers who can record and provide performance data can significantly impact the value of an EBV.
It is important to recognise that there are traits which are correlated to others. In some case producers may not be able to record all traits.
However if they are able to at least record some phenotypes, the correlations, along with the pedigree and genomic information can significantly improve the accuracy of EBVs­­
The impact performance data can have on accuracy is visible in the graph above.  By including at the very least, correlated performance data, the accuracy for a trait does increase. Combined with measurements of the actual trait, the accuracy increases further.
So while genomics has helped to increase the accuracy and reliability of the information used for decisions, producers can't neglect or overlook their contribution in continuing to develop EBVs for the breed and for the industry.
In continuing to provide the phenotype data, it will be possible for breeders to continue using gnomically enhanced EBVs with confidence and to make selection decisions earlier, which offers the broader opportunity for increased rates of genetic gain across the industry.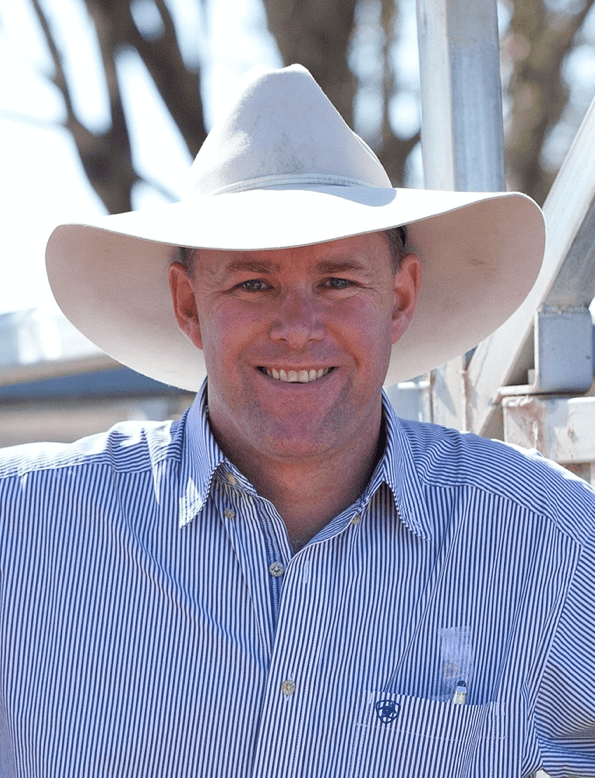 Alastair Rayner is the Principal of RaynerAg, an agricultural advisory service based in NSW.  RaynerAg is affiliated with BJA Stock & Station Agents.  He regularly lists and sell cattle for clients as well attending bull sales to support client purchases.  Alastair provides pre-sale selections and classifications for seedstock producers in NSW, Qld and Victoria.  He can be contacted here or through his website www.raynerag.com.au