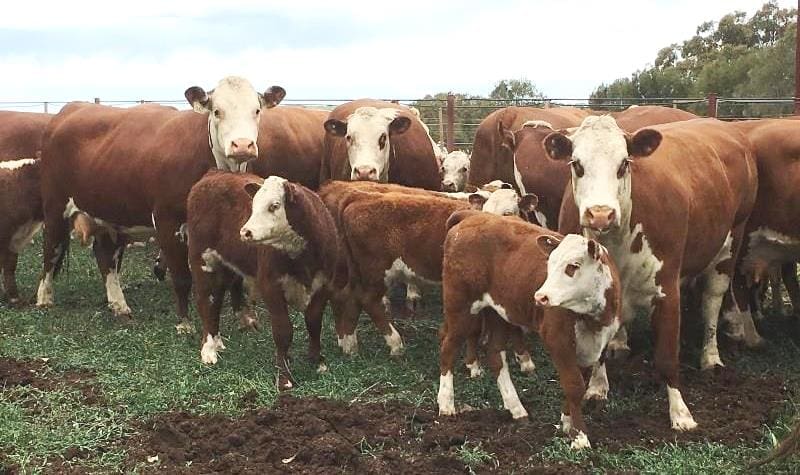 WORKING closely with producers operating breeding enterprises across Australia, there is a common denominator influencing the businesses' profitability – the level of production per hectare (measured in kilograms of beef per hectare) those businesses achieve per annum.
While there are many ways producers can seek to achieve a profitable level, in breeding programs the overall fertility level of a herd is perhaps the most obvious and efficient area to focus on.
One area of herd fertility that can often be overlooked is the physical targets that should be set for the breeding animals within the herd. These targets – often a mix of weight or fat score – can often be the difference between high conception rates and average or below average rates.
There are several key targets that should be set for a cow herd in order to achieve a calf every 12 months.  Many of these targets can be managed through strategic management of animal nutrition. However genetic selection can become an additional tool for producers to tweak their system to make the goal of a 12-month calving a reality.
Recognise that a cow will take 60 days to rebreed: Following calving, cows in an average fat score (Fat Score 3) will return to oestrus within 50 days. To achieve a 12-month calving interval cows need to conceive within 80 days of calving. In practice this means producers have a window of two heat cycles to make their 12 month target. In the majority of instances, the time taken to recommence oestrus will be driven by the Fat Score of the cow at calving; the availability of energy (the nutrition on offer) and on age at calving.  Heifers generally take slightly longer to recommence oestrus following calving.  Cows with low fat scores (below 2.5) will take longer to return than cows in an average fat score.
Producers do have the opportunity to use genetics to select for traits that can provide an improvement across the herd. Traits such as Days to Calving and Gestation length are key traits to consider.
Calve over 9 weeks: Calving in a condensed period ensures calves are of a more similar weight at weaning. The additional advantage of tight calving is the opportunity to more closely mange calving cows, adjust their nutritional levels through paddock rotation or supplementation and to manage the calves as a group. It's worth noting that the age and weight differential with calves born over longer periods not only creates a lower return on the lighter calves at sale, it adds to management costs as lighter calves add to additional management costs through on going supervision or routine husbandry activities. The MLA publication "Managing the breeder herd" suggests the differential between calves born in August can be up to $200 a head.  So, there is a clear incentive to condensing calving spread in most herds.
Nutrition and Fat Score is equally important in the management of bulls. Ideally bulls should be managed to ensure they enter the joining period as Fat Score 3.
There is strong evidence that shows bulls in higher fat Scores can have lower libido and fertility can be impacted by fatness overheating testicles and semen production.
However, bulls need to have some fatness in order to metabolise for additional energy to meet their requirements during a condensed joining period. There is evidence from Canada and the US that suggests bulls can lose 10-15pc of bodyweight over a joining period (up to a full Fat Score). The Canadian data also suggests that bulls in lower Fat Score bulls (less than FS 3) have reduced semen quality.
The practical implications are bulls that have low fat scores may not have the semen quality or the capacity from lack of energy to achieve the levels of joining that would be expected or needed to achieve high conception rates.
As highlighted in last week's column, subjecting bulls to a full Breeding Soundness Examination (BBSE) is essential to ensure the management of risks associated with small injuries or to replace infertile bulls.
While nutritional management is the most significant influence on Fat Scores, longer term the maturity pattern of the herd and the sires selected also have a key role.
As this year's bull selling season progress, producers should think of what the genetic potential of their herd is, and if it's as suitable to their environment as required. The combination of genetic selection for mature weight and fatness for example, can complement and make management decisions more effective in the longer term.
Ultimately this combination will result in higher conception rates and ideally a greater annual profit margin.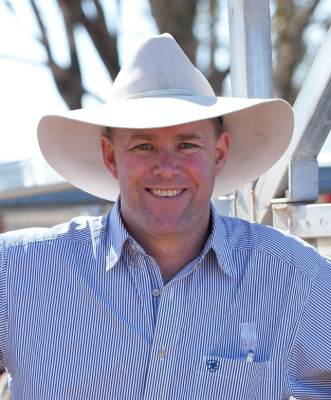 Alastair Rayner is the Principal of RaynerAg, an agricultural advisory service based in NSW.  He regularly attends bull sales to support client purchases and undertakes pre-sale selections and classifications.  He can be contacted here or through his website www.raynerag.com.au