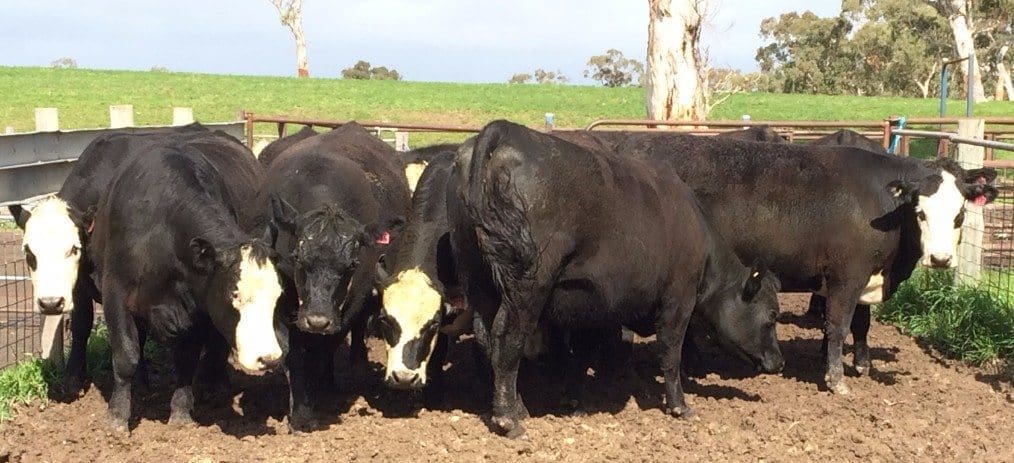 THE role crossbreeding plays in increasing productivity on farm is well established.
Most breeds in Australia are well placed to offer the advantages of utilising their breeds in capturing hybrid vigour and enhanced productivity.
The advantages of hybrid vigour have been well proven in many research trials domestically and internationally.  In turn, many commercial operations have designed their breeding programs around crossbreeding strategies in order to improve their herd productivity in one or multiple areas.
Placing an actual value on a crossbreeding program has been slightly more nebulous.  Obtaining sufficient data requires large-scale breeding programs where cattle can be run in a common environment, managed to the same standards and taken through to slaughter.  This has been a restriction of some trials in the past.
Over the past three years Herefords Australia in conjunction with MLA, the University of Adelaide and Tasmania's Musselroe Beef have been conducting a large-scale breeding program to quantify the impact that crossbreeding offers commercial producers.
As reported in Beef Central at the start of the trial back in 2015, the trial commenced with around 600 Angus females being Artificially Inseminated to 11 leading Hereford Sires and four leading Angus sires.  Progeny were grass finished and processed in Tasmania.  The program will conclude in December 2019.
The trial replicates similar large-scale trials conducted in the US, where the value of the black baldy animal is highly regarded. The preliminary Australian results provided by Herefords Australia reveal some useful themes for commercial cattle producers.
Overall the project joined 40 percent of the animals to two-year-old heifers, while the remaining 60pc were three and four year old cows. As expected, there were measurable increases in crossbred weaning weights as opposed to straight bred calves.
Data analysis
Initial results offered by Herefords Australia suggest the increase is around 3pc in heifers calves and up to 9pc in the more mature breeders.
Data analysis by Professor Wayne Pitchford of Adelaide University has looked deeper at these results. His study reveals that sire breed differences were not significant for calving ease or calf survival among heifers and mature cows.
As other research has indicated, crossbred calves are heavier at birth, with the data showing that the Hereford-sired black baldy calves were 6pc heavier at birth.
In terms of calving ease, particularly in the heifer portion, assistance in calving increased with bull calves by about 5pc.  There was no significant difference in calving ease among the sires when the calf was a heifer.
With final analysis of growth and carcase data still to be released, the messages for industry at this stage is focus on the impact crossbreeding offers in weaning weight and managing calving.
Traditional approaches to crossbreeding often recommended that heifers be joined to sires of their own breeds to minimise the requirement to assist in calving and reduce calving risks. The data from this trial suggests that the increase assistance required in joining a sire from another breed – when joining British breed with British breed – may be lower than previously considered.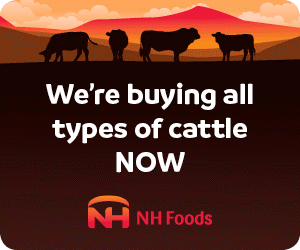 "As an example, if a commercial Angus herd of 100 cows had 20 heifers and 80 mature cows calving, use of Hereford bulls would mean assisting in only an additional three calves, but get the production of an extra 1600kg of weaning weight,'' Professor Pitchford said.
With further releases planned throughout 2019, additional data from the trial will become available to the industry, including female reproductive traits and carcase data.
In line with the release of these trial results, Herefords Australia plans to roll out workshops on the economic benefits of black baldy crossbreeding programs during 2019.
While this trial may confirm the experiences of many committed crossbreeders across Australia, the inclusion of fertility, growth and carcase traits will offer an opportunity to benchmark their own performances against current industry findings.
It also reinforces the importance of selecting performance-recorded sires for use in a crossbreeding program, rather than relying on unproven or non-recorded genetics within a herd.