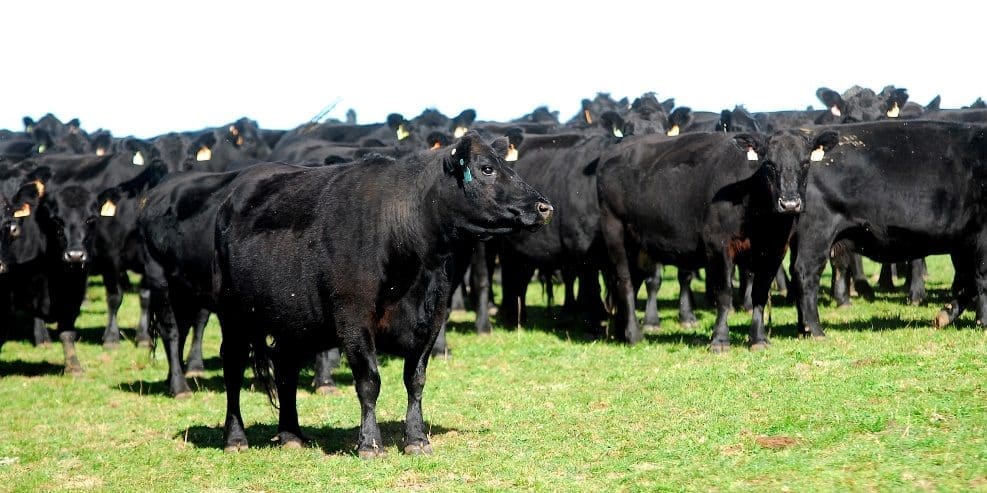 SELECTION for growth is a topic that creates significant discussion among cattle producers.  Last week's genetics column stimulated a number of messages and emails from cattle producers keen to highlight points of view around growth.
These points highlighted to me a few areas that are worth revisiting for many producers.
The most frequent point made in their feedback was the concern that selection for growth results in increases in cow weights, and as a result herds are less likely to be profitable, as larger cows consume more feed and stock numbers need to be adjusted accordingly.
While this is true, I don't know that this is the end of the argument.
As highlighted in one of our reports last year, mature cow sizes in some breeds are increasing each year. Angus Australia has identified that mature cow size has increased by around 40kg over the past 20 years.
However there are a few other trends that should be highlighted. While growth rate and mature cow weights are increasing, Angus calving ease and birth weight EBVs have not followed this trend. As Andrew Byrne from Angus Australia highlights, the breed "has made major progress in maintaining birth weights and high calving ease EBVs while selecting for growth."
So selection for growth can be achieved without necessarily compromising calving ease within herds.  That's provided the decisions are made on choosing sires with high EBV accuracies and are then joined to the correct females.
The issue with cow size is an interesting consideration. At present the amount of data collected and submitted for Breedplan analysis is lower than ideal.
Research undertaken by Boyd Gudex and Catriona Millen from SBTS highlights the average percentage of cows with recorded mature weights in southern herds is around 12pc of the cows on Breedplan files.  Tropical breeds have a slightly higher proportion, at 14pc.
This suggests there is a vast number of cows that are unrecognised for their genetic potential to influence mature weights.
The attention that has been given to maintaining birth weight and calving ease while selecting for growth has identified leading sires for many breeds. However without the corresponding attention to mature cow size, we simply don't know what the potential is within many breeds.
With well over 80pc of cows not recorded, it would suggest there is more than likely many females that are moderate in mature size, while still offering the opportunity to have growth as a key trait within a herd.
40pc of commercial cattle producers don't have a breeding objective
It seems obvious that this is an area that should be addressed by seedstock breeders committed to collecting and submitting performance data. Increasing the submission of this data would offer many bull buyers greater confidence in their sire selection decisions and consider how growth would fit within their overall herd objectives.
Setting clear breeding objectives remains fundamental to profitable beef production programs. While this point was highlighted in last week's column, the number of producers with clear objectives is much lower than many appreciate. Data collected by MLA as part of their genetics program has identified that around 40pc of breeding operations lack a clear set of objectives.
A lack of clear objectives holds programs back significantly. Choices around sire selection are less effective if there is no context for the sire's role in a herd, beyond joining and getting calves on the ground.
With 2021 already seeing record prices for bulls at autumn sales in several states (see recent stud sales results), the cost of bulls needs to be justified against more than the number of calves born during his working life.
Having a clear direction for a program allows producers to identify and select sires that not only get calves on the ground, but will also produce calves that meet a specification, grow to market weights efficiently and have sisters that can be selected on the basis of genetic merit and performance measures.
In the context of selection for growth traits and performance, commercial producers should be measuring and assessing the cattle within their own herds. Key questions producers should consider include:
Is growth sufficient for their preferred markets?
Is the genetic potential of the herd being adequately expressed through nutritional and management decisions?
And as importantly, reviewing the cow herd to determine if cow maturity patterns and cow mature weights are realistic for the production environment and the markets that are being targeted.
Over emphasis on one trait
A real risk associated with lack of breeding objectives is that of over-emphasis on a trait, and single trait selection. The major traits associated with production can offer improvements for herds. However, it's very easy to slip into focusing on one or two traits which rapidly leads to animals being bred that are less suited to the production system or the market.
As much as it appears to be a basic suggestion, setting a breeding objective and reviewing the suitability of cattle being bred to those objectives is a fundamental requirement for every breeding herd.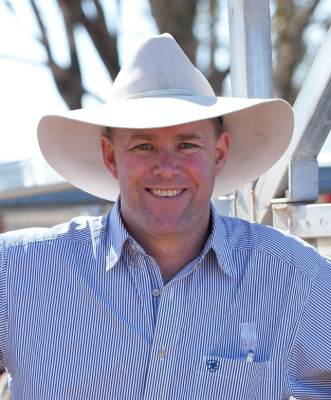 Alastair Rayner is the Principal of RaynerAg, an agricultural advisory service based in NSW.  RaynerAg is affiliated with BJA Stock & Station Agents.  He regularly lists and sell cattle for clients as well attending bull sales to support client purchases.  Alastair provides pre-sale selections and classifications for seedstock producers in NSW, Qld and Victoria.  He can be contacted here or through his website www.raynerag.com.au