Editor's note: 
Tonight's genetics review is the last for the 2021 season. Columnist Alastair Rayner will return in late January to preview the Autumn 2022 bull selling period, and will continue to file reports through next year. In the meantime we sincerely thank the many bull breeders Australia-wide who have supported Beef Central's genetics coverage with advertising throughout 2021, as well as the enthusiastic reader support and reader comment engagement we have received on genetics topics throughout the year.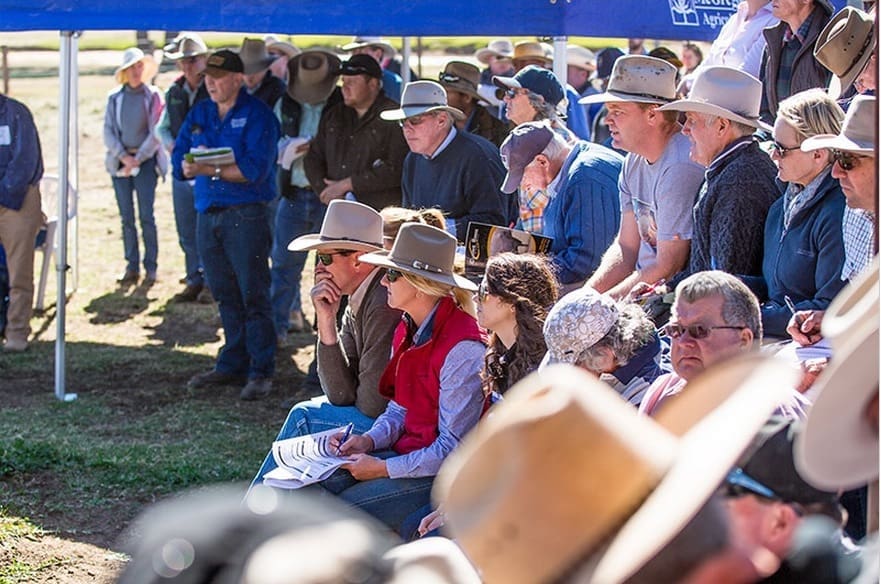 ATTEMPTING to describe the 2021 bull selling season without using adjectives like 'unprecedented' or 'record-breaking' is a very difficult task for agents, industry observers, bull breeders and cattle producers following the seedstock sector's fortunes.
A combination of factors ranging from seasonal recovery, sustained record-high cattle market prices and overwhelming producer confidence has underpinned almost every sale conducted across the nation.
Adding to these contributing factors is the quality of bulls offered across breeds and regions, sparking sustained demand from producers seeking to make significant investments into the future of their breeding herd.
At the commencement of 2021, industry observers clearly anticipated that the demand for bulls throughout the year would be very strong. Predictions of new sale averages to be in excess of $10,000 were made by some experienced stud stock agents. While the early months of the year may not have quite made those levels, as the sale season progressed those predictions quickly came to be realised.
Unprecedented clearance rates
While records for sale and breed averages have drawn much of the focus for discussion across the industry this year, a more significant measure of the demand and confidence among producers purchasing bulls lies within the extraordinary number of sales with total or close to total clearance rates.
As noted during the spring sale season, high clearance rates across a season are close to unprecedented. The demand for bulls to meet breeding requirements saw producers "racing to find a bull to use this year." This, along with herd rebuilding and replacing sires that may have been kept for slightly longer than normal, all contributed to a demand that was close to insatiable.
Will bull breeders over-react to boom market opportunity?
Given the combination of favorable market and seasonal conditions, it is perhaps inevitable that 2021 was going to be a record year. The challenge for breeders is to now look deeper than the success of the 2021 season and consider what changes or lessons the year might offer when planning for the next two-to-three year window.
Perhaps the first consideration will come to the number of bulls offered in the next few years. Some industry observers have privately suggested the 2022 calving season may be one of the largest recorded, relative to the size of the national herd. With more calves hitting the ground, demand for bulls is likely to be sustained to some degree as producers continue to rebuild herd size and utilise the seasonal opportunities likely to be experienced as a result of the forecasted El Nino event.
The temptation bull breeders face will come from expanding bull numbers in response to this year's prices and clearances, or to maintain numbers close to the normal sale number.
Privately several southern breeders have suggested their intention will be to keep numbers close or on par with their 2021 sale numbers. As one NSW northern tablelands bull breeder said, "A big focus for us isn't on the numbers. While we'd love to sell a lot more bulls for this year's averages, if we start trying to slip a few more in, the quality starts to decline and its drags everything back."
This re-enforces the comments made early this year by John Settree of Nutrien and Michael Glasser of GTSM, who both commented that the bulls of 2021 were selected from cattle at the end of a record drought and "reflected the fact that these bulls were the best of the best to be offered."
The early indications suggest the bulls offered in 2022 will be placed under continued scrutiny by breeders who wish to maintain the standard offered this year, and as result selection pressure shouldn't see a lot more bulls entering sale rings.
Looking ahead to 2023 and this trend may weaken slightly, in my opinion. The expected calving numbers in 2022 will result in greater choice for bull breeders.
In private discussions several bull breeders suggested that while not expanding the number they offer at annual sales next year, they think they may have a few more paddock bulls in a few years then has been the case for a while.
An area of concern for many bull breeders is the flow on impact high prices will have on the broader seedstock sector.
While unwilling to comment publicly, a southern breeder suggested there are some concerns that "there will be a lot of new breeders emerging, or re-registering cattle. Probably not so much running their own sales, but maybe trying to find some neighbours to buy their bulls, or go into the multi-vendor sales."
While recognising the desire of some new breeders to invest in and offer genetics to the industry, the established seedstock producers commenting to Beef Central consistently highlighted that success in selling bulls comes not just from investing in new or emerging genetics. Rather it comes through relationships with producers and reputation for the consistency of cattle, performing in commercial and seedstock programs.
"Anyone can buy embryos and produce some genetically-strong animals," one central tablelands bull breeder contact said. "But, if they don't know the industry, or can't show how they approach selection or what they are breeding for, it can make their bulls a bit hit and miss."
The emerging theme from the conversations with breeders is the risk new bull breeders may encounter, in 'expecting' that the 2021 high prices will be sustained for two or three years.
Most contacts spoken to for this report felt rapidly increasing bull numbers in response to 2021 would lead some breeders to be over-exposed and unlikely to attract sufficient purchasers to return the investment made as a result of the euphoria of 2021.
Covid-19 also highlighted during 2021 the vulnerability of selling methods built around physical interaction. Late and sudden changes to public gatherings, border closures and quarantine requirements impacted many sales, particularly in early spring.
These changes resulted in sale postponements or relocations of venues in some examples. In most cases sales were forced into online interfaces with restricted producer presence.
While those impacts were often offset by the clearance and sale average, many seedstock producers have reconsidered their sale models this year. A number have increasingly moved away from physical auction to online sale with video of bulls alone.
The increasing uptake of online access is likely – even into future years to see this trend grow stronger.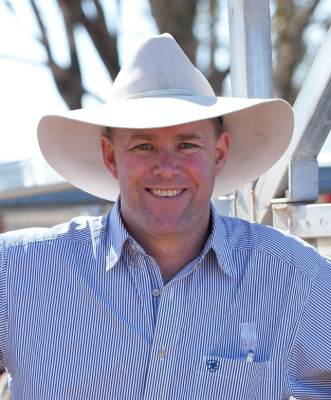 Alastair Rayner is the Principal of RaynerAg, an agricultural advisory service based in NSW.  RaynerAg is affiliated with BJA Stock & Station Agents.  He regularly lists and sell cattle for clients as well attending bull sales to support client purchases.  Alastair provides pre-sale selections and classifications for seedstock producers in NSW, Qld and Victoria.  He can be contacted here or through his website www.raynerag.com.au