TO say that commercial cattle producers are highly incentivised to produce as many calves as possible this year is an understatement, and it at least partially explains the extraordinary demand-side pressure being applied at bull sales this spring, right across Australia.
Seedstock sale after sale held since July have logged 100 percent clearance rates this spring – literally selling every bull entering the ring – in a show of outright buyer demand never previously seen.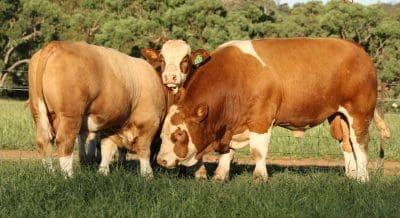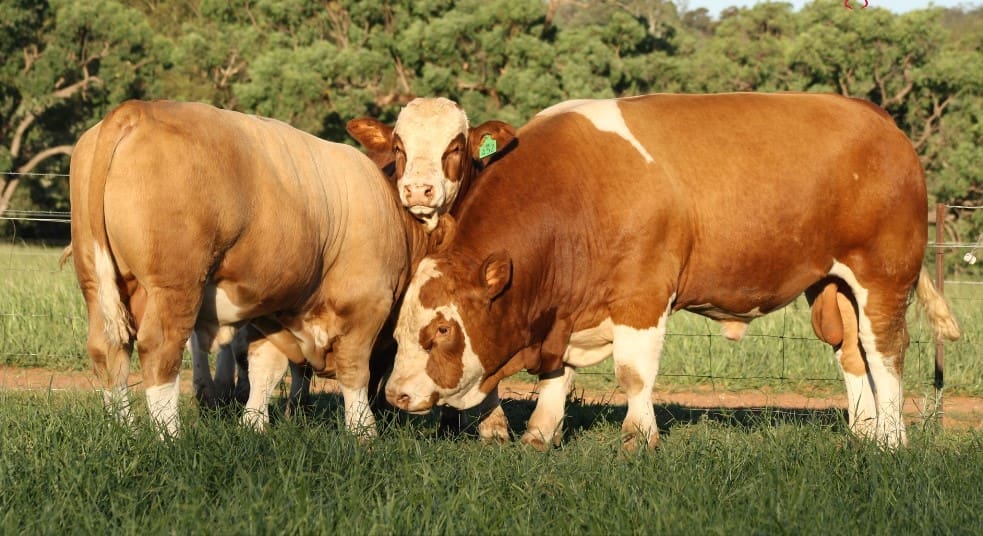 Anecdotally, there's a feeling that every possible breeding-age female is being thrown into commercial mating programs across the country – from maiden heifers, to aged cows that would normally have found their way to the abattoir. Abundant grass in most cattle producing areas, and BOM's forecasts of a wet spring and early summer have only fuelled that further.
Add weaner prices of anywhere from $1200 to $1500 to that, as well as the underlying breeding herd recovery and it has become a powerful cocktail for demand for replacement beef bulls.
One large processor livestock manager believes that next year's calving will be easily the biggest on record, relatively to Australia's overall national herd size.
Using a few basic 'this year Vs last year' comparisons, it's clear that many bull breeders have added a few more sale bulls to their catalogues in 2021, after slashing numbers in the 2019-20 drought years. But despite that, it is clear that supply is still currently being absolutely overwhelmed by buyer demand.
In-demand individual seedstock sales have at times in the past achieved 100 percent clearances, but nothing like the numbers being seen in 2021.
Statistics tell a clear story. Of the past 50 bull sales of various breeds and across all regions recorded on Beef Central's 'recently completed bull sales' listings, no less than 36 (effectively, 72pc) of sales plotted in the statistics sold between 97pc and 100pc of the bulls put before buyers. That narrow range allows for a handful of bulls going lame or being removed from the offering for other reasons at the last minute.
Another four sales (representing an additional 8pc) sold between 93pc and 96pc of bulls offered, which in any other year would have been considered exceptional.
Collectively, it means that in total, 80pc of the recent bull sales staged across five states since mid-September have sold at least 93pc of the bulls put in the ring. In one condensed sales period between 20 September and 23 September, there were no less than nine consecutive clearance rates of 100pc.
As of last week, one of the largest tropically adapted breeds popular in northern Australia told Beef Central it was tracking a 2021 sale clearance rate of 97pc.
Even the largest annual bull sales in the country, such as Rockhampton Brahman Week held last week, produced a 99pc clearance of the 862 bulls offered by almost 200 vendors.
What's driving the trend?
"A 100 percent clearance at a bull sale no longer necessarily signals buyer approval at the quality of the bulls on offer," one source close to the seedstock industry told Beef Central this week.
"The total clearance rate has this year become absolutely routine at many sales, and simply says the stud had the bulls available for purchase," he said.
"There are definitely some (lesser quality) bulls that have sold this year that would have struggled to find a buyer in past years – it simply reflects the race to secure enough bulls to cover intended females."
Australian Registered Cattle Breeders Association executive director Alex McDonald has noted the extraordinary and consistently high clearance rates at sales this year.
"There have been plenty of sales in the past that averaged 60-80pc clearances during tougher years – some might get above 90pc, and occasionally, sell every bull. But this year has been exceptional," Dr McDonald said.
"Many bull breeders are offering a few more bulls this year than the previous couple of years, but it is really the buyers who are driving the trend. I think there is a combination of factors in play – good seasonal conditions and record high cattle prices are driving a lot of confidence. And remember – during the drought, a lot of commercial producers just held-off buying replacement bulls."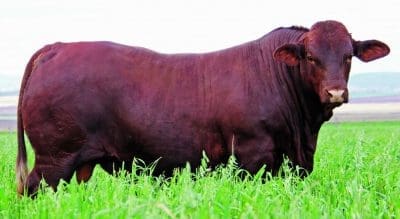 Santa Gertrudis Australia chief executive Chris Todd said another indication of the supply/demand situation was that a lot of the larger studs in his breed had already sold most of their 'paddock' bulls this year.
"There is big demand out there, and buyers appear determined to join as many females as possible," he said. "The cattle market has replenished many bank accounts, and bull buyers are absolutely determined to buy the bulls they think they need."
Many good commercial bull buyers were this year routinely paying a $15,000 average for the Santa bulls they needed, Mr Todd said.
Angus Australia chief executive Peter Parnell said while a lot was said about the liquidation of the cow herd during the 2019-20 drought, there was also an equally significant liquidation of bulls going on.
"Bulls were worth a fair bit of money at the meatworks all through the drought and since then, so it eased the pain a little to let a few more older bulls, or 'spare' bulls go to slaughter," Dr Parnell said.
"It's left a big hole to fill, and the 'buffer' that normally exists with spare bulls is probably as low as it has ever been. As a result people have had to re-charge their bull batteries, in an unusually large way this year. That's part of it – and they have the capital to do it."
Could bull breeders saturate the market?
Asked whether it was possible that seedstock producers might 'overshoot' in coming years in terms of bull numbers – driven by the incredible prices and demand on offer this year – Santa Gertrudis head Chris Todd said he did not think it likely.
"While the majority of NSW and Victoria is having an unbelievably good season, more than 50pc of Queensland is still in drought. It suggests there is a lot more herd rebuilding to go, yet, in some areas, which will help underpin demand again next year."
Angus Australia's Peter Parnell said there were a few more Angus bulls on offer this year compared with 2019-20, and he expected 'a lot more' in the next couple of years.
"The bulls on the market this spring are the result of matings made during the drought, when registered cow numbers were low. It's a reflection that bull breeders have probably kept a greater proportion of male calves entire, as bulls to put in the market."
Coupled with that, Dr Parnell suspected there were a lot more bulls slaughtered during the drought than many people had anticipated.
"But given the encouragement that the seedstock sector is getting this year from buyers, I would expect we are going to see a lot more bulls offered over the next couple of years.
Whether a supply 'response' from bull breeders turns into an 'over-supply' remained to be seen.
"But bull breeding is like any typical marketplace: the market responds to price – high prices drive higher production, and that will in turn pull price back a bit."
"It will depend somewhat on the overall herd growth in the industry. If the industry continues to do as well as it currently is, and the national cow herd size grows, we will need a greater supply of bulls in future years," Dr Parnell said.
"If, or when we hit the over-supply point I'm not sure – it may not be within two years, but I'd expect we will hit that point, eventually. But the economics around supply and demand will determine the outcome."
"I'd anticipate high demand (and price) for bulls will continue for at least one more year, but possibly in two years' time, demand will start to plateau out again, as cattle producers fully recharge their bull batteries, and herd size growth starts to slow down again."
"But all the indicators are for a very bright future for beef."