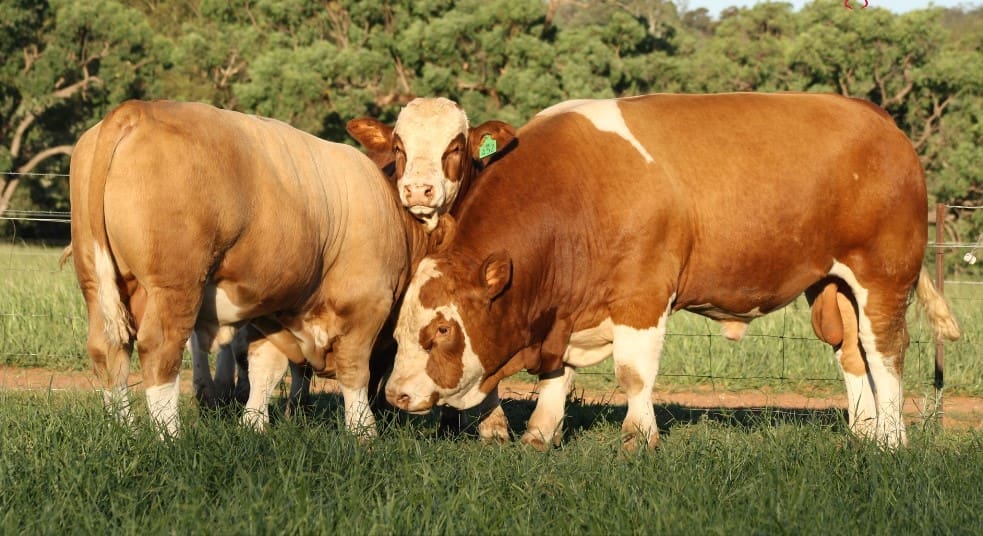 BULLS are responsible for more than 90 percent of the genetic change in a beef herd and the bull bought this year could still have daughters in the herd in 15 years' time.
Therefore, choosing where to source your bulls is one of the most important decisions commercial breeding businesses make.
We believe that deciding which stud or studs to go to is more important than the selection of individual bulls. The selection of individual bulls is important, but the genetic profile and progress of your seedstock source is arguably more important.
It is not an easy decision. There is a lot of information to sift through and understand. While there is a lot of good objective information accessible these days, if you are only looking at it once a year, it can all be a bit confusing and overwhelming. Then there is the promotional material, with photos of fat shiny bulls in green paddocks, lots of promotional claims, pedigrees, and more numbers to sift through.
From all of the information, advertising and potential studs out there, how do you identify which seedstock sources will take your herd forward?
This is a question that comes up a lot in our dealings with clients. Our approach has been to access BreedPlan data for the breed(s) under consideration and assess the genetic profile of seedstock sources within the breed to identify those who will suit the production system. In doing so, we have often thought that it would be very useful to have a resource that listed the top performing studs across breeds and detailed their genetic profile.
Top Studs 2023
As there was no such resource available, we have decided to develop one, and are pleased to release to the beef industry the Top Studs 2023 publication. This publication provides information on the genetic profile and genetic direction of over 200 of the leading beef studs in Australia from across 13 breeds.
To make the process as simple and as transparent as possible, Bush Agribusiness has applied just three criteria for studs to be identified as a 'Top Stud';
They, and their breed, utilise BreedPlan and have at least one selection index.
They register at least 50 animals a year on BreedPlan.
Their 2021 drop average equals or exceeds the breed average for at least one selection index.
Surprisingly, these criteria whittle the list of available seedstock sources down considerably. Unfortunately, not all breeds are included, through breed societies not utilising BreedPlan, or not having selection indices if they do. However, it is still as comprehensive a list as has ever been compiled on which studs are currently at the top of their breed.
The selection indices are a reflection of the profit generated per animal in various production systems, effectively summing up all available genetic information into one number. We decided, therefore, it was the most appropriate way to identify the Top Studs within each breed. We could have used the sale price average, number of bulls sold, top price, or number of show ribbons but none of these would specifically identify which studs are above average for commercially relevant genetics within their breed. This isn't to say BreedPlan or the data provided by studs is perfect, and we address these topics in the publication.
We think it is important for these 'Top Studs' to be identified. Their efforts are forging the way for quantifiable genetic change that benefit the bottom line of commercial producers in the industry. They aren't always the prominent ones, there are many quiet achievers also.
Some in support, some against
Since we began compiling this publication and players in the seedstock industry became aware of it, we've had a number of phone calls from seedstock businesses about it. Most were congratulatory, saying that there was a big need for this sort of thing, others were the opposite, suggesting that what we are doing is divisive, bad for the industry and that we should not proceed.
In our view, being a seedstock producer means that you are nominating yourself as a leader of the industry. You are putting yourself out there as someone who is producing genetics that will provide a better outcome for producers than keeping their own mickeys will. With this comes the responsibility to demonstrate that your genetics will benefit the bottom line of potential buyers. Some seedstock suppliers relish this transparency, others less so.
To us, transparency in seedstock production means objective genetic data relevant to Australian production systems, underpinned by quality phenotypic measurements presented in a way that allows valid comparison with peers. This is what we have endeavoured to compile in the Top Studs publication.
Top Studs is not for everyone and neither is it designed to be. It has been developed as a resource for profit focused commercial producers to use in their selection process for a seedstock source that will take their herd in the right direction. It is available from the Bush AgriBusiness website for a smaller investment than the tank of fuel you will use going to the next bull sale.