IN A year when stud sale results have generally been modest, to say the least, there's been results that have gone against the trend – including a bunch of new breed records.
The hit-and-miss nature of the 2023 spring bull selling season has been clearly evident in results extending across most, if not all popular beef breeds.
A few sales have defied expectations, while many others have been disappointing for the vendors involved – especially after back-to-back years in 2021 and 2022 when new benchmarks were set for average price and clearance rates.
But the major correction in commercial cattle prices, driven further by rapidly encroaching drought in many areas of eastern Australia, has not stopped a sequence of breed records being set for seedstock bulls and females during September.
Seven well-established beef breeds have set new bull and/or female record prices this spring, proving that truly elite genetics packages create their own market.
Some have suggested that the clearance of the live export blockage to Indonesia over LSD concerns may have injected some confidence back into the northern bull market in recent weeks.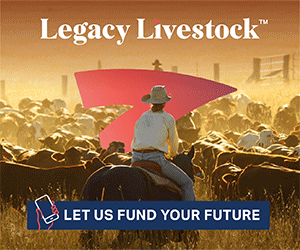 Recent this month within the Droughtmaster breed illustrate the recent trend, with registered bull and female records for the breed being smashed last week, within 24 hours of each other.
The Droughtmaster bull record was re-set twice on the same day during the annual Glenlands sale held near Bouldercombe on Thursday.
The 21-month old PP homozygous poll Glenlands D Everest sold for a new record high of $320,000 to a syndicate representing South Africa's Considerata Holdings and Samari Stud, Hughenden, North Queensland.
The 934kg record-setter scanned for a 150sq cm eye muscle, IMF of 5.3pc, and P8 and rib fat of 13-9mm. Breedplan EBV data was provided for birth and mature cow weight, 200-600 day growth and eye muscle area only.
Everest was an IVF son by Glenlands' $160,000 2020 National Sale purchase Rondel Whiskey, whose sons and daughters appeared in the Glenlands sale catalogue for the first time this year.
Everest's dam, Glenlands D Bells 'n' Whistles is considered by the Childs' as the best cow bred by the stud to date, representing a 'true cornerstone female', the catalogue commentary said.
Earlier in the sale, Glenlands D Empire State, another Whiskey son, was sold for $240,000 to the O'Neill family of Nyanda Pastoral, Rolleston. Empire State held the breed record for the briefest of periods, before being trumped by the Everest bidding dual a few minutes later.
The result pushes Droughtmasters higher on the breed record prices rankings (click here to view Beef Central's comprehensive list), now sitting behind only Angus ($360,000) and Brahman ($325,000) in bull benchmarks.
In all, Glenlands sold all 196 bulls offered on Thursday, averaging $22,459. That result was down only 9pc on last year's inflated record sale average.
Just 24 hours earlier, Glenlands re-set the Droughtmaster breed female record, selling G. D English Rose for $70,000 during  the stud's separate annual Female Sale. She is a full sister was from the same flush as the new record-priced Droughtmaster bull sold the following day.
The sale of G English Rose eclipsed the breed's previous female record of $42,500 set back in 2007.
Ultrablack records fall
The same week, another tropically-adapted beef breed saw records re-set for both bulls and females.
The Pearce family of Telpara Hills Brangus and Ultrablack Stud near Tolga in farm North Queensland sold 139 of 140 bulls offered at their annual bull and female sale, with bulls averaging $13,545.
Setting a new Ultrablack breed record for bulls at $100,000 was Telpara Hills New Limit 801S7, bought by Shamrock Black Brangus, Bororen, Queensland. The result eclipsed the previous breed record set only a week earlier of $80,000, for Palgrove Sugar Ray sold by Palgrove Ultrablacks, Dalveen QLD to Hewitt Cattle, Mudgee NSW, at the Palgrove annual bull sale earlier this month.
Later in the Telpara Hills sale, the Ultrablack registered female record price was re-set, when Wayne and Kellie Dobe from CPR Brangus near Ravenshoe, Far North QLD paying $40,000 for Telpara Hills Miss Geddes 468S29.
Ultrablack (three-sixteenths Brahman/remainder Angus) and Brangus (three eighths Brahman and above) are often bred by studmasters in parallel tropically adapted herds.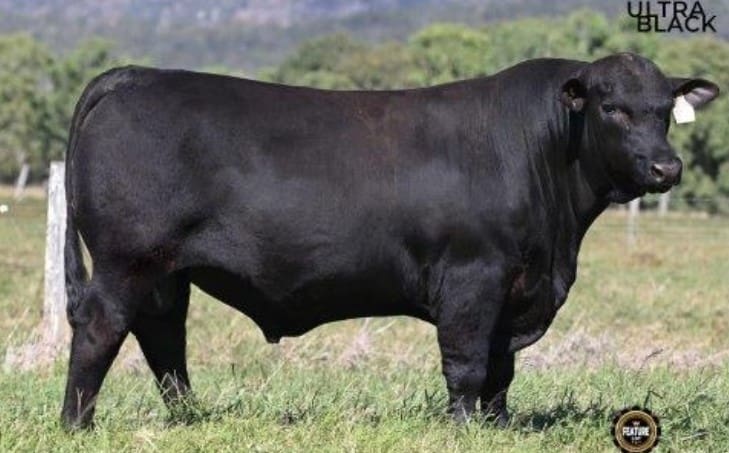 Other new beef breed records set for bulls earlier this spring include:
Angus: $360,000 for Texas Thunderstruck T383, sold by Ben and Wendy Mayne, Texas Stud Warialda NSW to Macka's Beef, Saltash NSW at the annual Texas Angus sale, July 2023.
Speckle Park: $150,000 for Born Ready Shady, sold by Born Ready Speckle Park Cattle to Ivery Downs Speckle Park, Colinton, QLD at the East Coast Select Sale September 2023.
Shorthorn: $106,000 for Ronelle Park Slurpie S29 sold by the Johnstone family, Ronelle Park, Lyndhurst NSW to the Falls family, Malton Shorthorns, Blighty NSW at the National Shorthorn Sale, Dubbo NSW in June 2023.
Black Simmental: $55,000 paid for Woonallee Toronto T274 sold by Baker Group, Woonallee, Millicent, SA to GB Livestock, Braidwood NSW and ABS Australia at Woonallee's annual bull sale August 2023.
Worth noting is the point that most of this year's new record-setting bulls were only 18-21 months or younger at time of sale.
Click this link to access full list of beef breed record prices for bulls and females.