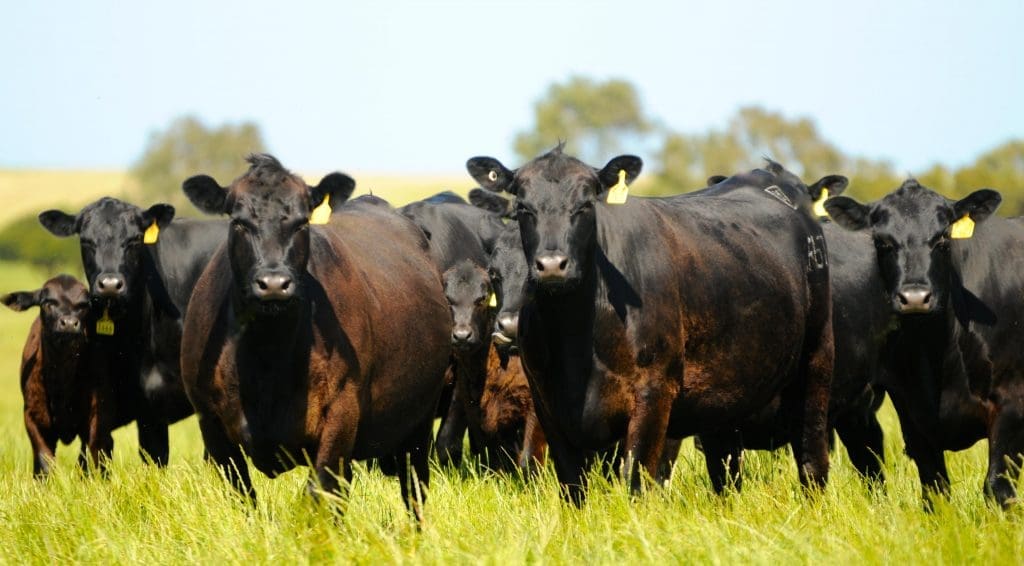 HD50K has been promoted by Angus Australia and some seedstock breeders as the new you-beaut technology that will provide a giant step forward for Angus breeders to cut through the complexity of making breeding decisions and improve accuracy of Breedplan data.
Yes, the single-step process is fantastic and it's good to see the incorporation of genomic 50K and phenotype data analysed together and producing new enhanced EBVs.
The biggest decision we make at Lawsons Angus each breeding season is which AI sires make the cut, and then how we put them to work in our mating plan.
So you would think that HD50K is going to change our world. We are being told that single-step HD50K genomics is the greatest advancement since the introduction of Breedplan and "is part of Angus Australia's commitment to ensuring Angus breeders in Australia have access to world leading genetic improvement technologies."
Of course we want to use technology that enhances the accuracy of our breeding decisions and that helps us identify elite young sires for further testing. However, contrary to the view that Angus Australia seems to hold, we are not convinced it is the silver bullet.
The HD50K test costs more than $50 per head and in our experience we don't see the return on investment for us or our clients at this point.
"Most of these fantastic looking bulls with HD50K enhanced EBVs do not fit our criteria for calving ease, growth, mature cow weight and carcase traits"
Breeders may think just because a bull is 50K tested we should feel more comfortable that the information is now more reliable, so you can sit back and buy with confidence. In fact, in most cases the bulls that are the HD50k bright stars do not suit our program or our clients.
Most of these fantastic looking bulls with HD50K enhanced EBVs do not fit our criteria for calving ease, growth, mature cow weight and carcase traits. For example, most of the top 50 Heavy Grain sires have 50K DNA tests, but no one talks about the fact they average a massive +125 on Mature Cow Weight (see last week's opinion piece).
It's a similar scenario with the Angus Sire Benchmarking program. It's a world leading progeny test and research project, but unfortunately most of the sires are not even close to being suitable for the majority of progressive Australian beef producers, or the feedlots or the meat processors.
Just ask Rangers Valley feedlot what they think of the steers coming through the program. The question we need to answer is where are the future animal breeders in Australia going to come from with this type of leadership?
Yes, they will be technically savvy, but we need to improve the training and applied knowledge of future animal breeding and make sure they also understand basic farm management and economics. Genetics are an important input for all parts of the supply chain, but unfortunately, little has changed in connecting the dots in a complex supply chain.
Within our own seedstock breeding operations at Lawsons Angus, we will continue to focus on the importance of the key the economic traits that improve profitability for our clients.
We are not dismissing the value of HD50K, however we believe it is one of many tools good breeders should be using to advance the breed.
HD50K genomic testing is being used as a smoke screen to divert from the real underlying issues that we should be focusing on, which is that the seedstock industry is lacking people with applied animal breeding skills and the knowledge to understand how genetics can be used to benefit all parts of the supply chain.
It's important we remain objective and accountable to our commercial clients, but also continue to improve the productivity and genetic potential of Angus cattle from on-farm to the end product on the rail.
Like our cropping counterparts, we need to sort the oats from the chaff and continue to do our research to find new sires that are more productive, more drought-resistant and produce higher-value carcases on the rail.
The new HD50K is a new tool to help us, but genomics is far from a silver bullet when it comes to making long term breeding decisions.