BULL breeders across Australia have been quick to respond to latest government restrictions over gatherings of people, swinging quickly to online auctions in place of face-to-face bull sales.
There has been a sharp rise in online bidding in physical bull sales held over the past week, and an increase in the number of genetics sales scheduled for coming months which will now be online-only this year.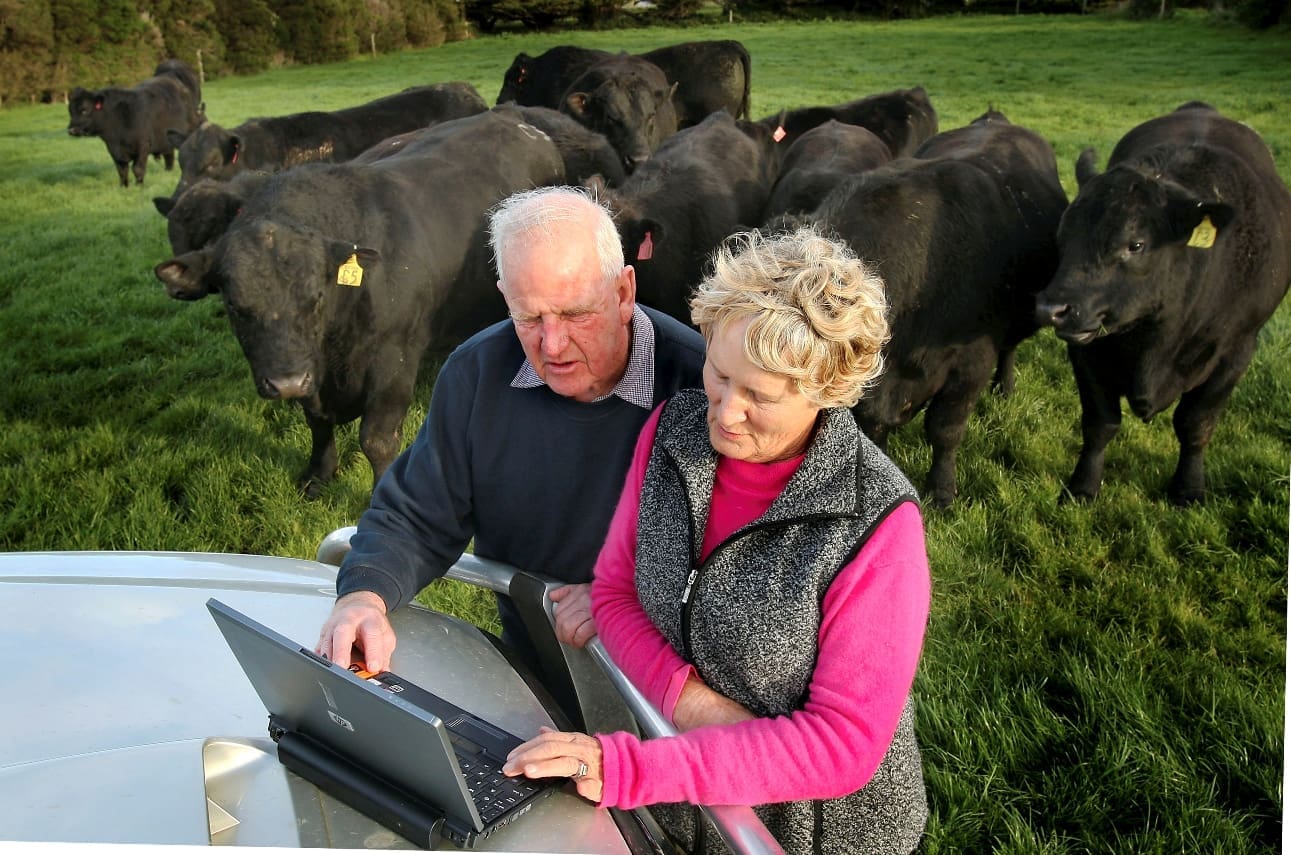 As COVID-19 unfolds, the online channel looks like providing an important function in livestock and seedstock sales to ensure an active marketplace and supply chain.
AuctionsPlus has this week fielded 'quite a few' early inquiries from vendors for upcoming bull sales, operations manager Tom Rookyard told Beef Central this morning.
These had come from across Australia, as well as some from overseas, among stud breeders facing the same challenge around interacting with their buyers. Some were existing clients who in the past had held a physical sale, supported by interfaced AuctionsPlus online bidding, while others were studs new to online selling options.
Here's some recent examples of upcoming sales moving online this year due to COVID-19, and recent fixtures where online bidding has been strong:
Limousin National Show & Sale
The Limousin National Show & Sale committee issued a statement saying that based on current government recommendations and health guidelines, it was moving to an AuctionsPlus online-only format for its 2020 sale, which will remain on the same date of 1 May.
Due to government restrictions currently in place there will not be any events held in the sale's host city of Wodonga. Photos and videos all the sale lots will be available online for prospective buyers. All cattle on offer will be independently vet-inspected and backed by the Limousin Assurance Program.
In another innovation, the sale committee has partnered with The Global Cattle Market group, which host the popular "Champion of the World" seedstock competition to bring an online judging platform for the sale this year, in lieu of the regular live judging program.
"This will allow breeders and cattle enthusiasts across Australia and around the world to view and engage with the Limousin National, and help create more interest in the sale which in the past has been live-streamed to audiences," the committee said. The online judging program will commence mid-April with final champions to be announced during the week of the sale.
For more details on the event, contact Limousin Australia.
2020 Elite Wagyu Sale
While the Australian Wagyu Association's WagyuEdge 2020 conference and tour has been called off, the Elite Wagyu Sale that normally forms a centrepiece for the conference will now proceed as an online-only event. The sale has been live for the past four years, with online bidding also offered, and has grown year-on-year to set some extraordinary seedstock industry price records in the past two years.
This year's Elite Wagyu online-only sale will be conducted via AuctionsPlus on 30 April. The preliminary catalogue is now available online, offering 98 lots including registered females, bulls, embryo flushes and semen packages.
Kilburnie Angus Female Dispersal
Kilburnie's  on-property Angus Female Dispersal on 27 March is now an AuctionsPlus Simultaneous Auction. All animals will be on sale simultaneously. Animals will be available for inspection by prior appointment from Noon on Tuesday until Friday 2pm. Click here for details.
Ascot Autumn Bull Sale
Ascot's Autumn bull sale on 1 April will go ahead, with precautions (see below) as usual on-property, North Toolburra near Warwick. Online bidding through AuctionsPlus is also available to buyers, with live video & audio, as well as bidding through buyers' preferred agent.
"As far as an indoor event (uninterrupted space of < 100 people) we have put in place measures so that social distancing can be achieved in our open sale shed," Ascot's Jim Wedge said. "We will only have two grandstands, with signs advising of 1.5m distancing. We will provide chairs on the western open side of the sale shed, spaced at 1.5m intervals, allowing buyers to spill outside and still be able to view the bulls in the ring. Well-placed spotters can pick up their bids," he said.
Online bidding helps drive strong stud sale results in CQ
Seedstock sales held in Central Queensland this week have seen sharp rises in online bidding activity taking place.
More than 40 percent of bulls sold at Monday's Speckle Me Speckle Park bull sale at Gracemere sold to online bidders, using RLX's Stocklive platform.
The online purchases included the sale's top-priced lot sold at $23,000 to the Birchmore family, bidding from Winton. In total, 31 bulls were sold for an average $7677 for a 100 percent clearance.
Nutrien Livestock's James Saunders said the sale reflected an outstanding result that was strengthened by access to online bidding technology.
"It was an outstanding sale with support from right throughout Central Queensland and further west, and this was great to see considering some of the issues the world is dealing with at the moment," he said.
"Stocklive worked extremely well and it's very important we have that facility there, as the online bidders really strengthened the sale."
Almost 140 people viewed the Speckle Me sale on Stocklive with 11 active online bidders. The average for stock sold to remote bidders exceeded that of the general sale average at $9850.
Last Saturday, the Rocky All Stars Elite Brahman Female Sale held at Gracemere – also interfaced with online bidding – achieved a 100pc clearance and an average of $5381. Almost 250 logged in to view the sale on Stocklive with 14 lots secured online at a value of $58,500.
Robert Murray from Elders Stud Stock, Rockhampton, emphasised the importance of remote access to sales under current conditions.
"The crowd was noticeably down because of the situation but we had tremendous support online," Mr Murray said.
FarmGate Auctions waives online livestock listing fees
Australia's newest online livestock sales platform FarmGate Auctions has waived listing fees for livestock sellers, including private, stand-alone and stud stock sales, following the onset of the Coronavirus pandemic, in a bid to support the continuation of livestock trade in the coming months.
FarmGate Auctions co-founder and Gunnedah-based livestock agent Guy Gallen said coronavirus presented a whole raft of challenges for primary producers yet highlighted the need for reliable and remotely-accessible agtech solutions to help the livestock industry thrive in times of uncertainty.
"With the new 'social distancing protocols' in place in public areas – which include saleyards, auction houses, rooms and places – livestock producers and buyers are unsure of where to buy or sell their stock," Mr Gallen said.
"We need to open every market opportunity we have and allow buyers and sellers to meet in ways they never have before. This means doing business remotely and online, which is why we're waiving fees to encourage vendors and agents to consider this new platform for trade."
Established in 2017, FarmGate Auctions says it brings livestock producers closer to their customers, by using better technology and marketing opportunities as well as removing cost and red tape throughout the transaction.
"Producers have faced their share of challenges in recent times with the drought and bushfires so it's imperative now with a bit of a season behind us, that we help them capitalise on demand and get business back on track. New and creative technological solutions are a big part of that," Mr Gallen said.
After launching with cattle auctions in October 2019, FarmGate Auctions will hold it's first sheep sale this Friday, with almost 2000 Merino sheep from the Australian Eastern Seaboard States.