WITH the World Angus Forum now just under two years away, planning and organising is well underway for the two-week event, set for late April to early May 2021.
Australia will host the event for the first time since the enormous success of the 1997 World Angus Forum hosted by Angus Australia, with an extensive program in store for delegates.
The Forum will begin with a welcome function in Sydney, followed by a pre-tour winding through the central west of New South Wales, showcasing world class Angus properties along with one of Australia's best-known food and wine regions.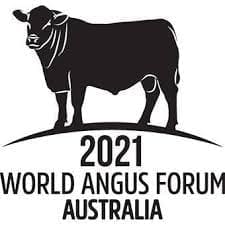 The main event will see a technical forum hosted in the nation's capital of Canberra, ACT, where delegates will be privy to all things Angus, here and abroad, as well as looking into what technologies we can expect to be taking us into the future in the agricultural world.
Following the Forum, the post tour will travel from Toowoomba, Qld to Rockhampton allowing delegates to experience the northern beef-producing region and the work of Angus producers are doing in sub-tropical areas of Australia.
The tour will round up at Beef Australia 2021, the southern hemisphere's largest beef exposition.
Chair of the World Angus Consultative Committee, Mark Gubbins of Coolana Angus, Victoria, looks forward to the event, which will allow Australia to display its quality Angus beef on the world stage.
"The World Angus Forum will be an excellent opportunity for producers from around the world to come together to discuss the Angus breed," Mr Gubbins said.
"To have the opportunity to host this international event here in Australia will allow us to showcase the work of producers, their adoption of the technology and new age practices available to them and how we developing the Angus breed and quality end product available for consumers around the world."
Sponsorship opportunities are available for the World Angus Forum 2021, with the opportunity of partnering and exhibiting at the Forum giving commercial partners a unique opportunity to promote their brand and key messages to delegates from a wide range of backgrounds, expertise and influence across Australia and internationally.
For inquiries regarding partnering and sponsorship for the event, contact Rhiannon Cremasco, Partnership & Exhibition Sales Manager at sponsorship@arinex.com.au or on +61 2 9265 0700.
Over the next 20 months as the event approaches, information will accumulate via the World Angus forum website, which can be accessed here http://worldangusforum2021.com/