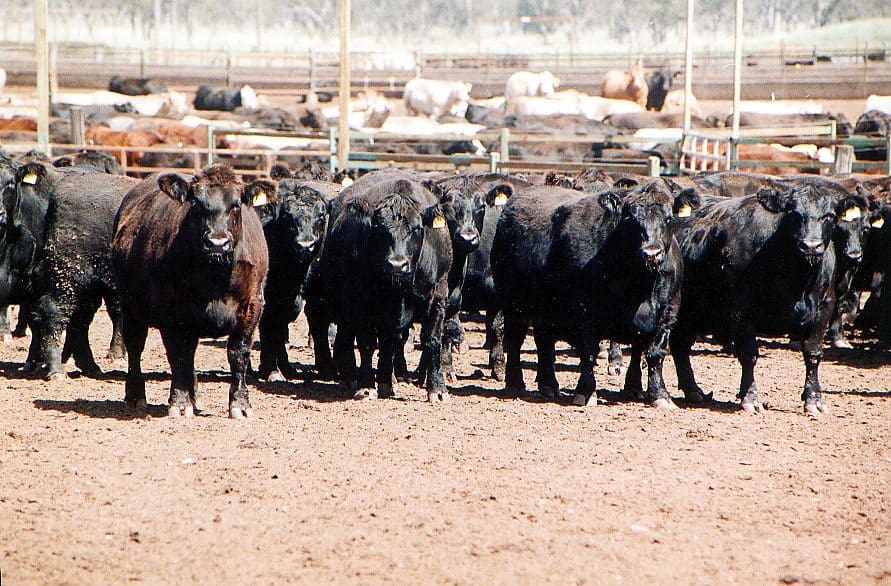 ANGUS Australia has launched a new producer education program focused on supporting the commercial sector of the beef supply chain.
The initiative will be led by Liz Pearson, who has been promoted internally as Angus Australia's Commercial Development Manager.
Angus Australia chief executive Dr Peter Parnell said the low national beef herd numbers currently being seen had put significant pressure on cattle procurement into the beef supply chain, and this provided a timely opportunity to consider strategies for achieving greater engagement with key supply chain participants, in particular lotfeeders and processors.
"Angus Australia is committed to servicing the needs of our commercial members and enhancing our engagement with supply chain participants," Dr Parnell said.
The new commercial development program had the capacity to bring tangible value to breeders of Angus cattle and in particular commercial breeders, Ms Pearson said.
"The enhancement of relationships throughout the beef supply chain and a better understanding of what our market wants from us can only bring vigour and robustness to the Angus breed," she said.
The Commercial Development Program is designed to focus on achieving greater engagement with  participants in the beef supply chain including commercial breeders, backgrounders, lotfeeders, processors and exporters. It will facilitate the success of initiatives to assist members achieve greater returns from the production of quality Angus and Angus cross cattle.
"These initiatives are designed to recognise, enhance and protect the competitive advantages of Angus in the commercial supply chain and thus create greater demand for registered Angus genetics," Ms Pearson said.
Dr Parnell said Angus Australia's commercial focus was strongly supported by its board of directors, the majority of which run significant commercial beef operations as well as seedstock enterprises.
"In fact, the current Angus Australia president, Libby Creek, from Kangaroo Island SA, having previously been involved in seedstock production, is now engaged entirely in commercial beef production," he said.
Angus Australia's vice-president, Brad Gilmour, is a well-known commercial beef producer from Western Victoria.
"This exemplifies that our interest goes well beyond simply servicing the needs of its registered seedstock members, but to engaging with the entire beef supply chain involved in the use of Angus and Angus-cross genetics," he said.