LONG-standing relationships mean a lot to the nation's third largest livestock transport company, which next year celebrates its 70th year in the business.
Frasers Transport, established way back in September, 1944, may well be the oldest substantial livestock trucking business in Australia still under original ownership.
Charles Missen Fraser and his wife, Edna, founded the business during the war, having been financed into a well-worn Ford truck by his grandfather, a local Warwick grazier. Frasers continue to own and operate the original family property at Richmond Hill near Pratten, established by their great grandfather in 1888.
Charlie started out carrying chickens and hay around the Warwick district before concentrating on livestock transport. By the 1960s the fleet had grown significantly as a second generation of Frasers moved into the business.
Today, Frasers Livestock Transport is owned and operated by Charlie's sons Ross, the eldest, Les and Peter. Bred into the trucking business, all three tagged-along on runs in the cab with their father from an early age.
Charlie, who passed away seven years ago, could never have imagined the scale of operations that the family business was to grow into over the next seven decades.
Today Fraser's operates a modern fleet of 50 prime movers, hauling 150 trailers in single, double, B-double, B-triple and roadtrain configurations. Total one-time uplift capacity is 250 decks.
The Frasers fleet in 2013 travels nine million kilometres across eastern Australia each year transporting more than four million head of livestock between cattle properties, feedlots, saleyards, abattoirs and ports.
The company today employs 110 staff across its operations, based either at the Warwick headquarters, or at depots north as far as Gracemere, Goondiwindi, Dalby and Roma.
As has been a common theme throughout Beef Central's Top 25 reports, staff is a key component to the business's success, with a lengthy list of long-standing employees.
Frasers has examples of third generation drivers working for the company, including some where both father and son are both currently hauling stock in the distinctive two-tone green and gold prime movers.
"Both for my brothers and I, and a lot of our longer-serving staff, we've known nothing else," co-principal and managing director Ross Fraser told Beef Central.
"Transport operators, as much as anybody else in beef industry supply chain, need to have that close affinity with animals, and whether it be through cattle, sheep or our interest in horses, it's about all we've ever known," Mr Fraser said.
Among the nation's major corporate-scale beef producers, Frasers does a lot of regular work for the Australian Agricultural Co, Consolidated Pastoral Co, and Acton Land & Cattle Co (mostly within those company's Queensland property networks, rather than NT areas).
While Frasers – like Martin's Transport – lost some important regular runs when JBS Australia launched its own stock transport business in 2009, JBS remains an important client for other work.
At the other end of the scale, Fraser's continues to service a legion of smaller beef producers scattered across the state, many of whom have worked with the company for decades.
Particularly around the Warwick and southern Darling Downs area, that includes third-generation cattle clients who have shipped cattle with Frasers for much of the past 70 years.
A good example is the current president of the National Farmer's Federation, Brent Finlay, whose grandfather first shifted cattle and sheep from the family's traprock country property near Stanthorpe with Frasers in the early 1950s. The relationship continues today.
Ross Fraser said the generational change from his father's era to that of the three brothers was a major catalyst for growth into the company's modern era.
While their father set the foundation for later growth, his boys had a vision to grow the business into something beyond what he could have ever contemplated.
"When I first came into the business, we weren't doing any double deck work, and no roadtrain, or three or four deck sheep work, for example," Mr Fraser said.
"That's the way we pushed it, because we could see there were opportunities and efficiencies of scale there, with multiple trailer combinations," he said.
Following a common pattern seen in our Top 25 Transporters profiles, acquisitions of other smaller trucking businesses in complementary areas has also helped expand Frasers operations to the stage it is at.
Some of those purchased businesses included:
Dr Jim Baker's Lighthouse Transport operations based out of Roma, in around 1995
the Dalby division of Bruce McIver's McIver's Transport business, numbering four trucks, which opened the door to new work for local downs feedlots like North Australian Pastoral Co (Wainui) and Stanbroke Pastoral (Bottletree)
Tom Woods' TWT Transport business out of Goondiwindi, which at one point had a dozen trucks or more, but which included six or eight at time of purchase.
Bill Matton's mattons Transport in Rockhampton (four trucks) bought in 2003. There were also a number of smaller operators bought out by Charlie Fraser in the 1960s and 70s.
Push for 'loaded kilometres'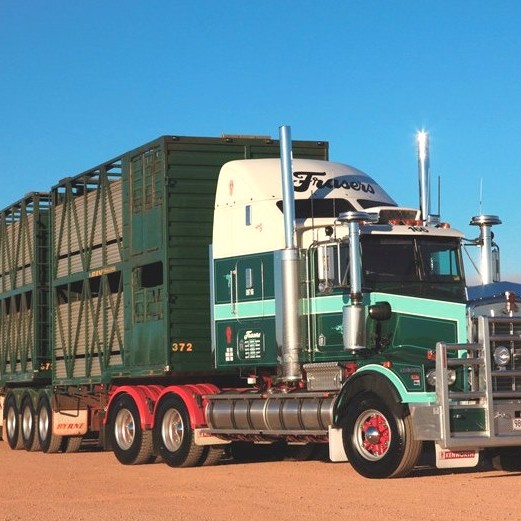 Ross Fraser said while acquisitions of smaller operators in new areas both extended the 'footprint' of the business and gave access to new clients (often showing great loyalty to the original business), it also played an important role in trying to get more 'loaded kilometres' out of the fleet.
"By its very nature, the livestock transport industry is one that typically operates, loaded, only 50 percent of the time, or less," he said.
"Our business, for example, operates on about 53 or 54 percent loaded capacity, but it is a constant challenge, and we, like others, do a lot of empty running," he said.
Networks and depots in other geographic areas was one way to try to minimise that.
The expansion of feedlot operations across eastern Australia in the past 20 years had also provided another catalyst for business growth for Frasers, and helped better utilise equipment.
A big part of the company's business is now feedlot related – both incoming, and outgoing finished cattle to meatworks.
"To a certain extent feedlots have helped drought-proof the industry – just look at the contribution they have made this year, for example," Mr Fraser said.
"At the same time they have in fact provided greater opportunity for livestock transporters, because lotfeeding represents an extra leg in the supply chain. It gives transporters a second chop, before the animal reaches the processing stage."
Frasers 2013 prime mover fleet includes 50 Kenworths, manufactured to a strict set of company specs in the Kenworth Melbourne factory to meet the tough conditions and special demands of livestock transport operations. The T658 and T659 model Kenworths feature Road Ranger gearboxes, Cummins 550hp 1800ft/lb torque engines, Signature Gen 2, ISX/EGR and ISXe5.
Euro4 engine technology is used, together with on-board computer monitoring of emissions and engine performance, and satellite tracking.
Operating via the Telstra NextG network, the GPS MTData system enables central operations monitoring and route-tracking. The system features engine-management interface, monitoring and reporting on hard acceleration, braking and cornering (g-force) to improve safety and overall vehicle maintenance cost.
Frasers trailers are designed and developed in association with Byrne Trailers, one of Australia's foremost specialist manufacturers, utilising airbag suspension, specialist effluent management and a range of side and rear, and cross-loading options to meet the diverse requirements of different transport and delivery applications.
Ross Fraser offers his views on liverstock transport industry operational topics in a follow-up article next week.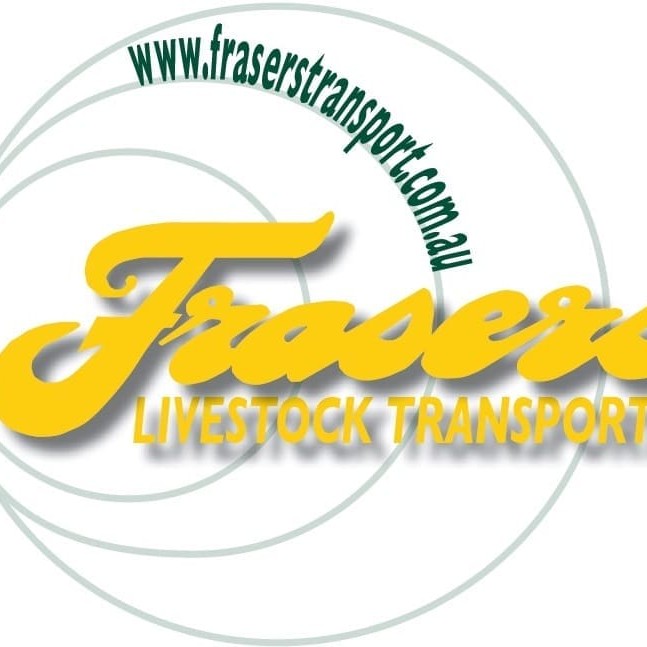 Contacts:
Warwick Head office
332 Killarney Road Warwick, Q 4370
Phone: (07) 4661 2922 (24hrs)
Goondiwindi depot: (07) 4671 1699
Roma depot: (07) 4622 1167
Dalby depot: (07) 4662 2747
Rockhampton depot: (07) 4933 4755