Locations: Teys Condamine feedlot, Condamine Qld; Charlton feedlot, Charlton, Vic; Jindalee feedlot, Temora, NSW.
Capacity: 67,000 head
2015 Top 25 position: 2; 2003 positions: Teys (10), Cargill (13).
Estimated Annual turnoff: 220,000 head
GRAINFEEDING provides a central pillar to Teys Australia's vast export and domestic beef output through beef processing plants in Queensland, New South Wales and South Australia.
The company owns and operates three large, geographically disparate yards in southern Queensland, central NSW and northern Victoria.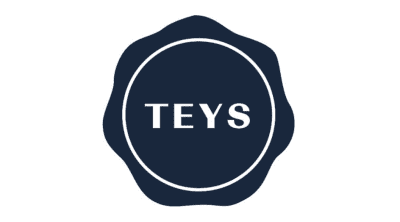 While continuing to rank highly among Australia's largest lotfeeders, Teys has drifted from position two in 2015 to position four this year, due to higher rates of expansion among competitors.
The 2003 Top 25 report was conducted well prior to the merger of Teys and Cargill in 2011, which formed the Teys Australia joint venture.*  Back then, Teys itself ranked 10 among Australia's lotfeeders, through the company's Teys Condamine feedlot established on Queensland's Darling Downs in 1989. Operating separately, Cargill (which operated the Jindalee feedlot near Wagga at the time) ranked 13.
The two yards were included in the merger that occurred, and in 2014, the Teys Joint Venture greatly expanded its grainfed operations with the $10.1 million purchase of the Charlton feedlot in Victoria from Elders.
Today, Teys operates a network of large export beef processing plants stretching from Lakes Creek and Biloela in Central Queensland, to Beenleigh near Brisbane, Wagga and Tamworth in NSW and Naracoorte, SA. Most of these process both grain and grassfed beef, with the grainfed supply from both company-owned feedlots as well as other suppliers. All of the grainfed beef produced goes into company-owned brands like Riverine Premium (mb 2 and better), Riverine Classic and Teys Certified Angus.
Charlton today has capacity for 20,000 head, Jindalee can manage 17,000 head, and Teys Condamine is built to its licensed capacity of 30,000 head. A big expansion from 15,000 to 30,000 head was completed around 2007, including milling, induction and water infrastructure as well as pen space.
The Jindalee yard, which was crowned ALFA Feedlot of the Year in both 2014 and 2021, holds a license for 30,000 head, but there are no immediate plans to expand further.
Annual turnoff across all three Teys yards is estimated at about 220,000 head.
While all three yards have been operating for at least 30 years, they have been heavily revised and updated over the years for better performance and improved environmental and animal welfare outcomes.
Charlton has seen the most dramatic changes, with major drainage works, pen upgrades, new hospital area, permanent shedding (see earlier Beef Central story here) and shade structures.
The three yards feed a range of cattle types and export-weight feeding programs, ranging from 100-120 days to midfed 150-day Angus programs for optimum meat quality performance. Somewhat unusually given the trends among competitors, the Teys beef business neither feeds, nor processes Wagyu cattle at this point.
Average days on feed across all three yards is now around 140 days, following a consistent trend towards longer feeding seen across this feature.
The northern yard feeds a greater percentage of flatback types, while Angus and British content rises further south.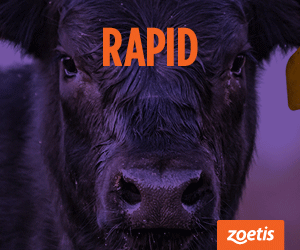 One of the biggest changes in an operations sense has been the adoption of HGP-free programs. At the time of our last Top 25 report back in 2015, Teys was feeding virtually no HGP-free cattle, apart from a few EU-eligible animals. Today, close to 50pc of all cattle on feed are part of HGP-free programs. That's being driven by export market access reasons, as well as customer demand. Meat quality is also a part.
At different times of year, Jindalee may also supply the company's Beenleigh plant in southern Queensland, as well as Naracoorte, in addition to the primary focus on Wagga.
Similarly, the company's Condamine feedlot can at different times supply the company's Beenleigh, Rockhampton, Biloela and Wagga abattoirs. The company considers it to be a strategic advantage to have feedlots with the flexibility to supply more than one processing plant.
Feeder supply
In combination, Teys' three feedlots have a demand for around 4000 feeder steers for induction each week, with supply mostly drawn from central Queensland to northern NSW for Condamine, central and southern NSW for Jindalee, and southern NSW, Victoria and South Australia for Charlton.
Virtually all of the feeder steers are bought out of the paddock, using Teys' own network of 20 slaughter cattle buyers stationed across eastern Australia.
Given the large weekly feeder cattle requirement, only a small amount of backgrounding is done within the Teys network itself, with most carried out externally.
At different times in the industry cycle, Teys has in the past also been a heavy user of custom-feeding space across eastern Australia. Around the time of our last Top 25 in 2015, the company had around 100,000 head stationed in a network of custom feedyards. But given the current state of play in lotfeeding profitability, there are currently no Teys cattle being custom-fed by others.
Aside from custom-feeding and grainfed cattle generated from the company's own yards, Teys continues to buy vast numbers of grainfed cattle each week from other yard operators, drawn from Central Queensland all the way to Victoria and South Australia.
Technology
All three Teys yards have had a long track-record in R&D work, looking for additional efficiency and operational advantages that can improve the business. Numerous trials using vaccines, feed additives, by-products, probiotics and other supplements have been held over the past 20 years.
The company is currently rolling-out the use of automated bunk-management systems (not self-propelled, but mounted in the tray of a ute), to improving the bunk calling and ration production process.
Expansion in the wind?
So given that Teys is basically feeding the same number of cattle it did eight years ago, is there an expansion phase coming?
"Potentially," Teys feedlot general manager Grant Garey told Beef Central.
"We have the ability to expand further at some of our sites. We'd be more likely to expand at current yards, rather than seek to buy a new yard, at present."
Staff, labour
Over the past 18 months, the Teys yards have also been trialling something novel in terms of recruitment, employing a contingent of overseas workers via the PALM Pacific Island Labour Scheme – following a similar strategy as used in the company's processing division. Most have been employed in the milling teams, with great success.
In combination, Teys' three yards operate with about 100 permanent staff. Managing the Teys Condamine yard is Phil Lambert. Jindalee has been managed for many years by Shane Bullock, a former ALFA Young Lotfeeder of the Year, and Charlton is managed by Ash Sheahan.
Like virtually all yards on this list, the age profile at all three yards is very young, by broader beef industry standards, with a lot of personnel in their 20s and early 30s.
Grant Garey thinks this can be partly explained by the fact that the feedlot industry is such a dynamic and exciting space, with a hunger to try new things, and adopt new technologies and practices.
"That tends to attract these younger people, where they can expand their range of skills," he said.
* Read Beef Central's first-ever news report, published on the day of our business's launch way back on May 10, 2011, which created shockwaves across the industry when it broke the news that Teys Bros and US-owned Cargill were to establish a joint venture Australian beef processing business.
Click here to return to Top 25 Lotfeeders table.
Click here to access all Top 25 Lotfeeders articles, as they appear in coming weeks
Feature proudly presented by Zoetis Australia and its products, BOVI-SHIELD MH-ONE, RHINOGARD and SYNOVEX