Locations: Whyalla Feedlot, Texas Qld
Capacity: 75,000 SCU
2015 Top 25 position: 3; 2003 positions: 2
Estimated Annual turnoff: 95,000 to 130,000 head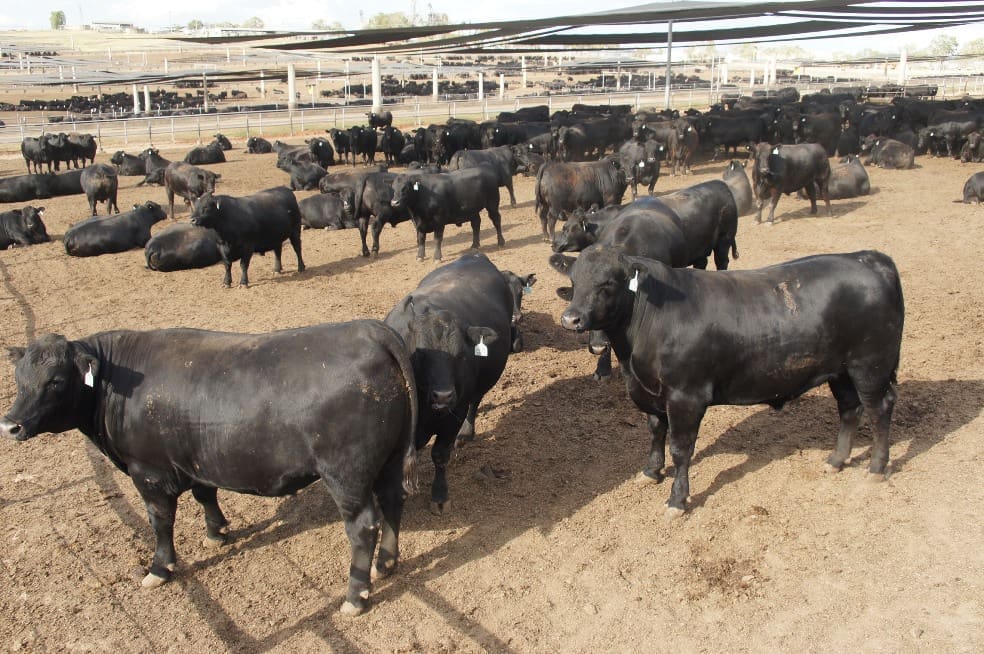 NH FOODS' Whyalla Feedlot is currently expanding to its full capacity of 75,000 head, which will make it about level with Australia's largest single site feedlot.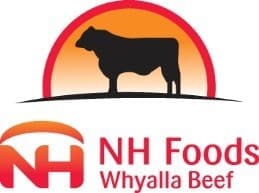 While the feedlot is currently operating at 56,000 head, work has already started on the expansion, which is expected the finish in September and has been included in its overall tally of the top 25 lotfeeders list.
Whyalla was Australia's largest single site feedlot before Mort & Co expanded its Grassdale site in 2020. The expansion will put the two feedlots neck-and-neck in-terms of which is biggest site – with Grassdale having a lower SCU number but feeding between 76,000 and 78,000 depending on the mix of cattle. Mort & Co will be profiled later in the top 25 feature.
Situated near the Queensland town of Texas, in a prime grain growing area on the New South Wales border, Whyalla was one of the first to move into large-scale feeding. Most of the feedlot's hay and silage requirements are grown on farm and most of the grain is sourced from within a 200km radius.
Formerly known as Nippon Meat Packers, NH Foods purchased Whyalla in the late 1980s and wasted no time expanding the feedlot operations from 3000 head to 50,000 head. At the time, it was easily the largest investment the Australian lotfeeding industry had ever seen.
Whyalla's development has taken a similar trajectory to the company's Oakey abattoir, which is about 200km north and is run in conjunction with the feedlot. It was purchased in the late 1980s as a plant that only killed a couple of hundred cattle per day, before undergoing heavy investment and a transformation into one of Australia's showcase abattoirs.
The company has continued to make significant investments in its sites, basically revamping the entire feedlot in the past five years.
Whyalla was an early adopter of shade and has been fully covered since 1992 – this in response to a heat event in 1991.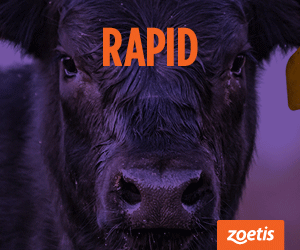 Recent upgrades include 75T/hour steam-flaking mill with an additional mill being constructed this year increasing capacity to 100 tonnes of flaked grain an hour.  The company has also upgraded its grain intake facility to assist in truck turnaround times, which will allow intakes of 300T of grain per hour.
Cattle procurement challenge
With Whyalla working on such a large scale and the company owning all the cattle fed at the yard, the company has always had to search far and wide for cattle. Whyalla's weekly intake can vary from 1900 to 2400 depending on cattle class.
The company has the capacity to background about 5000 head, which is generally used to help fill a supply crunch in the later winter months. About 3pc if its supply comes from its internal breeder herds in Northern NSW and on King Island.
General manager Tony Fitzgerald said the company has developed close relationships with key suppliers and purchased most of its cattle directly from the paddock.
"The biggest part of our cattle business is getting the cattle buy right," Mr Fitzgerald said.
"Last year, at the lowest point of the herd rebuild we were spending more time in the saleyards than we would like. But with the herd rebuilding, comes increased feeder numbers and we have not been in the saleyards for about six months."
Whyalla's average days on feed has increased from 135 to 178 over the past five years, with the majority of cattle fed for mid-fed branded programs, for export and domestic, and a smaller split of long-fed Angus and Wagyu. Occasionally the yard will feed 100-day cattle.
Mr Fitzgerald said the days-on-feed were driven by cost-of-gain equations.
"If you look at the longer-term trend in the Australian lotfeeding industry, we seem to be heading towards an American model of more days on feed," he said.
"At the moment, the cost-of-gain equation has aligned back towards the current cattle price. But if grain goes higher and cattle are cheaper, than it will put pressure on us to go in another direction."
Feedback for suppliers
The vertically integrated NH Foods business allows the company to provide its suppliers with a lot of data on cattle performance. It regularly holds producer days, which were slowed down in recent times by Covid.
The company has two designated staff members to collate and analyse feeding key-performance-indicators and financial data – this is sent to producers who ask for it.
With more data becoming available, NH Foods is working on datasets to benchmark its producers and itself as a feeder. Of late, particular emphasis has been placed on offal retention and animal health improvements.
Bective feedlot
NH Foods also leases the Bective feedlot, near Tamworth, where it has 5000 long fed Angus. The Bective operations have not been included in the list.
Fund manager AAM last year purchased Bective and told Beef Central there were plans to expand the feedlot. Beef Central understands no moves have been made on expansions.
Staff development
Between Bective and Whyalla, the company has 105 staff in its feeding operations.
NH Foods has developed a series of staff training programs, including a university graduate program and targeted programs for supervisors and other middle management. The idea is to give the company a good pool of people who are exposed to all aspects of the feedlot.
Feeder cattle inquiries: Bronson McLay 0408 774 165
Click here to return to Top 25 Lotfeeders table.
Click here to access all Top 25 Lotfeeders articles, as they appear in coming weeks
Feature proudly presented by Zoetis Australia and its products, BOVI-SHIELD MH-ONE, RHINOGARD and SYNOVEX