Locations: Prime City feedlot, Tabbita NSW;  Riverina Beef feedlot, Yanco NSW; Caroona feedlot, Caroona NSW; Yambinya feedlot, Burraboi NSW; Beef City feedlot, Purrawunda, QLD; Mungindi feedlot, Mungindi QLD.
Capacity: 154,000 SCU.
Top 25 lotfeeders rank in 2015: 1; in 2003: 1 (AMH/Swift & Co)
Annual turnoff: More than 300,000 head

THE scale of JBS Australia's beef processing business requires a very big engine-room, and the company's feedlot operations spanning six large feedyards stretching from Queensland to the Victorian border provide a solid foundation of high quality grainfed cattle on which to build each week's kill.
The company operates no less than 16 grainfed beef brands, broken up by geographic identity, days on feed/marbling, breed background and other variables. Some are among the largest-volume beef brands produced in Australia.
JBS's feeding capacity has expanded a little since our previous Top 25 survey in 2015, rising to 154,000 head this year. That's because the company's Yambinya feedlot in Southern NSW (see details below) was in mothballs at the time of our previous survey due to tough operating conditions in lotfeeding.
Evolution
Here's a quick summary of JBS Australia's feedlot assets, and how they came together.
Brazilian-based JBS purchased the Australian vertically-integrated beef processing, lotfeeding and export assets of Australia Meat Holdings from the US-based investors, Swift & Co in 2007. That deal included four large feedyards that came together in the formation of AMH two decades earlier: Beef City, Caroona, Prime City and Mungindi (details below).
The Beef City, Caroona and Mungindi yards came under AMH's ownership when AMH was originally formed from four merged processing entities back in 1986, while AMH built the showcase Prime City feedlot from scratch in 1995.
Each feedlot site includes surrounding farming and cropping land to produce silage, hay and grain crops for use within the feedlots:
Beef City. Built in 1974 near Toowoomba on Queensland's Darling Downs by Elders and US investors, Beef City was one of Australia's first large-scale 'US-style' feedlots. Current capacity is 26,500 SCU. One of the yard's distinguishing features is a massive 24,000 tonne cement grain silo storage facility – perhaps the largest of any Australian feedlot. JBS operates the only two integrated feedyard/abattoir sites in the nation (Beef City and Riverina). The company's Beef City and Riverina processing facilities are dedicated grainfed plants located right beside their respective feedlots. Cattle are literally walked from the feedlot pens to processing works, optimising animal performance, meat quality and animal welfare outcomes.
Riverina Beef. JBS bought the struggling Rockdale integrated feedlot/processing business near Yanco in southern NSW in 2010. Rockdale was built in 1991 by Japanese investors, Itoham and Mitsubishi. Rockdale was reported as having lost money since at least 2007, with drought, a beef consumption slump in Japan, and high prices for Australian grain and feeder cattle blamed for the hardship. It was virtually empty at the time of sale, when a purchase price of $40 million was suggested. JBS re-named the feedlot/processing facility Riverina Beef, and set about re-populating the yard to its current 46,000 head capacity.
Caroona feedlot. Located in a strong graingrowing area near Quirindi on the NSW Liverpool Plain, JBS Caroona has a capacity of 23,500 SCU and is its oldest feedlot established in 1972.
Prime City feedlot. JBS Prime City near Griffith in the NSW Riverina region has capacity for 34,000 SCU, and includes a large 5000ha surrounding farming and backgrounding property. The yard has earned several ALFA Feedlot of the Year awards.
Mungindi feedlot. JBS Mungindi, on the QLD/NSW border, is licensed for 12,000 SCU.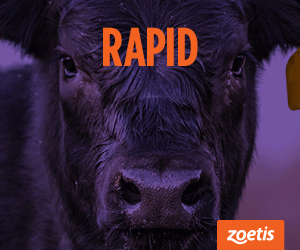 Yambinya feedlot. Having 'inherited' the Wakool district Yambinya feedlot in 2008 as part of the assets of the Tasman beef and lamb processing group, JBS tried unsuccessfully to sell the feedlot during a period of particularly tough trading conditions in 2011, before putting it into mothballs until around July 2018.
Today Yambinya is back in full production feeding around 12,000 SCU of British-bred cattle typical of the Victorian and South Australia procurement areas. All of the cattle are then fed for 100+ days, before being transported to the JBS Scone facility for processing.
Yambinya is one of only a handful of Australian feedlots of any serious scale – and easily the largest – to feed both beef and lamb in the same facility, with a total lamb capacity of 45,000 head at any one time.
Unlike all the other JBS yards that are run under the JBS Northern division, Yambinya operates under the control of the JBS Southern division. This was bought about by the desire to emulate the success of one of the largest third-party audited grassfed programs in the world, JBS's Great Southern Farm Assured program.
As is the case with the grassfed program, all of the cattle at Yambinya are under the same strict regulations of No Antibiotics (including infeed ionophores), No HGPs and No GMOs in regards to the ration.
From this dedication and willingness to make a change away from traditional lotfeeding, the successful Portoro brand was established with cattle consistently grading marbling score 4+ with an MSA index of 64+ to ensure optimum, consistent eating quality.
Capital expenditure
JBS continues to make significant capital investment in its feedlot operations to improve feeding performance, animal welfare outcomes and people safety.
Some examples of this are:
A major state-of-the-art mill upgrade at the Caroona facility completed last year
Ongoing shade upgrades and expansion across all sites. The entire Riverina Beef site has been 're-shaded' over the past two or three years
Induction and hospital area upgrades
Extensive upgrade work has been carried out at all sites to help separate staff from animals via catwalks and automating gates to ensure staff can work outside of the pens/races, in areas like induction and hospital pens. Temple Grandin designs are widely used
An ongoing program of upgrades in fencing, bunks and water troughs is taking place across all sites – the second oldest of which, Beef City, will celebrate its fiftieth year of lotfeeding operations in 2024.
Complementary investment is also being made in JBS processing sites to ensure that grainfed beef is managed in optimal ways, including a recent major upgrade of chilling infrastructure at Dinmore. More details on that, and a big investment in trim and yield management systems, in a story to come.
Feeder cattle sourcing
Given its diverse geographical spread, JBS's Australian grainfed business can access a diverse range of cattle types suitable for different grainfed programs. The company no longer feeds domestic weight cattle in significant numbers, but feeds anywhere from 100 days to +400 days depending on breed type and marbling targets.
Apart from Wagyu feeders which are purchased by a specialist buying team for sister company, Andrews Meat Industries' Wagyu branded beef programs, almost all of the feeder cattle procurement responsibility rests with JBS's network of 30+ slaughter cattle buyers widely dispersed across eastern and southern Australia.
The vast majority of feeders, amounting to around 300,000 head per year, are bought based on prior performance, out of the paddock.
The JBS feeding programs induct feeders from Queensland flatback and composite breeds, breed-specific programs such as Angus and Shorthorn, natural and HGP free programs and longfed Wagyu.
Each of the breeding programs is aligned with a JBS grainfed beef brand, with the feedlot team dedicated to producing cattle that meet both AusMeat and company brand and customer specifications. Some of the key grainfed brand programs include:
AMH White and Black
Beef City Black and Platinum
Redgum
Royal
Yardstick
Riverina Angus
The Batchelor
Thousand Guineas
Portoro
Tender Valley Angus
Pure Prime
Queenslander
W. Black (F1-F4 Wagyu x Angus)
Click here to return to Top 25 Lotfeeders table.
Click here to access all Top 25 Lotfeeders articles, as they appear in coming weeks
Feature proudly presented by Zoetis Australia and its products, BOVI-SHIELD MH-ONE, RHINOGARD and SYNOVEX